Raise Funds Through Mobile Bidding, Online Auctions, and Paper Bid Sheet Auctions to Create a Year-round Fundraising Strategy!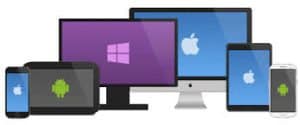 Mobile Bidding Auctions: Our platform is easy to use.  No apps to download, just simple and easy bidding to raise more money!
Paper Bid Sheet Auctions:  If you are a fan of paper bid sheet auctions, we are here to help!  Custom bid sheets entice your guests to bid. It's simple! It works!
Online Auctions: Create year-round fundraising with online auctions.  Reach all your supporters, not just those at your event!
Custom Event Websites: Increase interest and participation through your very own event website created for your nonprofit. Sell tickets and sponsorships, take cash and item donations, showcase your sponsors and auction items, and securely process credit card payments online.
Customized Text and Email Communication:  Send text and email communication before, during and after the event.  Automatically send donor and purchase emails prior to the event. During your event, guests receive a welcome text to start bidding and outbid notifications throughout the auction. Custom receipts are emailed to guests at the end of the night.
Check in and Registration: Easily prescan credit cards, sell tickets, take payments, register bidders, and collect contact information at your event.
Dedicated Event Support:  Let us make your event stress free!  We provide a planner to work with your team to cover the details, and experienced staff at the event to make sure check in, bidding, and checkout are smooth and easy!
Equipment: Computers, printers, IPads and card readers are provided with full technical support.
Reporting and Data: Full reporting enables you see how your event performed and includes insight into live and silent auctions sales, guest information, and credit card reports.
Flat Rate Pricing: Our contract fees are always fixed and agreed upon prior to your event, and we never take a percentage of your profits! You take the profits, we take home the satisfaction of helping you earn them!
Click here to receive more information about auction event support services.