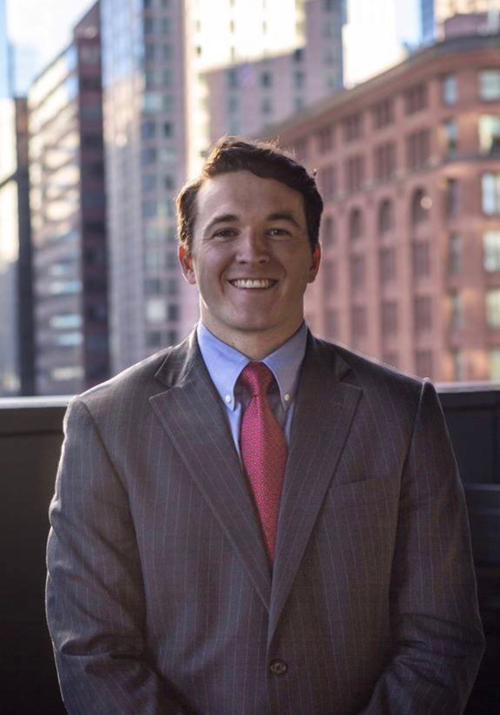 Marty Murad
Licensed Charity Auctioneer

Marty Murad is a licensed auctioneer who has been working with Murad Auctions since 2010. He is a member of the Texas and National Auctioneer Associations, and a graduate of the Missouri Auction School (AKA, The Harvard of Auction Schools). He also graduated from The University of Arkansas Walton College of Business with a degree in Economics and an MBA in Finance. Marty has grown up in the auction business, and over the last 13 years he has worked as event staff, bid spotter and as a licensed auctioneer.
Contact Marty
Murad Auctions
191 University Blvd
Ste. 363
Denver, CO 80206
(972) 238-0249 x 115
[email protected]
Auctioneers and Fund-Raising Event Experts!
As a Professional Charity Auctioneer, I do much more than just show up the night of the event and "call the auction." My job is to engineer your live auction, bring new ideas and procedures to your organization, increase efficiency, and educate you on new technology and creative ways to increase revenue. This keeps your donors excited and happily giving their funds in support of your worthy cause.
» Learn About Our Live Auction Services
The registration and checkout are vitally important parts of your fundraising event and are the first and last impression your guests experience. Hiring me to manage this function and your mobile bidding or bid sheet auction enables you to network with your guests to discover new volunteers and donors for your organization. Projecting an efficient, friendly and professional image helps your guests feel more comfortable donating money to your nonprofit because they feel you will manage their money well.
» Learn About Our Silent Auction Services
Here is what some of our clients have to say about Marty:
"We had never hired a professional auctioneer before, but after seeing how much our crowd enjoyed the live auction and how much more money we raised using Marty this year, we are convinced we made the right choice!"
"Thank you for all of your hard work this year. We appreciate you evaluating our sound system and bringing additional speakers to make sure the live auction was heard throughout our venue. It made a huge difference, and we couldn't be happier with the results!"
"Thank you, Marty! Your confidence and excitement on stage kept the attention of our guests and your hard work and attention to all the details kept the dollars rolling in during the live auction. This is our third year you have been our auctioneer, and we have increased our proceeds 30% each year with your help!"
"I have been attending auctions for 34 years, and you are the best auctioneer I have ever seen. You are young, energetic and kept the crowd engaged and bidding! We need more auctioneers like you."
"Thank you so much for the wonderful job Saturday night. You were incredible—everyone agrees. The auction was very successful—We sincerely are indebted to you—GREAT JOB!"
"Such a pleasure working with you.. and watching you work the crowd. Bravo!. Thank you!!!! You did a fabulous job by bringing energy, engagement & joy to the crowd. You were by far the best auctioneer we've had in all my years helping out!"
Schedule a FREE Event Consultation
No obligation, no cost - let's just talk through your event and share ideas to help take your fundraising to the next level!