42 Ideas To Increase Fundraiser Profits
Murad Auctions and OneCause recently released an e-book containing 42 ideas to increase fundraiser profits. Incorporating one or several of the new, fun ideas from The Ultimate Activity Guide: 42 Fundraising Ideas that Snap, Crackle, and Pop will turn your event into a FUNraiser and pique the interest of your guests.
Many fundraising professionals consider the live and silent auction the most profitable part of charity events. Supplemental fundraising activities, such as live auction games, wine pulls, grab bags, voting contests, and donation displays add fun elements to your event and create more interaction with your guests. They also add more profit to your bottom line. These activities bring the party to life and allow your guests to interact with your staff and each other.
Below are three ideas from this e-book that you can use or tweak for your next fundraiser. To see more ideas, download the e-book.
Champagne and Diamonds, Bubbles & Bling, or Diamond Drop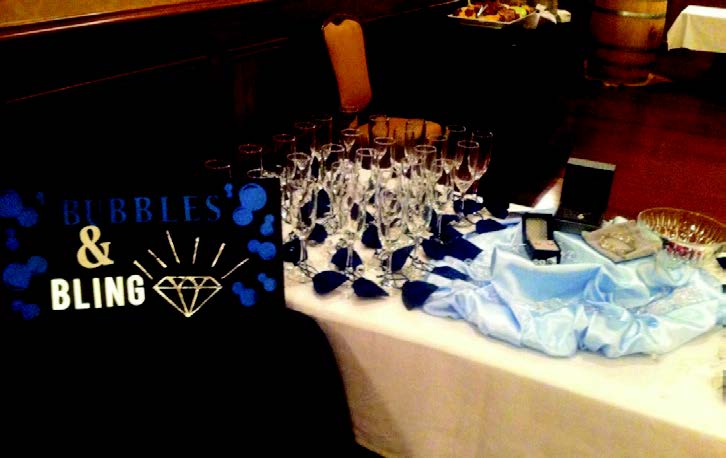 This is a fun and festive fundraiser for any glamorous event! Guests purchase a glass of champagne and receive a little bling with each glass–either an imitation diamond or a real diamond. Set up the display of champagne glasses near check in, so guests can enjoy a glass as soon as they enter the event.
Base the number of glasses on the number of guests attending, usually 1/4 to 1/3 of the number of people at your event. Price the glasses based on the value of the diamond, which is the prize, and the type of champagne you are serving.
Create prominent signage explaining the game and showcasing the prize and its value, as well as the jeweler who donated the diamond. Remember to promote your champagne sponsor as well. You can charge from $25 to $100 a glass. Tie a small velvet bag that contains the imitation stones and an identical bag containing the real stone to each stem of the glass. Each guest chooses a glass of champagne. Who will get the real stone? After all the glasses are sold, the jeweler sets up an appraisal table and guests bring their stone to the table to determine if they are the winner.
Champagne Raffle Is Another Way To Increase Fundraiser Profits
Another variation of this game is the Champagne Raffle. Number each champagne glass with a tag, and then do a drawing after all the glasses are sold and announce the winner of a prize. At a recent fundraiser, the prize for the event was a trip to Puerto Rico and a diamond.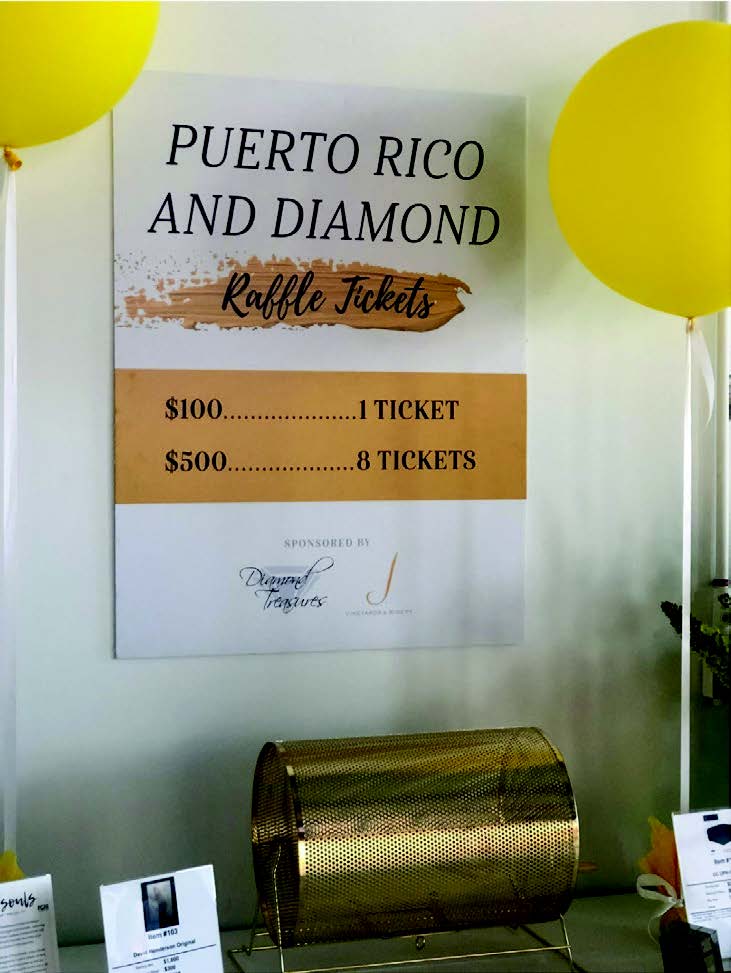 Tips To Make This Supplemental Fundraiser A Success
This is an opportunity for you to create a successful sponsorship for the jeweler by allowing them to meet each guest, and give out their business card or a coupon to visit their store. Helping your sponsor gain new customers helps you keep your sponsor's support year after year. Ask the emcee or auctioneer to announce the winner, but wait until after the live auction and giving moment to make the announcement. This will encourage your guests to stay until the end of the event after all the money has been raised.
Mystery Boxes And Grab Bags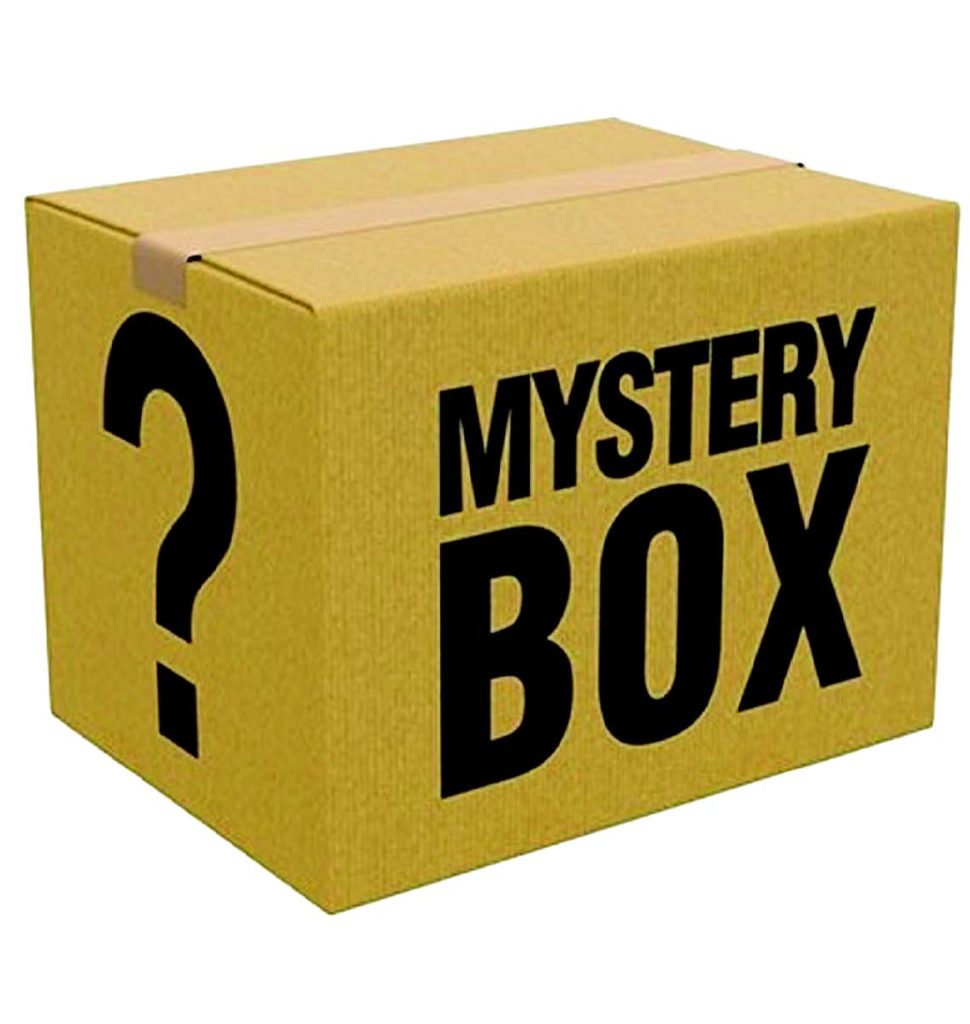 Mystery boxes and grab bags are great fundraising ideas to help you sell some of the less expensive auction items that you have received for your fundraiser.
These games allow you to reduce clutter at the silent auction tables, garner a higher sales price for these items, and raise more money for your nonprofit.
Each bag or box is sold for the same price, such at $25 or $50. The key is that some bags contain items worth more than the price paid, so guests have a chance to win something worth more. Guests simply give you their bid number in exchange for a mystery box with restaurant certificates or other items inside.
Tips To Make Mystery Box And Grab Bag Fundraisers A Success
Start selling your grab bags and mystery boxes before the event. Allow guests to buy a grab bag or mystery box when they purchase their tickets. Send out an email or text to your guests before the event encouraging them to buy a mystery box or grab bag before they sell out. When your guests arrive, they can pick up their mystery boxes or grab bags.
More Tips To Increase Fundraiser Profits
Keep this activity guide handy when planning your next event. Use it creatively. The variations of these supplemental fundraisers are endless. Keep in mind that you are not limited to one activity per event. You can use more than one to attract the attention of your guests and increase your profits. You can also modify them to correspond with your fundraiser theme.
Download the e-book and start planning your FUNraiser.
About Murad Auctions
Murad Auctions offers professional charity auction services to non-profits for successful benefit auction events. Since 2000, Murad Auctions has helped hundreds of non-profits achieve their fundraising goals. Murad Auctions relies on years of experience, crowd-pleasing enthusiasm, and technology to take benefit auctions to the next level.
If your organization needs advice on your auction event, please reach out to Murad Auctions at 972-238-0249 x 102 or contact us. You can also schedule a free consultation at https://calendly.com/clairemurad. We will be happy to help make your non-profit fundraiser a success.
About OneCause
OneCause is committed to helping cause-driven organizations amplify their message and raise more funds with easy-to-use fundraising solutions. Its solutions power online giving, event management, mobile bidding, and peer-to-peer fundraising for nonprofit organizations of all sizes.
This organization is committed to driving innovation in the nonprofit sector. It produces donor research and industry benchmark reports to help nonprofits improve their fundraising strategy and guide its software development. Murad Auctions is a support partner with One Cause and a reseller for their mobile bidding software platform. We provide pre event and event day support to our One Cause nonprofits.