How to Promote Your Fundraiser on Social Media And Increase Profits
This Murad Auctions blog will share 6 effective tips about how to promote your fundraiser on social media and increase profits.
Showcase Your Sponsors
The first idea to promote your fundraiser is to showcase a different sponsor for your event each day. Include your sponsor's logo and a link back to their business website. Also include information about your fundraiser and the link to purchase tickets or bid in the auction and donate. If you use Instagram to promote the event, include a QR code and include links in your profile. Be sure and make the post personal, with a picture of the sponsor perhaps and share information about how long they have supported you and why you appreciate them.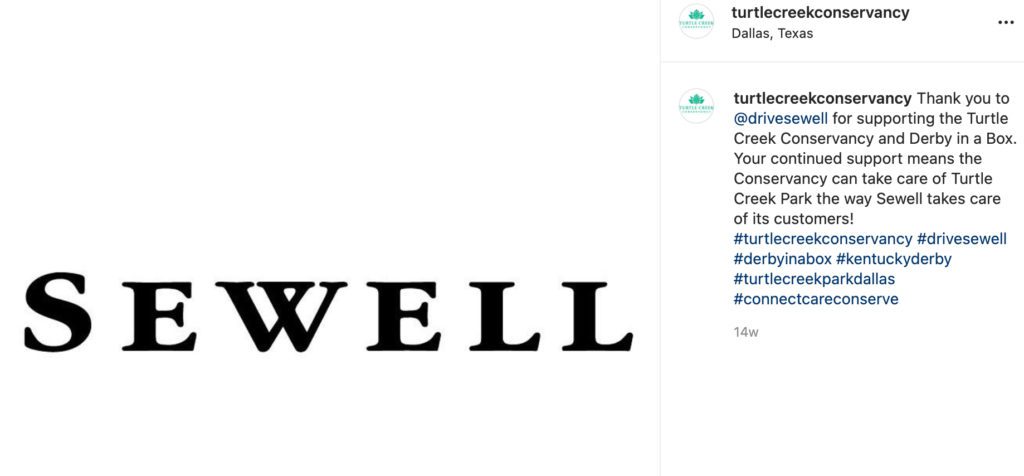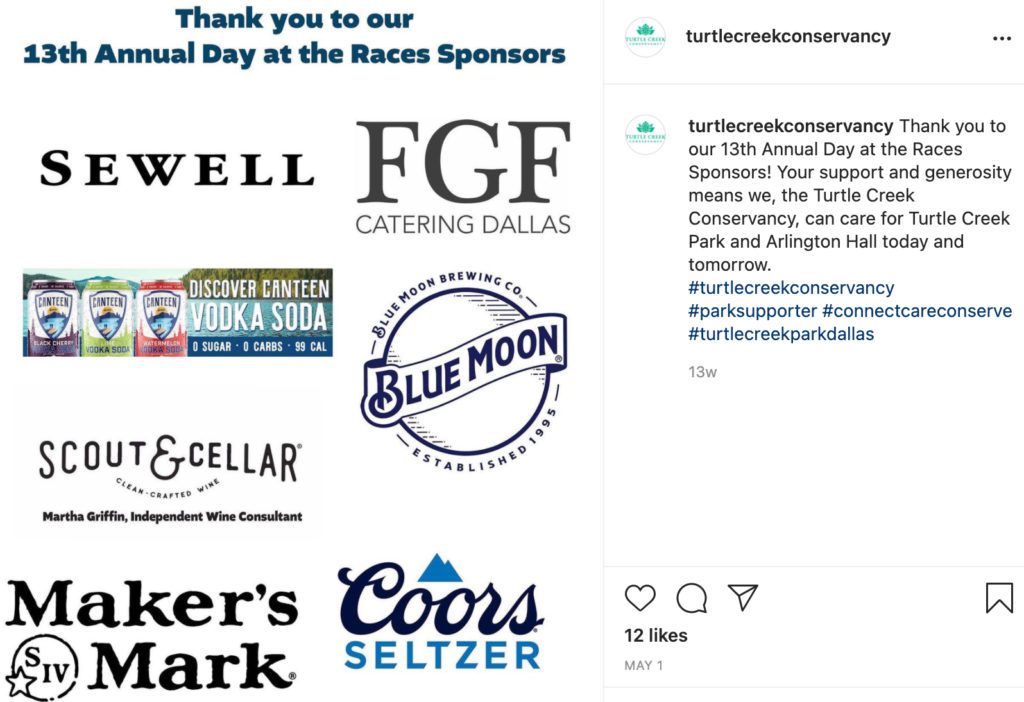 This post includes information about Travis, who was a part of the original group that started Day at the Races fundraiser two years ago. The post includes information about how thankful they are for his service on the board of directors. This was a great post because it was very personal, and Travis probably shared it on his social media as well.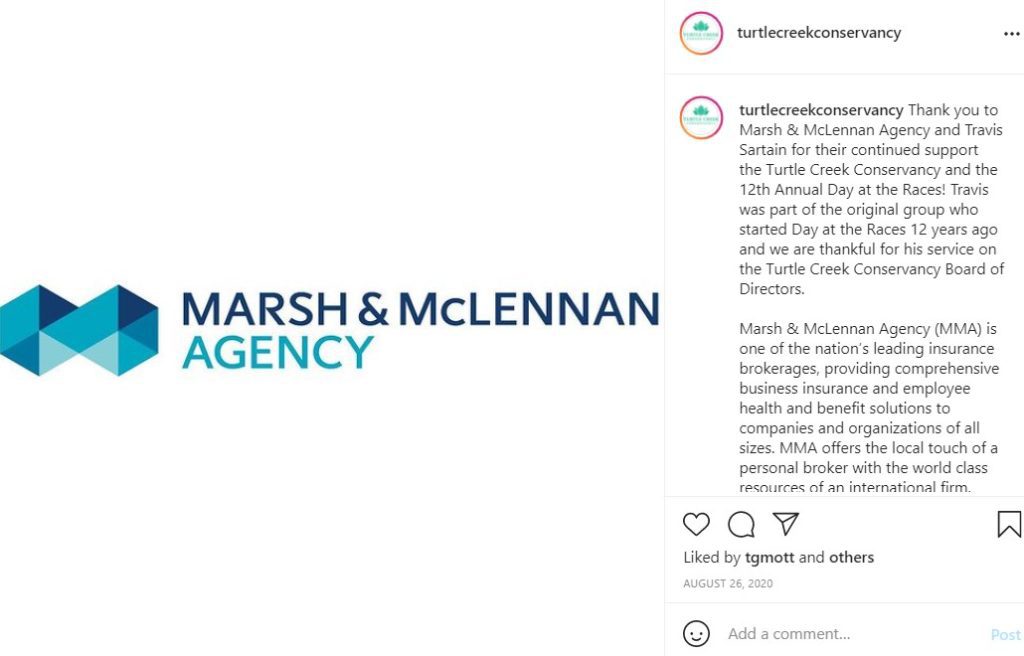 This is another example of how to showcase a sponsor. This nonprofit handled it differently by asking the sponsors to help promote the event. They gave the sponsor, Portland Glass graphics and information regarding the fundraiser to post on their social media. They also asked them to link back to their social media page. This was a great promotion idea because when the sponsor posted on their social media, it gave the nonprofit exposure to a whole different group of people.
Showcasing in-kind sponsors is another great way to promote your fundraiser and promote your sponsors. This post was for Lizzie B's Flower Shop. Be sure to use the @ sign to tag your sponsor in the post and tag them in the photo as well. This will let them know that you have posted something about them and allow your posts to show up on their feed.
Showcase Your Entertainment
Showcasing your entertainment is another way to promote your fundraiser. Tease your followers with snapshots about the event. Give them information to get them interested. Let them know about the entertainment. Posting a song from your musical entertainer would be a great way to promote your event. Show the promo video of your magician. Show the mixology box that they will receive. Make a quick video of the mixologist saying they are looking forward to doing the mixology demonstration Saturday. Always include a link for them to buy tickets to the event in every post.
Showcase Your Live Auction Items
Another way to promote your fundraiser is to showcase your live auction items. Promoting your live auction items on all social platforms will absolutely increase the proceeds of your event. Post a live auction item on the five days before the event to give people a chance to get ready to bid. They need to see the live auction item multiple times in different ways. Posting the program on social media allows bidders time to connect with friends about going in together to buy trips or dinners that have multiple seats. Showcase 2-3 auction items every day beginning 5-7 days before the event. See examples of posts showcasing live auction items and a video promoting live auction item below.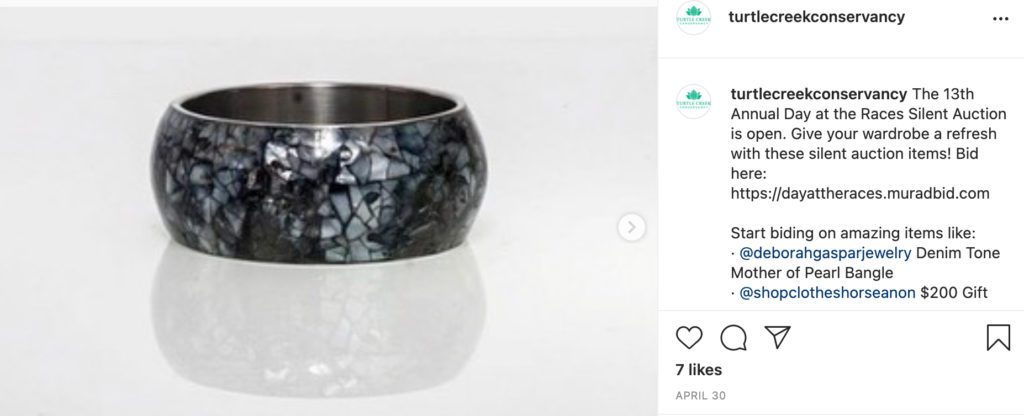 Showcase Your Retail Or Quantity Items
Another idea to promote your fundraiser is to showcase your retail or quantity items that you will have at your fundraiser. One client sold mystery boxes the week before the event and they were all sold out before the event began. You can also sell raffle tickets before your event. Our software makes this easy by allowing you to send a link for people to purchase the items. A small church that we were working with recently just made $86,000 on their raffle, and it was a great success. It's also a great idea to showcase multi-sale and retail items. You can sell wine pull, jewelry pull, diamond pull, or grab bag raffle tickets. Post videos promoting your multi-sell items. See examples of videos from recent events below.
Showcase Your Volunteers
Showcase volunteers to promote your fundraiser because they're an important part of your organization. Posts about your volunteers are proven to be the most effective promotion for a fundraiser. They draw the most attention, get the most likes, and are shared the most. Sprinkle these types of posts throughout your entire campaign. This post of the volunteers putting together party boxes was the most popular post. It got the most shares and reposts surrounding this event. Show what is going on behind the scenes of your event to get people interested. If you show your supporters and volunteers, they will share the post and you will get more exposure for your event. It accomplishes multiple things for you. It thanks volunteers and promotes your event at the same time.
Showcase Your Mission
It's also helpful to promote your fundraiser by showcasing your mission through your marketing campaign. Tell your story and get people interested in your mission. It's important to create posts that tell people who you are helping and the good you are doing. This lets them know or reminds them why they are donating to your organization and why you are raising money at your event. Show videos and pictures to help showcase your mission. Talk about the projects that you're doing. Put a face to your cause and show the people that you serve.
See more tips and ideas about how to promote your fundraiser in our blog and on our YouTube channel. Don't forget to subscribe and hit the notification button while you're there, so you will get notified when we post new videos.
We offer a free consultation to discuss your event and help engineer your most successful event ever. Contact us at Murad Auctions to discuss how to take your virtual fundraiser to the next level.