Fundraising Ideas: Mystery Boxes, Grab Bags and Punch Walls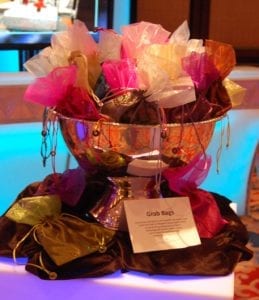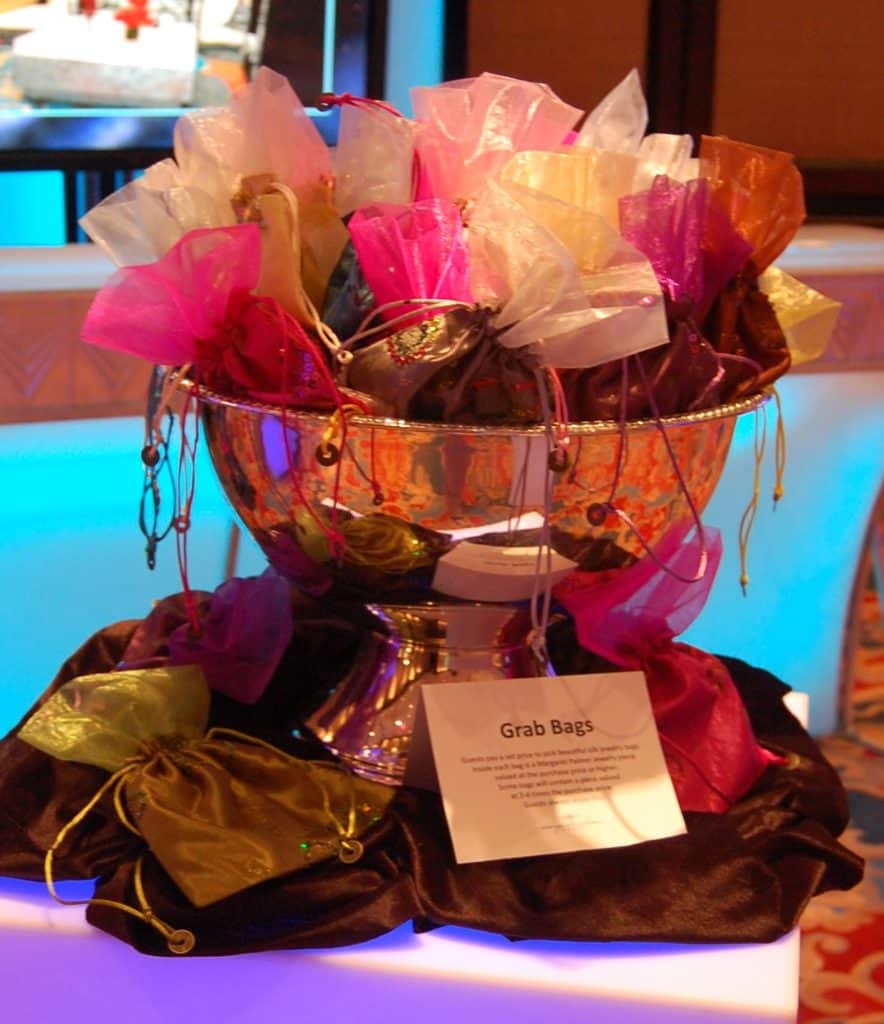 Mystery boxes, grab bags, and punch walls are great fundraising ideas to help you sell some of the less expensive auction items that you have received for your fundraiser. These games allow you to reduce the cluttered silent auction tables, garner a higher sales price for these items, and in turn, raise more money for your nonprofit!
Place one of these games right next to check in so every guest gets a chance to purchase one as they enter the event. A better idea is to sell them before the event. Allow guests to buy a grab bag, or mystery box when they purchase their ticket to the event, or send out an email prior the event to all of your guests encouraging them to get one before they sell out!
Each bag or box is sold for the same price, such at $25 or $50. The key is that some bags contain items worth more than the price paid, so guests have a chance of winning something worth more. Guests simply give you their bid number in exchange for a mystery box with restaurant certificates or other items in them. Make sure your guests pre scan their credit cards at check in so they just need to provide their bid number to play. This way, you don't have to collect and account for cash and checks. Visit our website for more information about how to you can easily do this.
One of our clients created a Mardi Gras Board at their event. Purple and gold envelopes were mounted on a large board at the entrance of the event.  Each envelope had a Mardi Gras mask attached to it so the board was a fabulous decoration. Each guest who bought an envelope got the gift card or certificate inside the envelope and a mask to wear at the event!
Other Fundraising Ideas
Punch Wall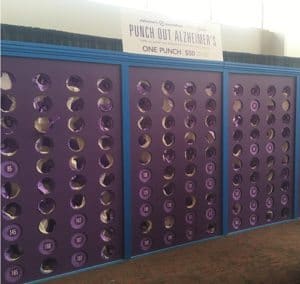 Another client created a punch wall.  Each punch was numbered and had a card inside that corresponded to a prize.  Each punch was $50 and they could win anything from a $25 item to a $200 item.  It was a big draw and a fun way for guests to support the cause.
Star Board
A Starry Starry Night themed fundraising event had a star board set up and guests could choose the numbered star they wanted and got the corresponding envelope with restaurant certificates in it.
Stuffed Monkey or Stuffed Animal Tree
At a jungle themed event, they had cute stuffed monkeys hanging from a tree near the check in area.  Each monkey had a number attached to it.  Guests bought a monkey and got the bag corresponding to the number on their new friend.  It was fun and everyone walked away with a keepsake!  Of course, if they had more than one child at home, they had to buy multiple monkeys, which helped raise more money!
About Murad Auctions
Murad Auctions offers professional auctioneer services to non-profits for successful benefit auction events. Since 2000, Murad Auctions has helped hundreds of non-profits achieve their fund raising goals. Murad Auctions relies on expertise, crowd-pleasing enthusiasm and technology to take benefit auctions to the next level. If your organization needs advice on your auction event, please contact Murad Auctions at 972-238-0249 x 102.  We will be happy to help.