How To Host a Virtual Fundraising Event
Nonprofits should have a virtual fundraising event instead of cancelling or postponing fundraisers during challenging times. This blog will address many of the common questions about how to have a successful virtual fundraising event.
Murad Auction clients have stepped up despite the challenges and have pivoted their fundraising efforts. Don't get left behind by getting stuck in the paralysis of indecision! Read on to see successful ideas from real virtual fundraising events run by nonprofits in our area!
You Now Have 3 Options For Your Fundraising Events
Cancel-Don't Do This!
You still need to raise the funds, and people want to support you. Your programs need to be funded and for many, these needs are magnified. People are bored and want to interact with others. They still care about your cause and those you support, and they want to give. Giving is healing, and a recent study showed that 52% of people say they will donate the same amount to their charities and 27% say they will give more in 2020. This is great news!
Postpone
The late summer and fall will be a busy time for events this year. While Saturday night is the most popular choice for fundraisers, consider holding your event on a weeknight. Venue and catering costs are less expensive on weeknights, and you will not compete with as many other events. When people attend a weeknight fundraiser, they are more focused on giving instead of partying. We encourage you to incorporate the virtual live auction in the postponed event for those who may not be comfortable attending a large event in the summer or fall.
Host A Virtual Fundraising Event
Holding a virtual fundraising event is a great way to keep your supporters engaged, create excitement, and raise money for your organization. One of our clients held a virtual fundraising event recently, and they raised over $300,000! People want something fun to do and they want to support you too!
Connecting your supporters via Facebook Live, You Tube, Vimeo or our Murad Auctions Real-Time Virtual Live Auction Platform allows your guests to log onto a platform and have a party together, while still being in the comfort of their own homes. Features in the platform allow guests to interact, and social media like Instagram and Facebook add a fun element for guests to share pictures as they are participating in the party.
One client is asking guests to dress according to the theme and even sending out special drink recipes and menu suggestions to connect everyone! Be creative and think outside the box!
How Will We Sell Our Live Auction Items During a Virtual Fundraising Event?
Live auction items are usually your most high-profile, high-priced items that generate the most excitement during your event. You can create this same excitement online by using our real time live auction platform. Our auctioneer sells each live auction item just like we do at an in-person event. Guests can see the auctioneer and see the current bid on their screen. Click below to see a Virtual Live Auction Demonstration.
How Do We Handle Taking Donations During a Virtual Fundraising Event?
We know how important the Giving Moment is at any event, and a virtual fundraiser can include an impactful donation campaign as well. Our software platforms include text to give and the ability to send guests a custom link to donate on their phones. An appeal display showcases the amount donated or a thermometer to help everyone see what they are accomplishing together.
You can even display donor names on a screen as they donate and thank them in real time! This display can be shown during your virtual fundraising event!

How Can I Manage the Silent Auction During a Virtual Fundraising Event?
Most of our clients use mobile bidding for their event, so really the only change will be moving to a full online format. If you were holding a bid sheet auction, we can easily import your items and set you up for an online auction. We suggest you send out the online auction public bidding link several days before your virtual event to let people start bidding and give them more time to share with others.
You can send out text messages during the event promoting the items, donation opportunities and close times. It is easy to set up, promote, track, and close an online auction, and you will have lots of post-event data to analyze when the event is over.
How Do I Sell My Games And Retail Items During a Virtual Fundraising Event?
You can still sell all these items online! Think through how your games can be played virtually. People can still buy their wine pulls or grab bags and retail items online and then just pick them up later.
Our software can sell raffle and chance drawing tickets online and draw the winners electronically!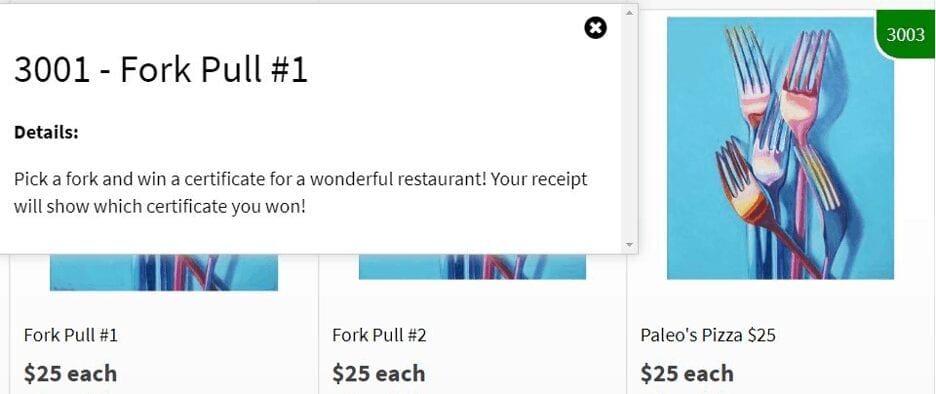 How Do We Communicate With Our Supporters During a Virtual Fundraising Event?
Have one central location as your communications hub! This can be your auction website. From here guests can bid in the silent auction, preview live auction items and navigate to your virtual event!
This is a new platform for people, so give them all the details about how to join the event, how to bid and how to share the information with their friends. Make it fun! Below is an example of a nonprofit who created a Virtual Party Toolkit! They asked supporters to dress up and share their pictures, gave them a specialty drink recipe to prepare, and encouraged them to "bust a move" at home!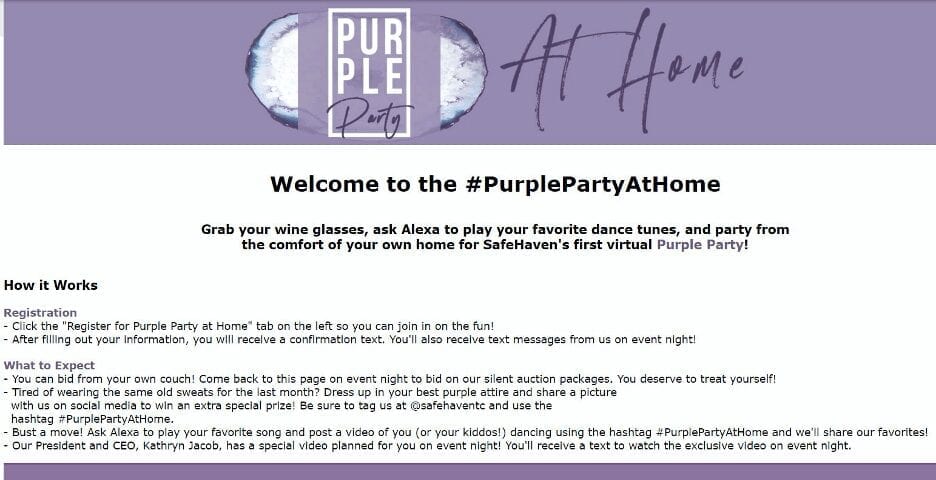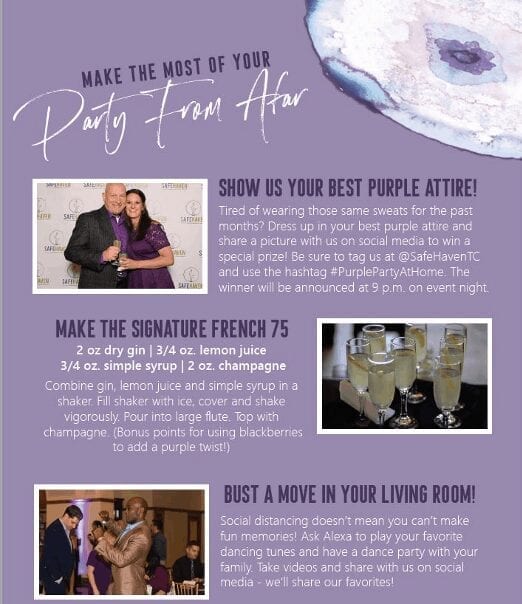 Post Information About Your Virtual Fundraising Event On Social Media To Create Excitement And Engagement
Coordinate all communication and have a plan for text messages, email campaigns and social media communications. Be sure to send updates on the event, showcase auction items and sponsors. Include videos in your messages.
See this article for ideas on how to promote your event on Facebook. Give supporters the hashtags to share with their posts and encourage them to share the virtual fundraising event with all their contacts and on their social media platforms. One client created a contest and everyone who shared their event on social media using their hashtag was entered into a drawing for a David Yurman bracelet!
Make messaging fun! For a Run for the Roses Horse Race Event, the client created these messages to get people bidding!
RACE OVER TO OUR ONLINE AUCTION! Our silent auction is open for bidding!
Stop Horsing around and start bidding!
1st Facebook Post:– "Are you in the race for an online auction item? Did you see something you liked but then it got snatched by a higher bid? Don't worry! Bidding is open until May 3rd at 8 pm, and new items will be added each day! We are betting on YOU!
2nd Facebook Post – "Are you getting excited about our Live Event this Saturday? Us too! Here's another of our Live Packages. Get registered for the auction here, so you don't miss out on the fun on Saturday! (Include link)
Here are more examples: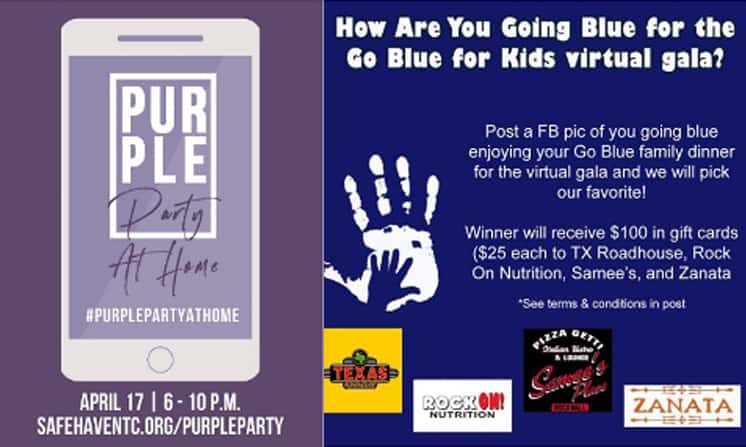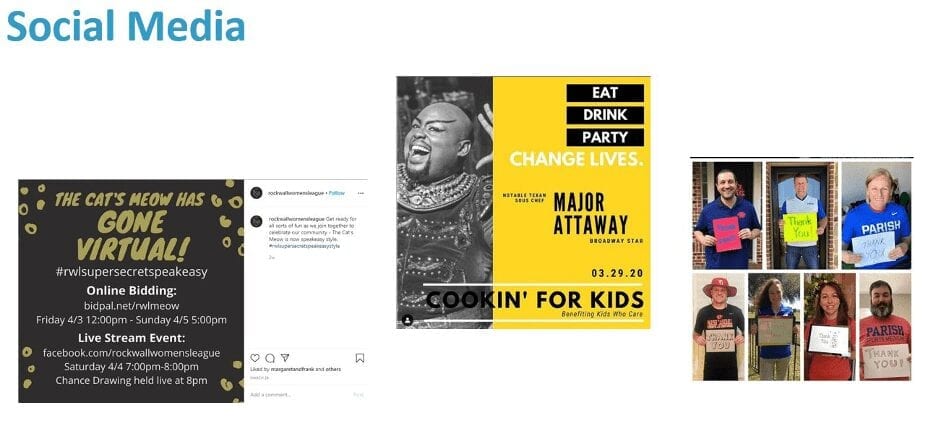 How Can I Showcase My Sponsors During a Virtual Fundraising Event?
You can use your sponsor slideshow during your virtual event! We suggest you open your live stream 30 minutes early and scroll your sponsor logos during this time and at the end of the event.
Sponsor logos can be showcased in the online auction platform and text messages can include sponsor names as well!
Also be sure to include a program that includes the timeline for the night and all your sponsor logos as well as a link to mission and thank you videos! Be sure to link the sponsor logos to their websites in your digital program!
Social media posts should showcase sponsors and local businesses as well.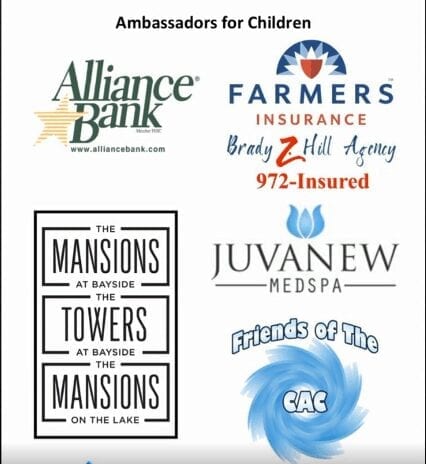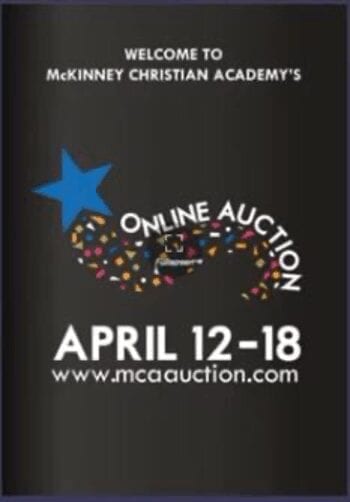 How Do I Manage The Technical Side Of a Online Fundraising Event?
Even though this is not an in-person event, it is vital that it is well scripted, efficient and the all of the technical aspects work correctly. Utilize a professional auctioneer to sell your items and act as your emcee. You may also utilize a professional AV company to manage the camera work, switching between various presentations and streaming your event on various platforms. Contact us for more information about these services.
How Long Should My Virtual Fundraising Event Last?
In general, the event should last 1 to 1 ½ hours. People do not have the attention span for much longer. Keep presentations brief. It is usually best to pre record any speeches and be sure to speak to your mission. Here is a sample timeline for your virtual fundraising event:
Timeline: 1-1 1/2 hours max
Welcome
Introductions
Showcase silent auction items
Show inspirational video
Hold virtual live auction
Text link to donate
Hold the giving moment with scoreboards
Showcase more silent auction items, and show scoreboards
Give instructions for when silent will end and show countdown timer on scoreboards and phones
Keynote speaker
Raffle drawing
Last update on donations/show scoreboard
Thank you and end
In many ways, a digital fundraising event can have more positive impact on your organization than an in-person event. Think of how many more people can participate virtually, how many online donations you may receive from new supporters, and the amount of time you will save not doing seating assignments for your annual fundraiser! So, get the word out and gather your supporters to create a great fundraising event!
Please contact us as you are planning your fundraiser. We are happy to provide a free consultation to share more ideas with you.