Over The Rainbow Fundraiser Theme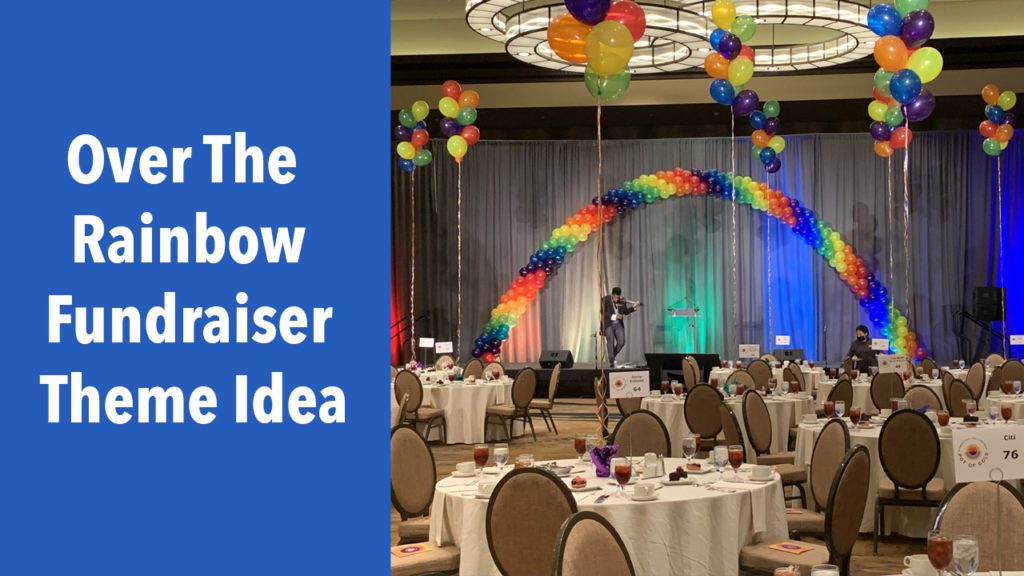 This blog will focus on the Over The Rainbow fundraiser theme. One of our nonprofit clients recently hosted this type of fundraiser. If you're looking for a colorful fundraiser that has a joyful atmosphere, this event might be perfect for your organization.
Over The Rainbow Fundraiser Theme Decor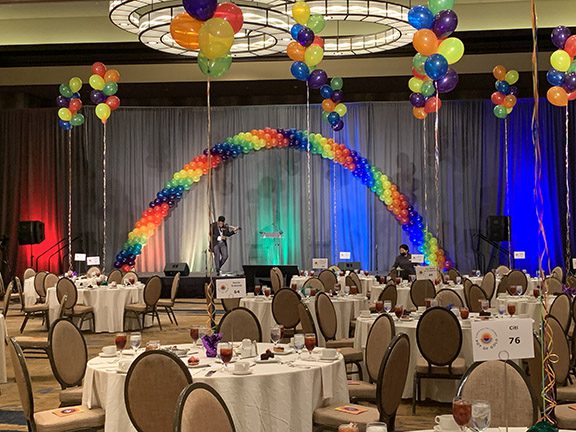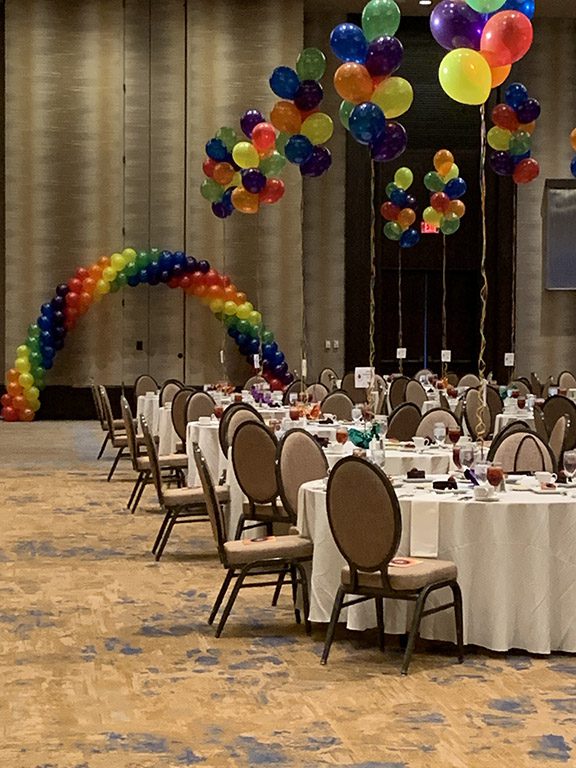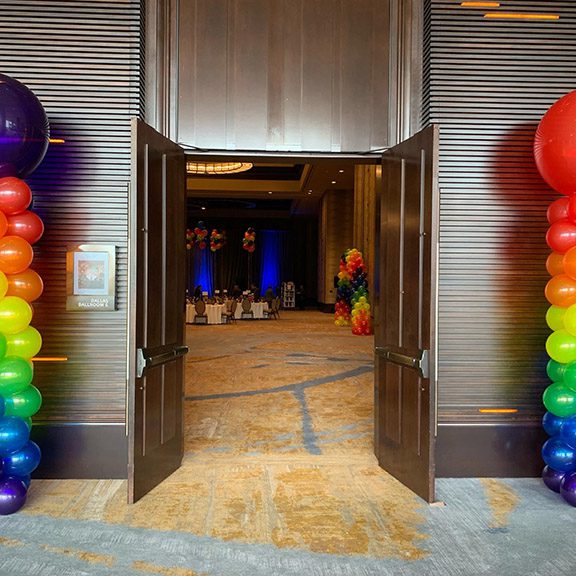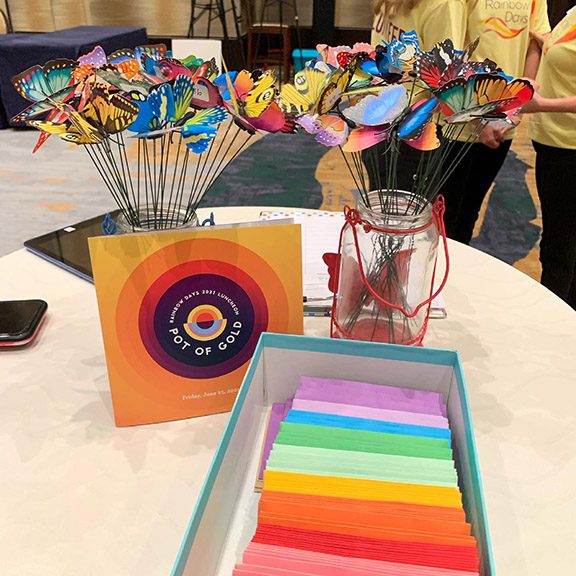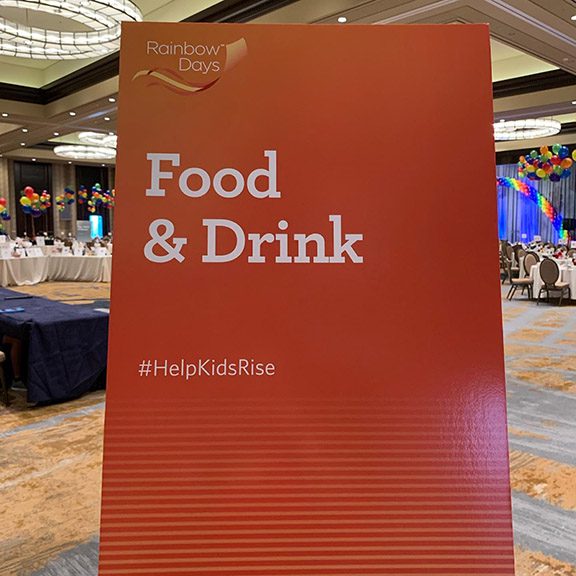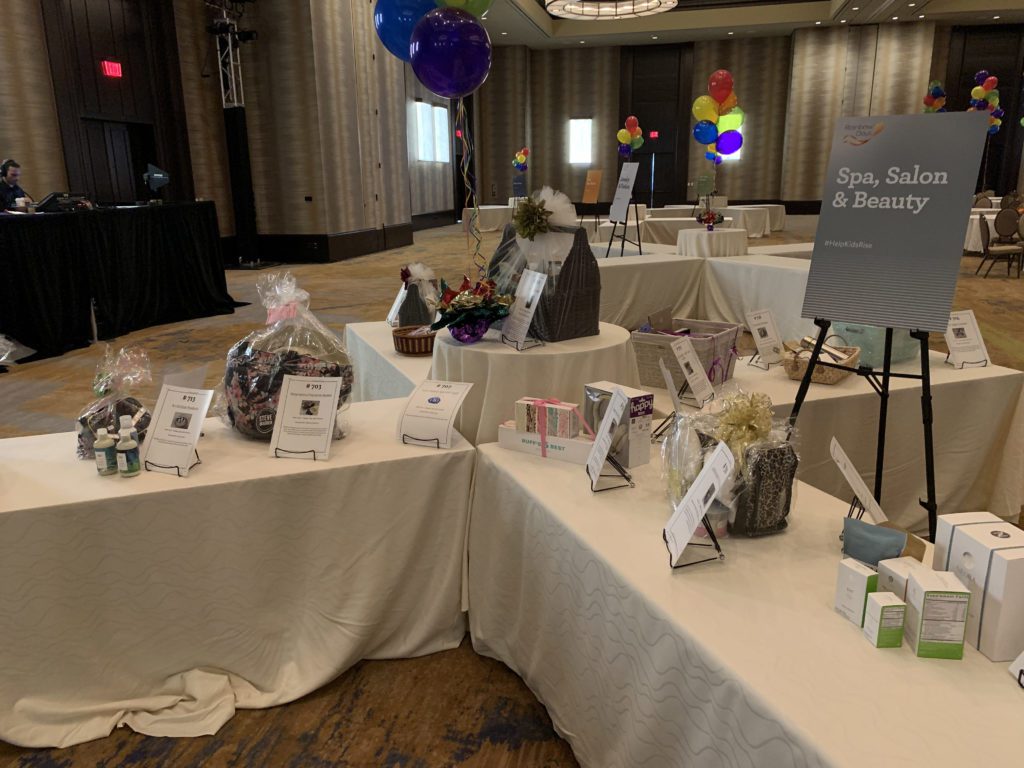 This type of fundraiser theme features beautiful balloons as the décor. Our client's décor included balloon arches, balloon bouquets floating from the centers of each dining table and flanking the doors to the ballroom. The silent auction tables had brightly-colored signs indicating the categories of the silent auction. The theme was consistently displayed on the programs, the games, at the event, and the stage area.
Fundraiser Idea Resources
To get more fundraiser theme ideas and tips, download our e-book.
The content from this blog was taken from our Over The Rainbow video YouTube video. It is part of our Murad Minute series of short videos that provide fundraiser tips and theme ideas. Check out some of these videos:
Butterfly Gift Card Pull video Fundraiser Idea
Welcome to Bedrock Fundraiser Theme
Chicken Poop Bingo Fundraiser Idea
Wine Pull Wine Glass Fundraiser Idea
Remember to subscribe to our YouTube channel. We add new videos weekly. Click the bell icon to get notified when we post videos. We appreciated your feedback. It helps us continue to produce helpful, relevant content that will help you take your fundraiser to the next level.
We're Here To Help
If you have questions or need help planning your event, we're here to help. We offer a free consultation for nonprofits. Just go to https://calendly.com/clairemurad. We would love to share our fundraiser expertise to help you plan a successful and profitable fundraising event.
You can also contact us by going to our contact page.