Racing Toward A Good Cause: How To Plan A Day At The Races Fundraiser Theme
Your supporters will cheer for A Day at the Races fundraiser theme because it's a fun, exciting and thrilling event. They will enjoy the experience of being immersed in a journey back to the elegance and excitement of past race days. By infusing this charm into a fundraising event, you will provide an unforgettable day for your guests and raise money for a worthy cause.
Let's dive into the various elements that will make your event the talk of the town.
Games
Horseshoe Toss
A classic game perfect for this theme. Players try to get as many plastic horseshoes as possible around bottles of bourbon within a time limit to win prizes. They win the bottles of bourbon that horseshoe rings. Another variation is guests receive the bottle of bourbon that the horseshoe rings. Guests pay a set fee to play. You can also sell discounted bundles of 2 or 3 more chances to play.
Race Trivia
Set up a booth where attendees pay to compete in a horse racing trivia contest. Award a prize to the person who gets the most correct answers.
Race Day Bingo
Have guests play bingo with squares filled with common race day events or sights, such as jockey wearing blue, a photo finish, a woman wearing a feathered hat, etc. Participants pay a set fee to pay. The winners win prizes.
Pick Your Pony
Guests pick a pony by buying a raffle ticket or numbered ball and drop it in a bucket that has a photo of the pony they select. After all tickets or balls have been purchased, randomly select a card with the photo of one of the horses. Then draw a ticket or ball from that horse's bucket to select the winner. The winner receives a prize. Tickets can be purchased in bundles that include more chances to play. This game can be played in various ways.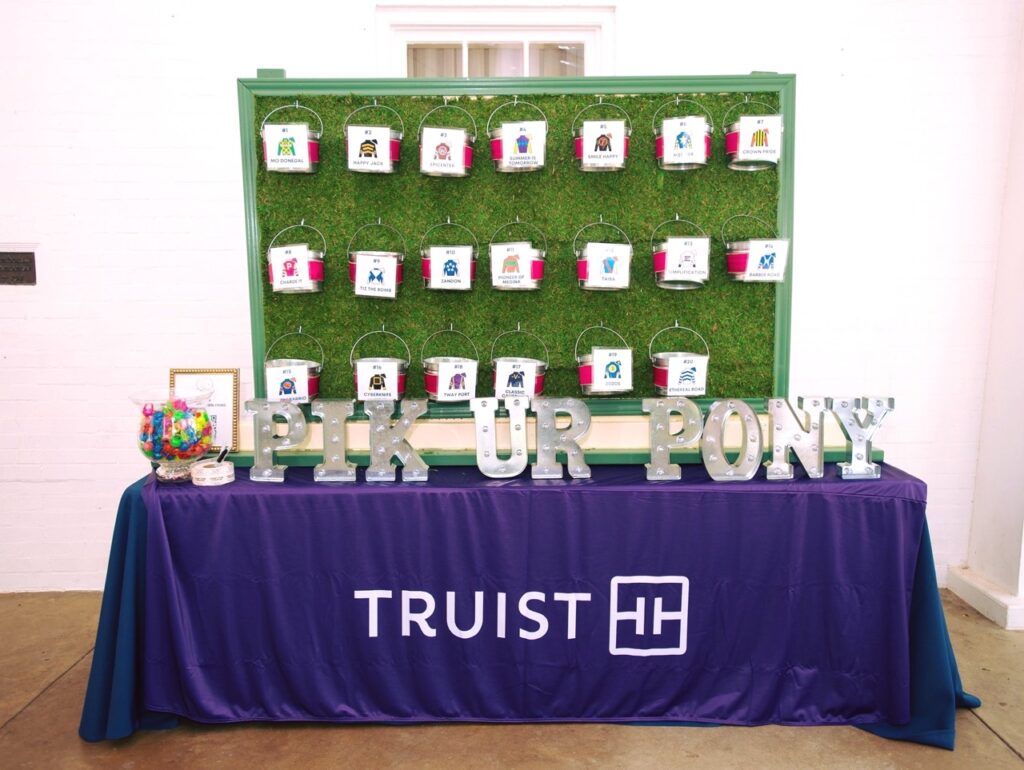 Race Day Raffle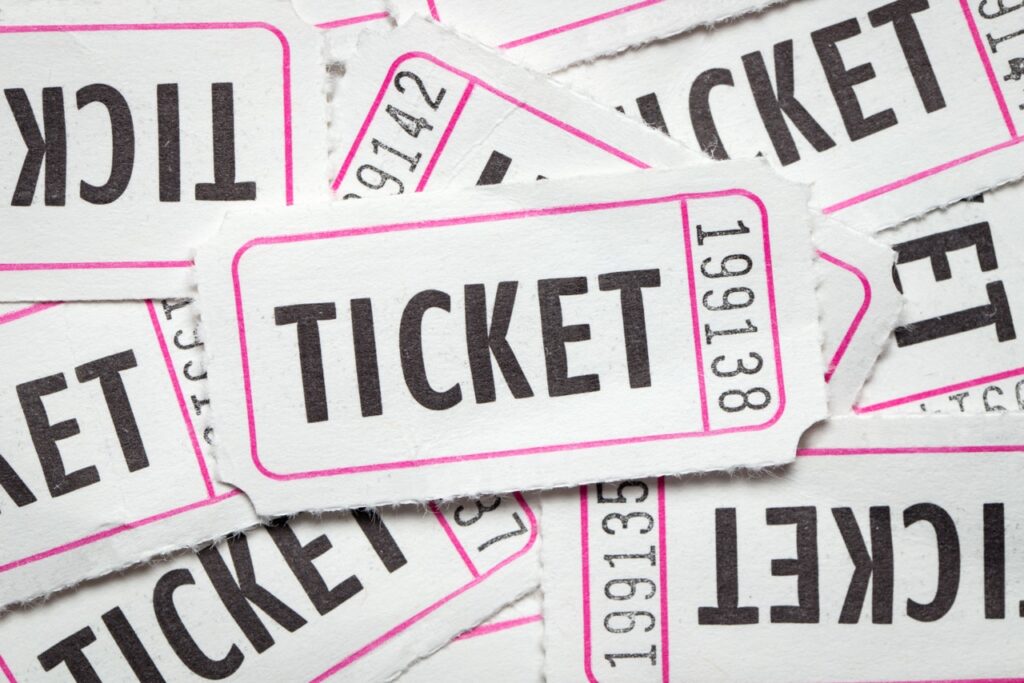 Guests pay a set price for raffle tickets. Encourage them to buy a bundle of tickets at a set price. Prizes could be horse-related, such as a riding lesson, a day at a different race, or equestrian gear.
Pin the Tail on the Racehorse
Try a race-themed version of the classic "Pin the Tail on the Donkey" game. Hang a colorful horse and jockey image like the one above. Guests pay a set fee to purchase chances to pin the tail on the racehorse. Blindfold guests and ask them to pin the tail on the racehorse. The guest who pins the tail the closest to the tail on the image wins a prize.
Costume Contests
Best Race Day Attire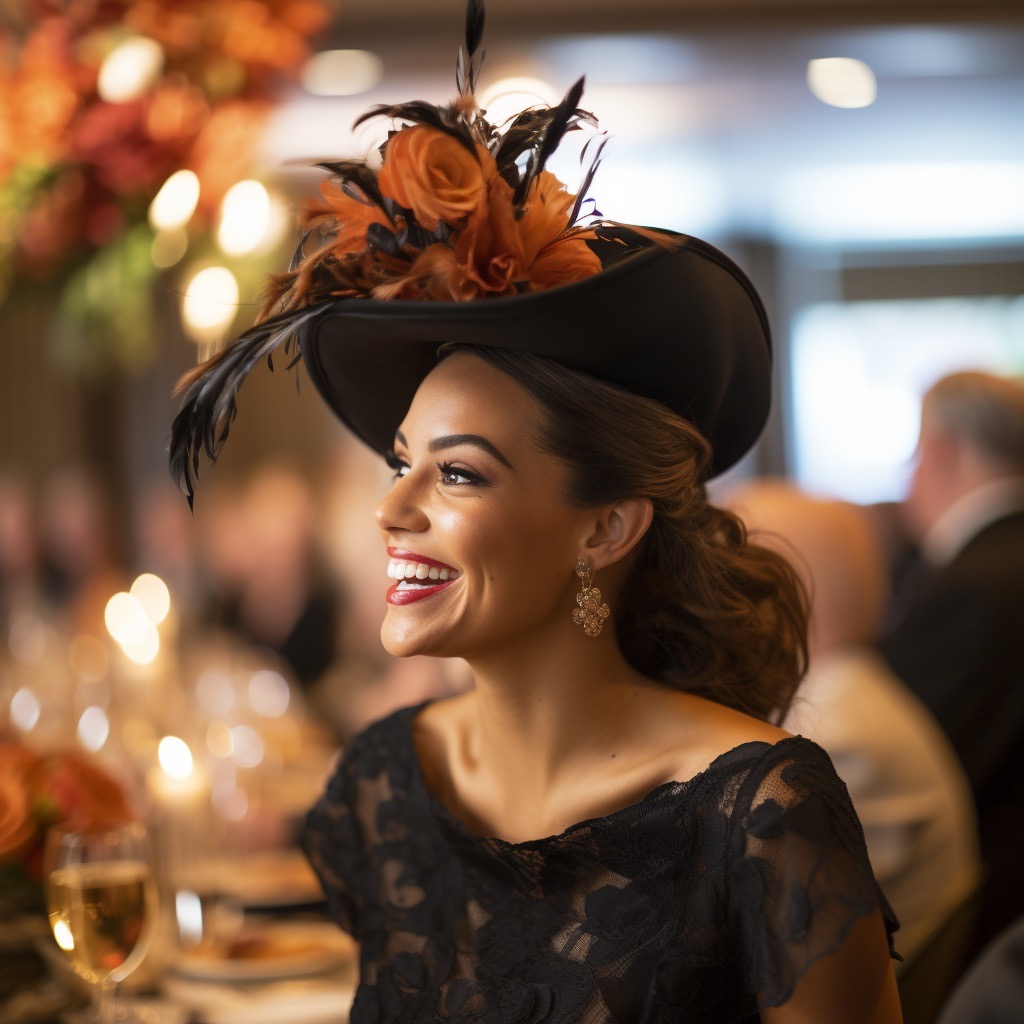 Encourage attendees to come in their best race-day attire. Think big hats, dapper suits, and stunning dresses. Guests pay a set price to enter the contest. Award prizes for the best-dressed male and female.
Best Race Day Hat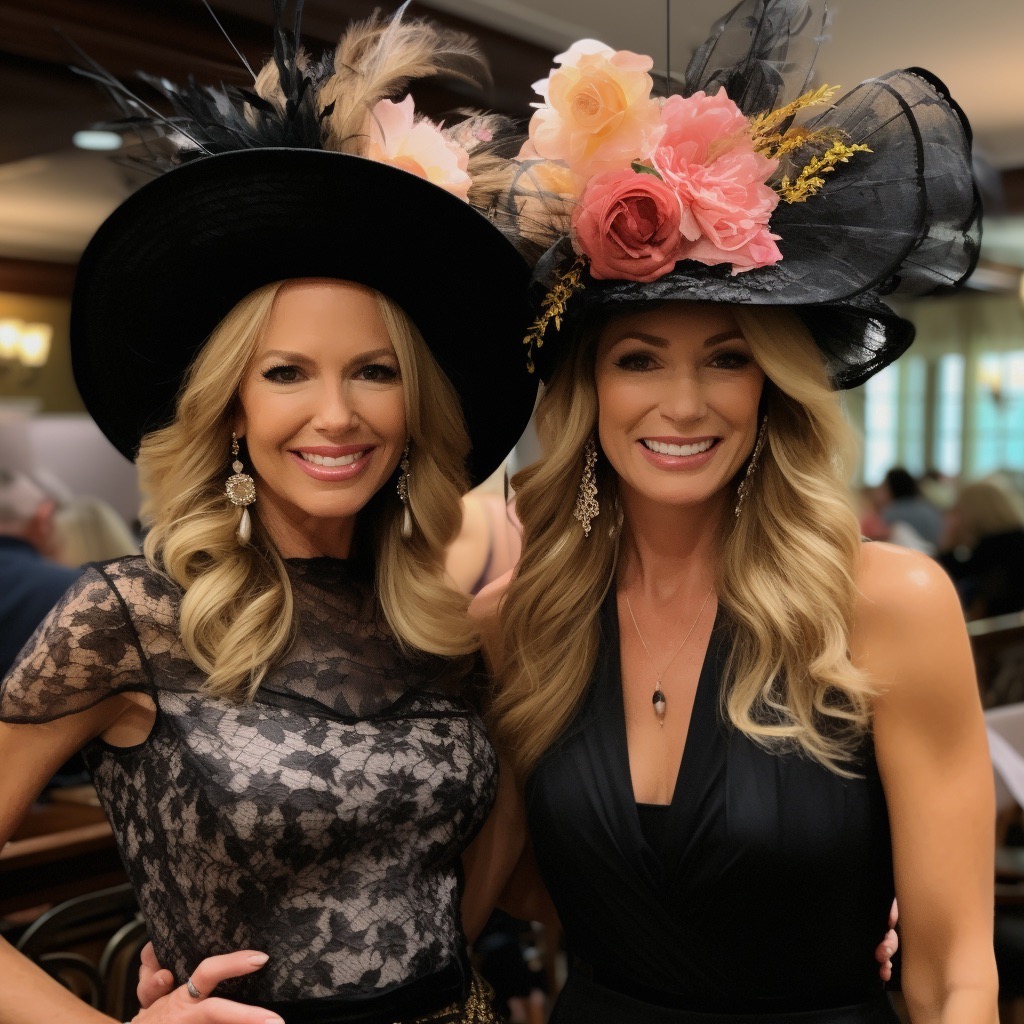 Award a prize for the best race day hat. You can also have categories like most creative hat, most colorful hat, most unique hat, or best DIY hat. Guests pay a set price to enter the contest. Winners receive prizes.
Entertainment
Live Band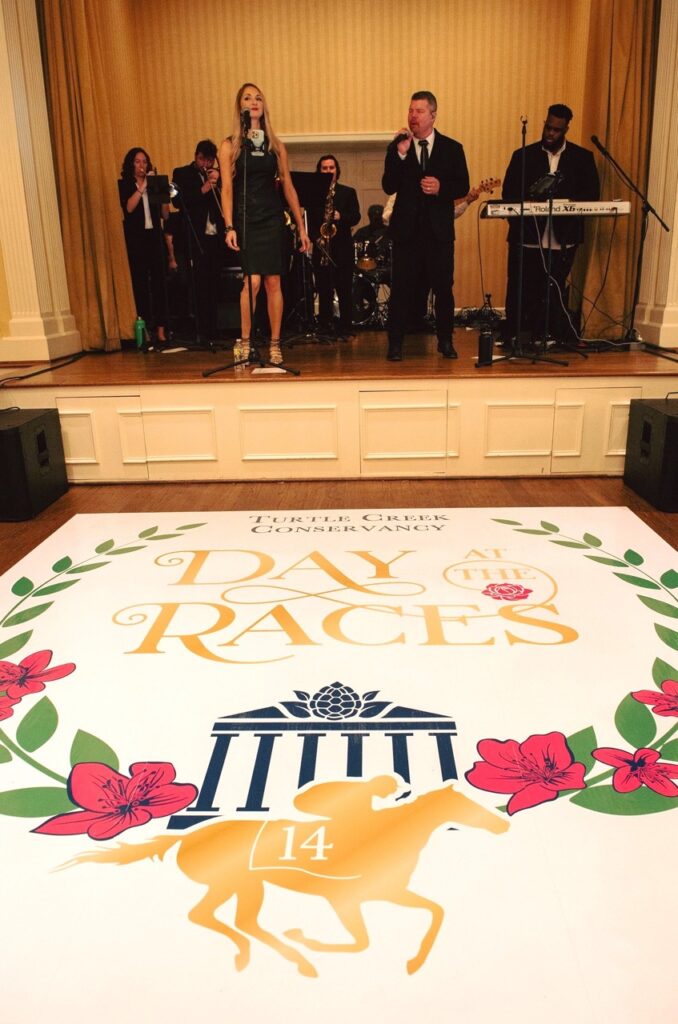 A live band playing jazz or swing can set the mood.
Food
Classic Race Day Food And Drinks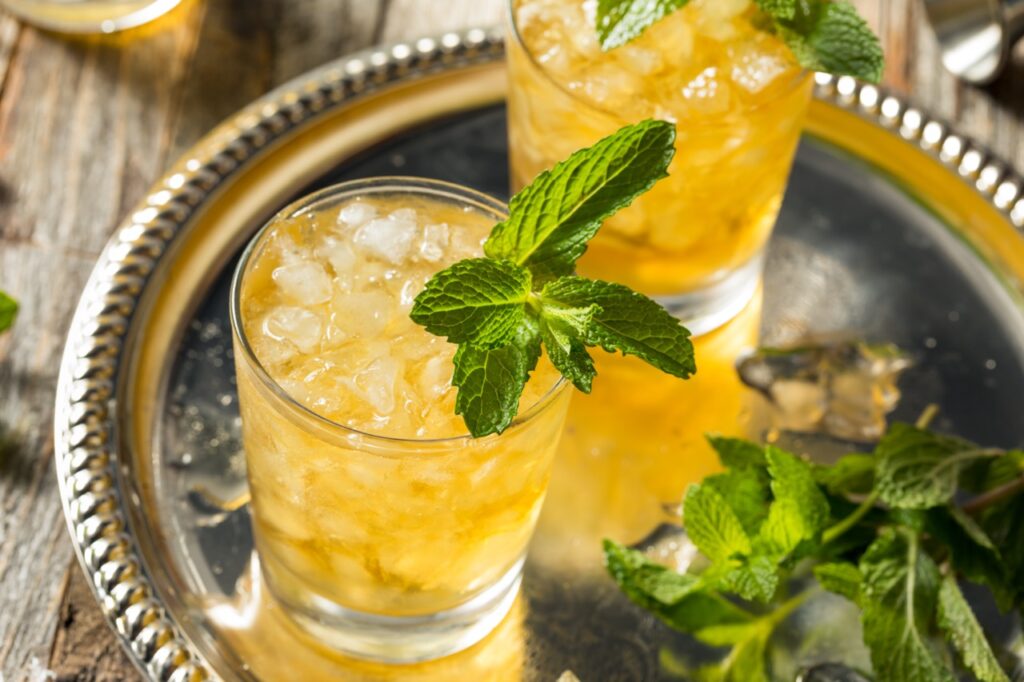 Mint Julep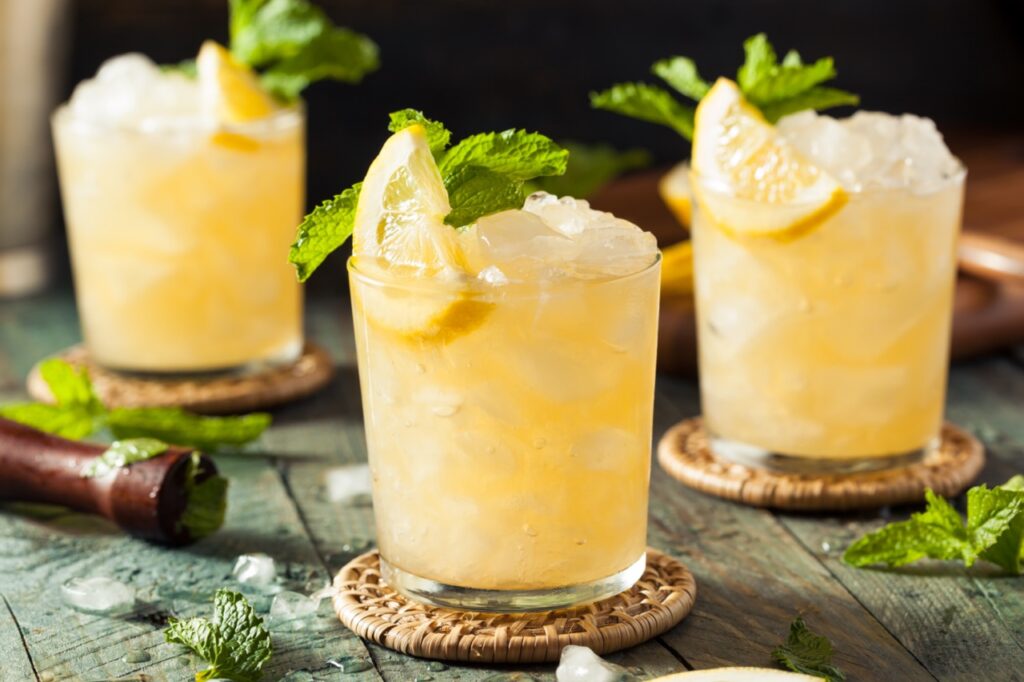 Boozy Bourbon Whiskey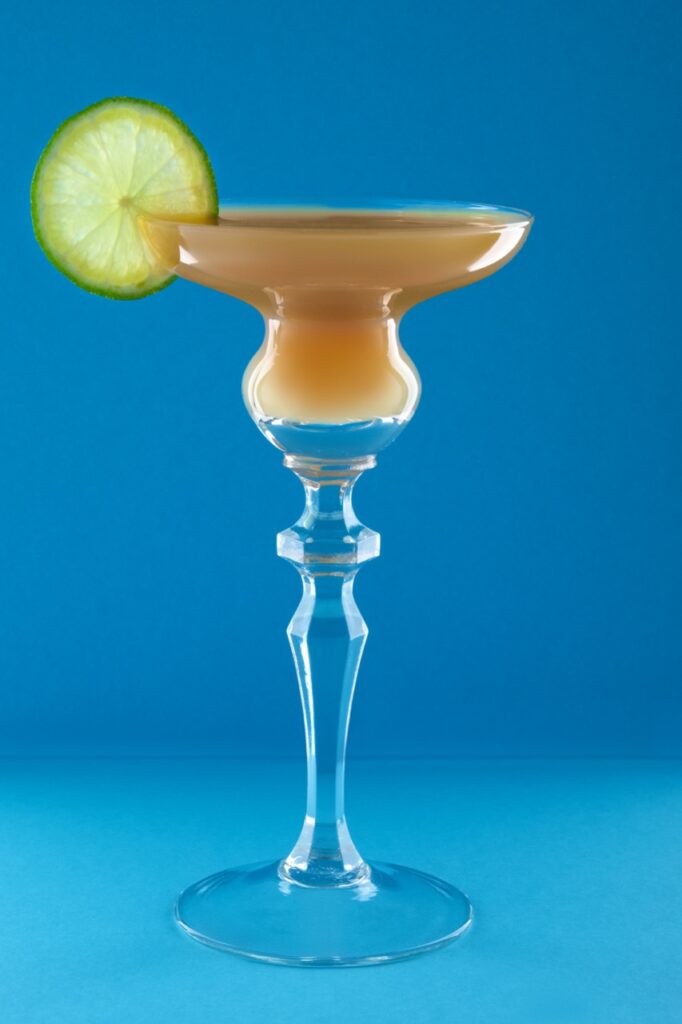 Brown Derby Cocktail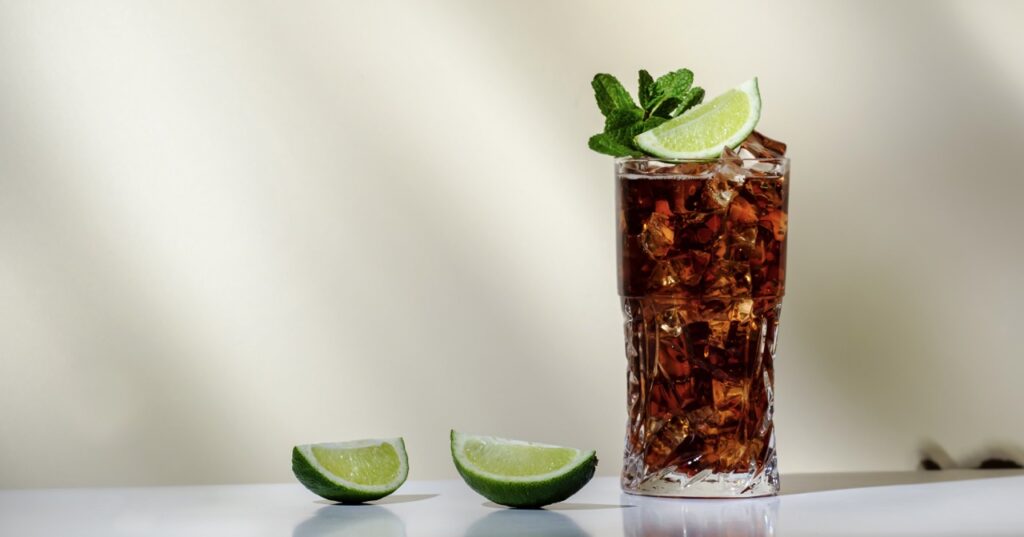 Whiskey Cola Cocktail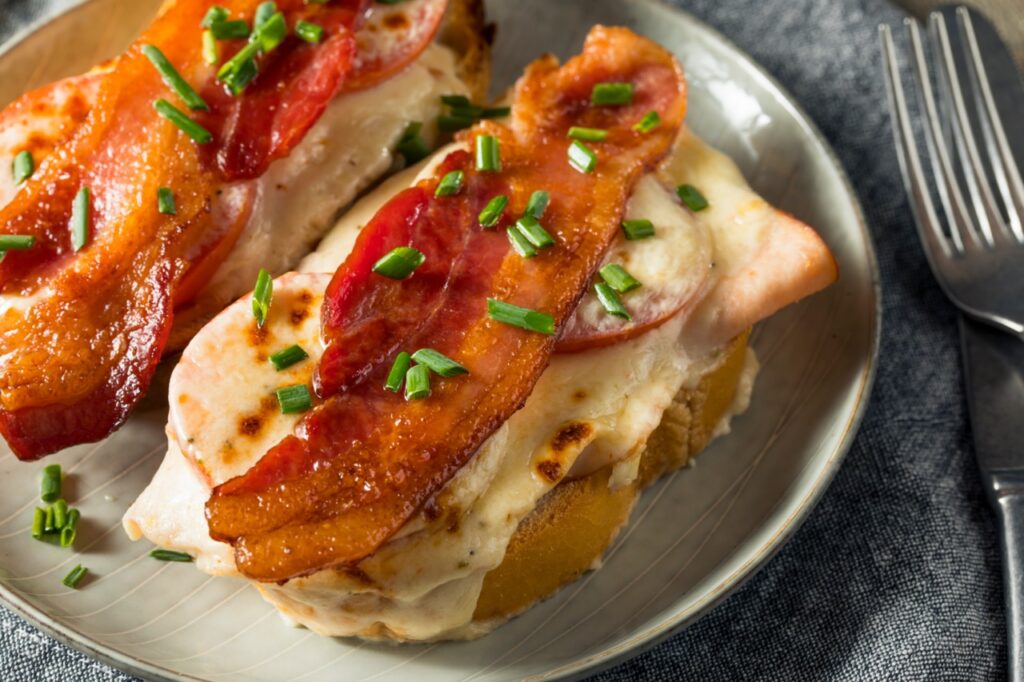 Kentucky Hot Brown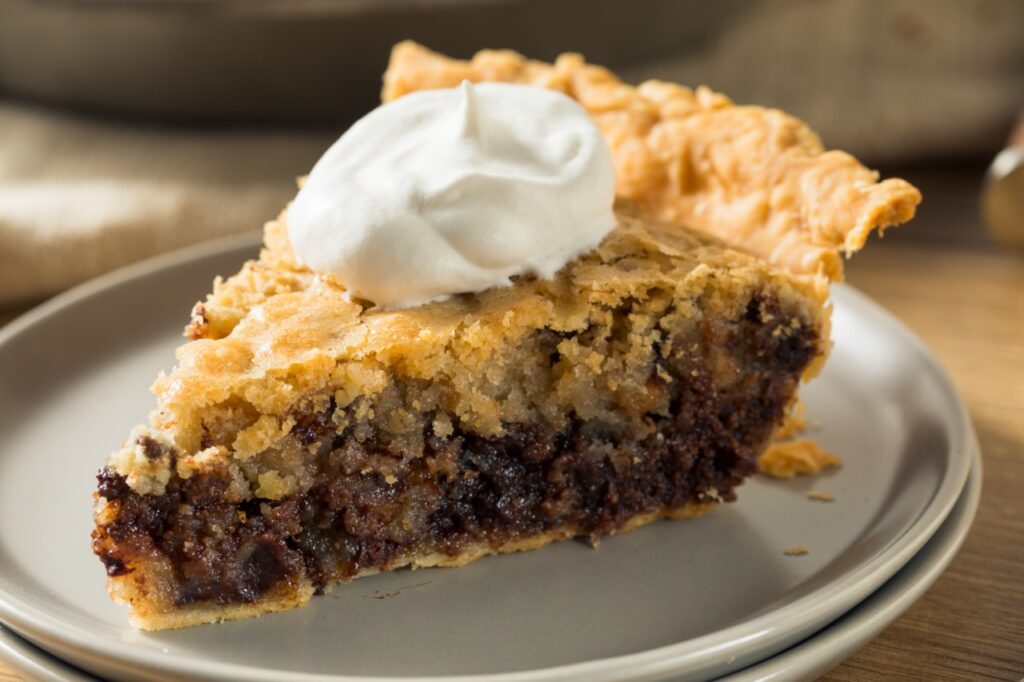 Chocolate Walnut Derby Pie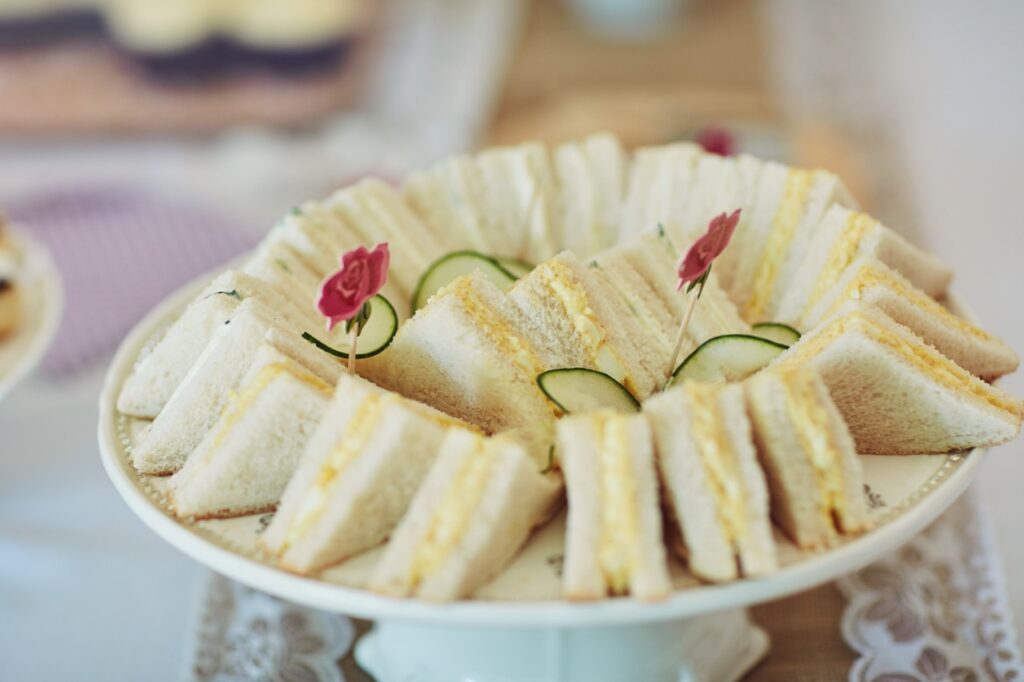 Finger Sandwiches
Serve race day classics like mint juleps, Kentucky hot browns, chocolate walnut Derby pie, a variety of elegant finger sandwiches, and barbecue.
Paddock Picnic Platters
Serve picnic-themed platters to give that grassy paddock feel.
Venue Décor
Kentucky Derby Decor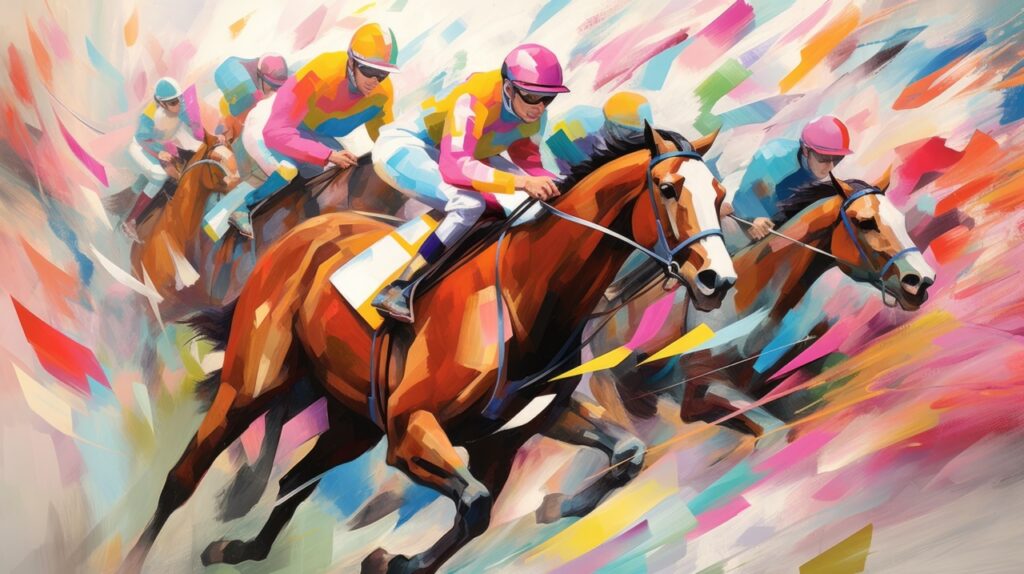 Think Kentucky Derby! Use green turf, white picket fences, roses, and big race day banners to bring the racetrack vibe.
Decor can be sold during the event to generate extra fundraiser income. Ask the auctioneer to announce they can be purchased by scanning an attached QR code. Ask local artists to donate décor, such as paintings or sculptures of horses or other horse racing theme art. Don't forget to attach the artist's information. To thank the artist for the donation, set up a table for the artist to meet guests and hand out business cards after the event.
Starting Gate Photo Backdrop
Create a replica of a starting gate where guests can pose for photos.
Photo Walls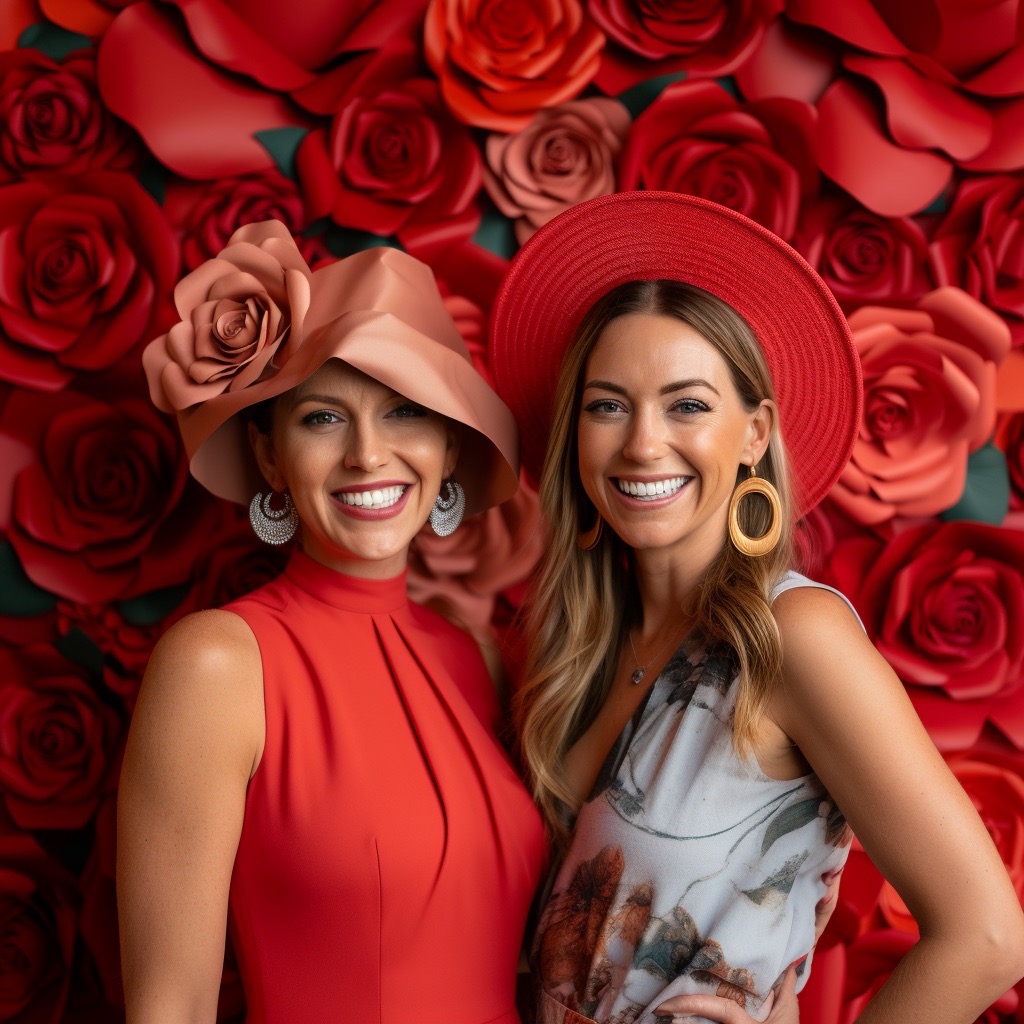 Set up a photo wall or booth for guests to take photos. Some ideas include a wall or photo booth decorated with red roses or whiskey barrels. Ask guests to post the photos on their social and tag your organization. Display signs with your tag information.
Table Decor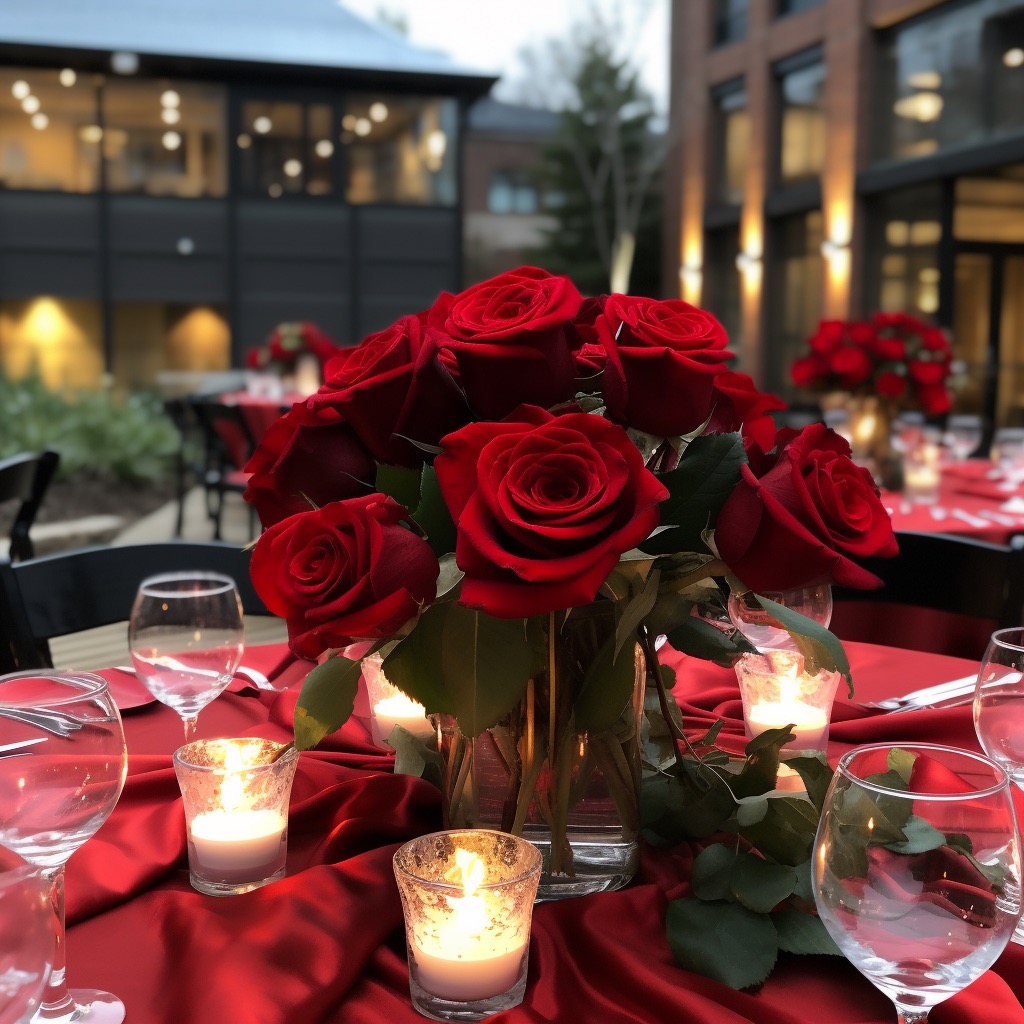 Kentucky Derby Table Decor
Some table décor ideas include lush green tablecloths, rose centerpieces, horseshoe place card holders, horseshoes, plastic horses, fancy derby-style hats, or horse lanterns. These items can be sold during the event to generate extra fundraiser income. Ask the auctioneer to announce they can be purchased by scanning an attached QR code. Ask local artists or florists to donate the centerpieces or ask volunteers to create them. Create signs thanking the artist or florist. To thank them for the donations, set up a table for them to meet guests and hand out business cards after the event.
Race Ticket Napkin Rings
Roll up napkins and use mock race tickets as rings.
Race Program Menus
Design the food and drink menu to look like a race day program.
Guest Speaker
Invite a jockey, trainer, or commentator to share stories or insights about horse racing.
Choose a Venue That Works Well With Your Fundraiser Theme
Select a venue that will work well with your Day At The Races fundraiser theme. A great example in the Dallas, TX area is Arlington Hall At Turtle Creek.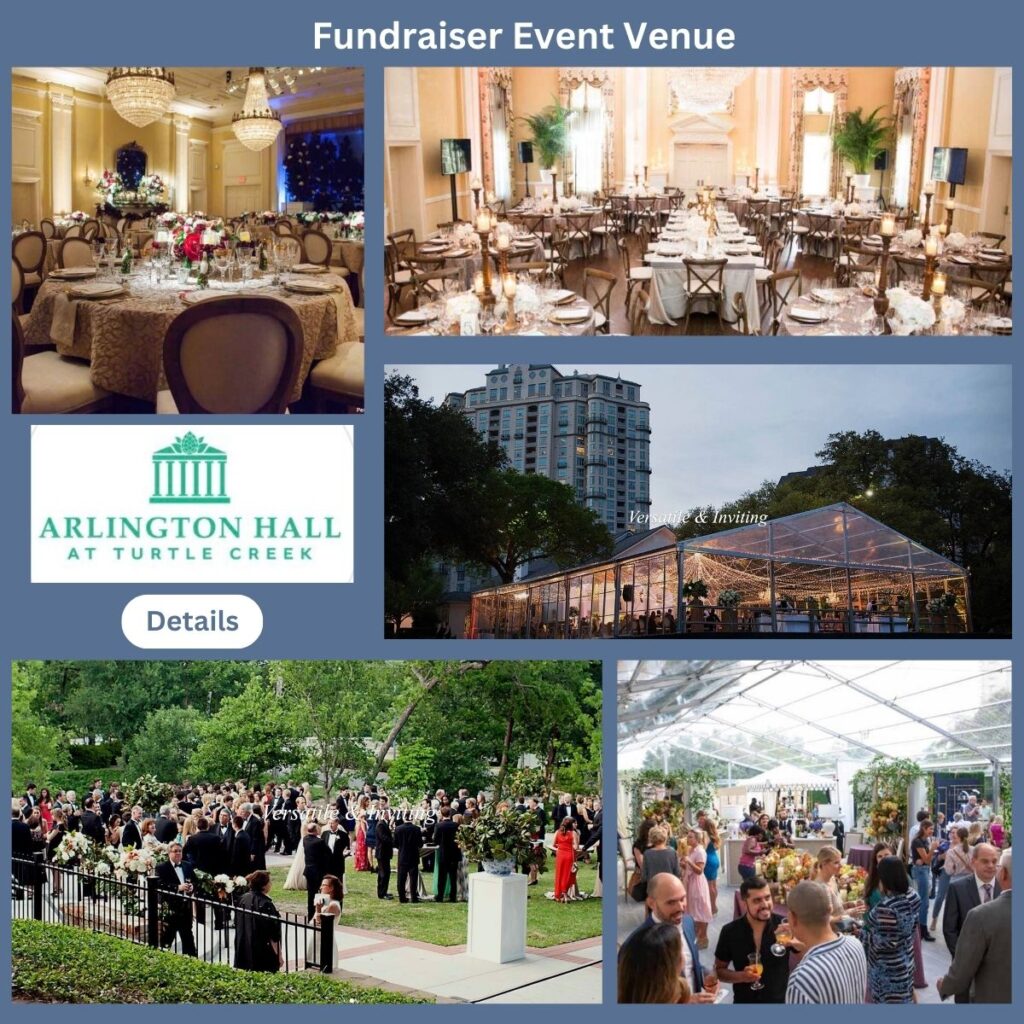 Offer Risk-Free Live Auction Packages
The live auction brings the largest profits for a fundraiser. It's important to have great auction packages that will appeal to guests. Be creative and offer some Day At The Races no-risk auction packages at your fundraiser. These consignment auction packages are great because your organization doesn't pay unless the items are sold. Below are a few Day At The Races theme related auctions package ideas. You can see more fundraiser auction package ideas here.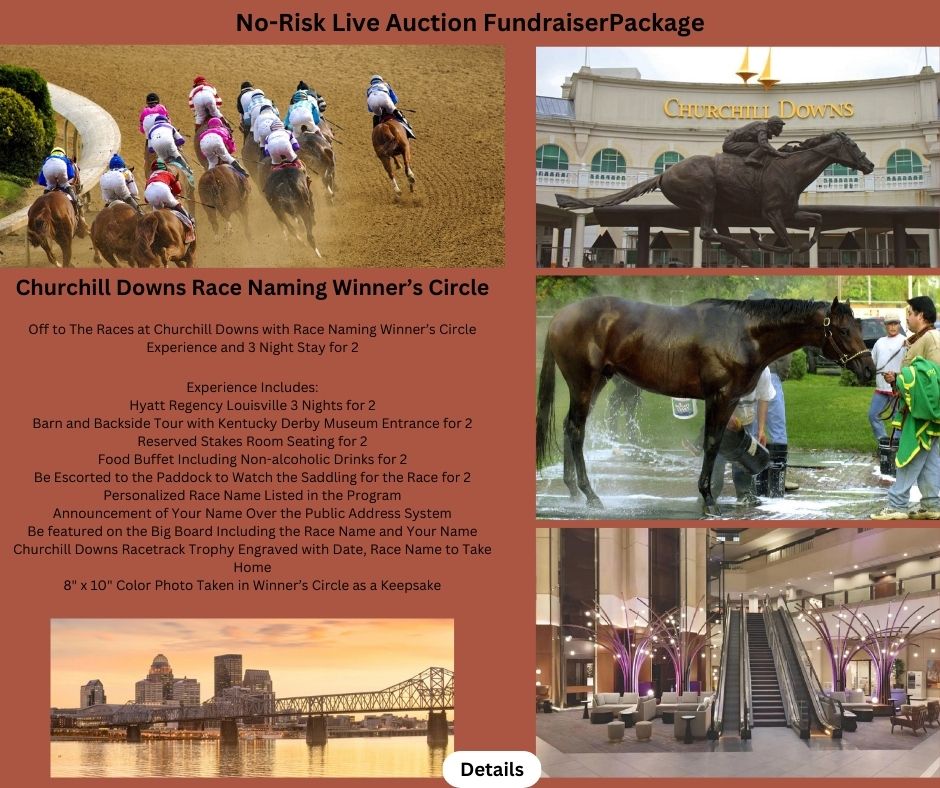 By incorporating these ideas in your event, you will enrich the theme and enhance the overall experience for your guests.
As you gallop ahead with planning your event, remember that the main goal is to create a race day experience that crosses the finish line in grand style.