Taylor Swift Auction Package That Includes Concert Tickets, Hotel and Airfare For 2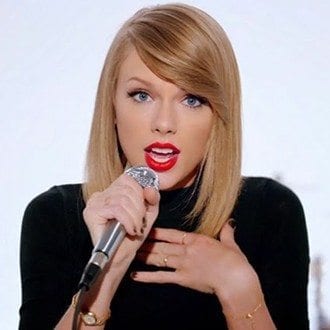 A Taylor Swift Auction Package that includes concert tickets, hotel and airfare for two to Miami, Florida is sure to be a red hot profit generator for non-profits. This package, which can be obtained through Murad Auctions, will surely result in a bidding frenzy as Taylor fans (Swifties) and parents of Swifties attempt to outbid each other.  Parents who can get this package for their kids will suddenly skyrocket on the cool meter.
This Auction Package Includes

 2 lower level seats to The 1989 World Tour on Tuesday, October 27, 2015 at American Airline Arena in Miami, Florida
3-Night Stay at the Grand Beach Hotel in Miami Beach, Florida from Sunday, October 25, 2015 – Wednesday, October 28, 2015
The Grand Beach Hotel Miami in South Beach, Florida is in a terrific location. It overlooks more than 200 feet of beautiful white sandy tropical beaches on the Atlantic Ocean. Built in 2009, this super-modern Miami hotel offers the highest levels of luxury and comfort.
Coach class round trip service for 2 from any major metropolitan airport in the 48 contiguous United States to Miami, Florida.
 About Taylor Swift
Taylor Swift moved to Nashville, Tennessee, at the age of 14 to pursue a career in country music. She signed with the independent label Big Machine Records and became the youngest songwriter ever hired by the Sony/ATV Music publishing house. The release of Swift's self-titled debut album in 2006 established her as a country music star. "Our Song", her third single, made her the youngest person to single-handedly write and perform a number one song on the Hot Country Songs chart. She received a Best New Artist nomination at the 2008 Grammy Awards. Taylor's latest album, the pop-focused 1989, was released in 2014. It sold more copies in its opening week than any album in the previous twelve years, and made Swift the first and only act to have three albums sell more than one million copies in a week. The single "Shake It Off" reached number one on the Billboard Hot 100.
To see more auction package ideas, visit the Travel and Experience page on our website.  You can also contact us for a free consultation to learn more ways to increase the profits of your fundraising event.
As professional charity auctioneers, Murad Auctions organizes and manages successful, profitable fundraising auctions for non-profit organizations in Dallas, Fort Worth and other cities across the U.S.  We use our expertise, knowledge of the auction industry, new and creative auction ideas, and our effective and efficient procedures to host auctions that are so effective they often break records and exceed goals. We offer a variety of auction services to help make charity fundraisers successful, including live auctions, bid spotters, auction consulting, registration services, silent auction set up, auction solicitation services, and professional event planning.