Welcome To Bedrock Fundraiser Theme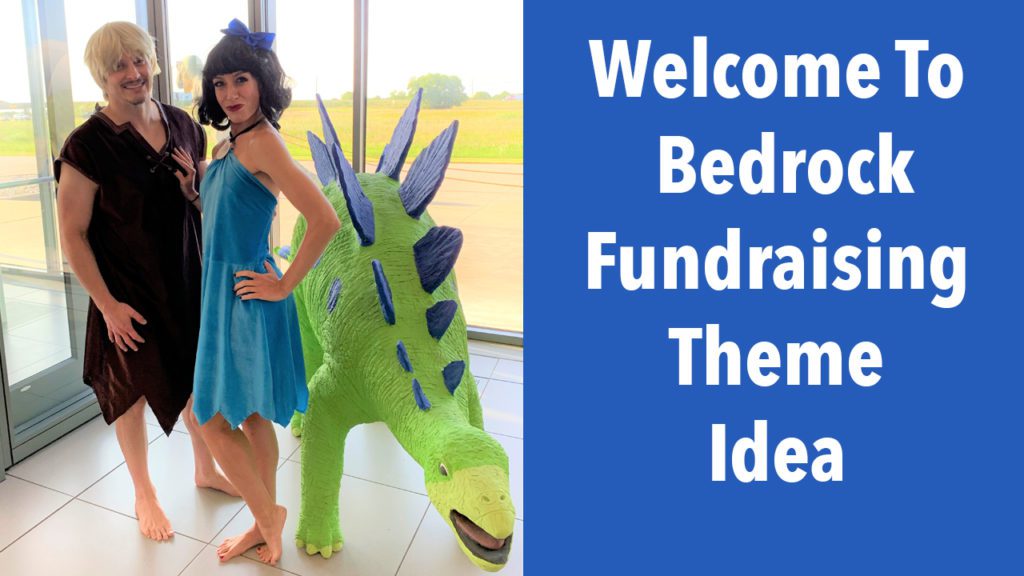 Are you looking for a fundraiser theme idea? Try hosting a Welcome to Bedrock fundraiser. This theme is centered around the classic TV show, the Flintstones. One of our clients used this theme and it was a great success.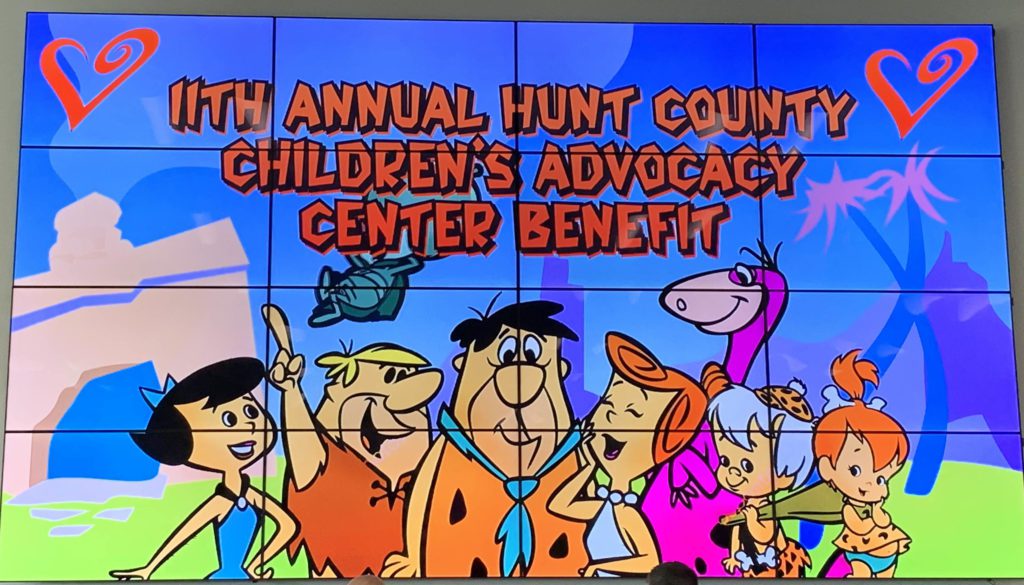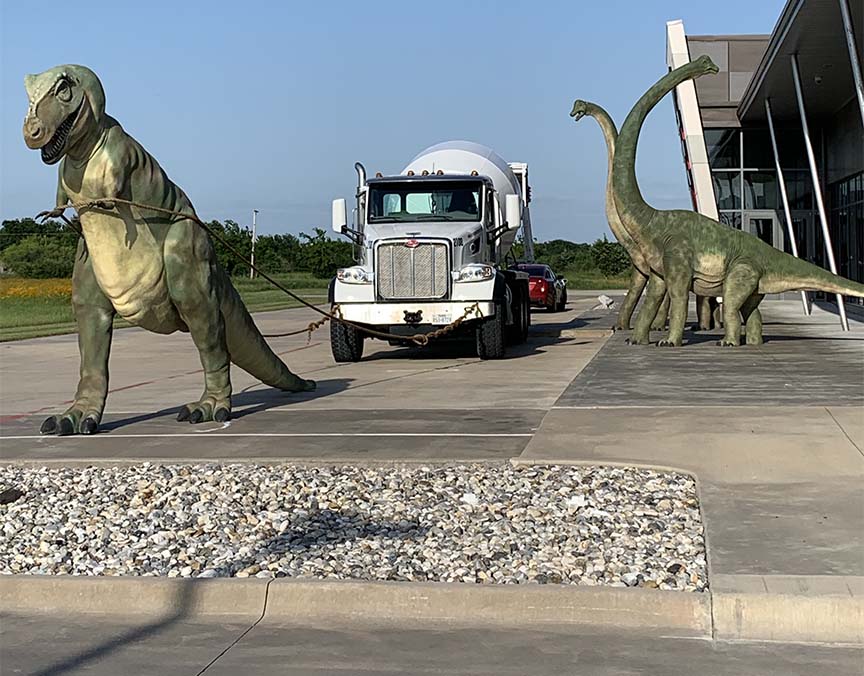 This non-profit drew attention to the event right away with lots of activity in the parking lot of the event venue.  They had several life-sized dinosaurs outside pulling concrete trucks. Volunteers dressed like the TV show characters Wilma, Fred, Betty, and Barney were all out front welcoming guests as they entered the check-in area.
Tips And Ideas For Your Event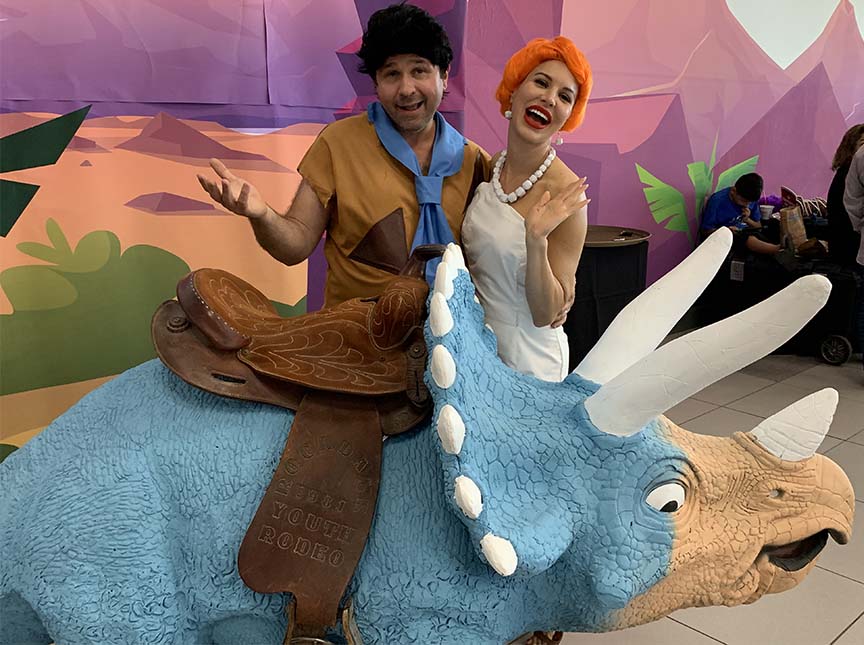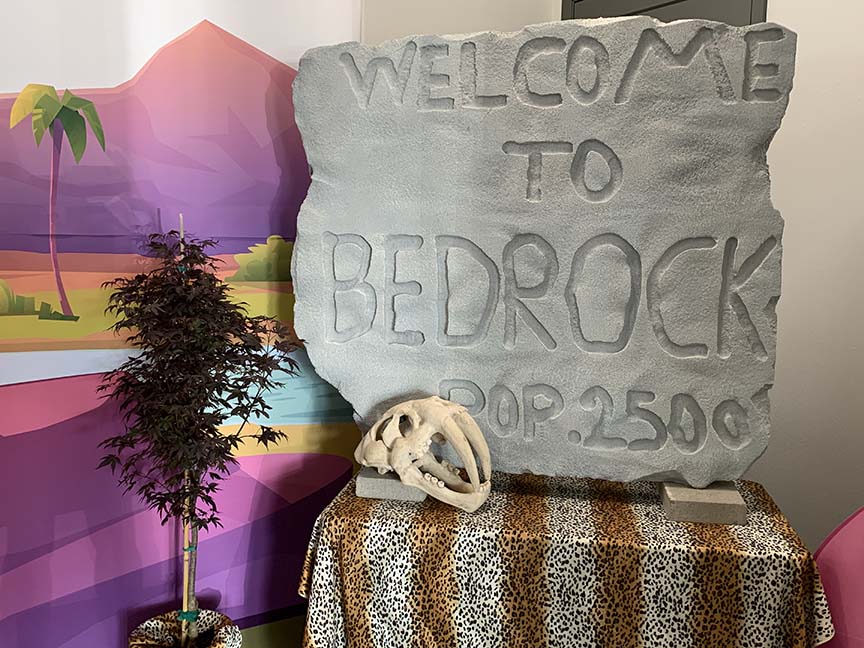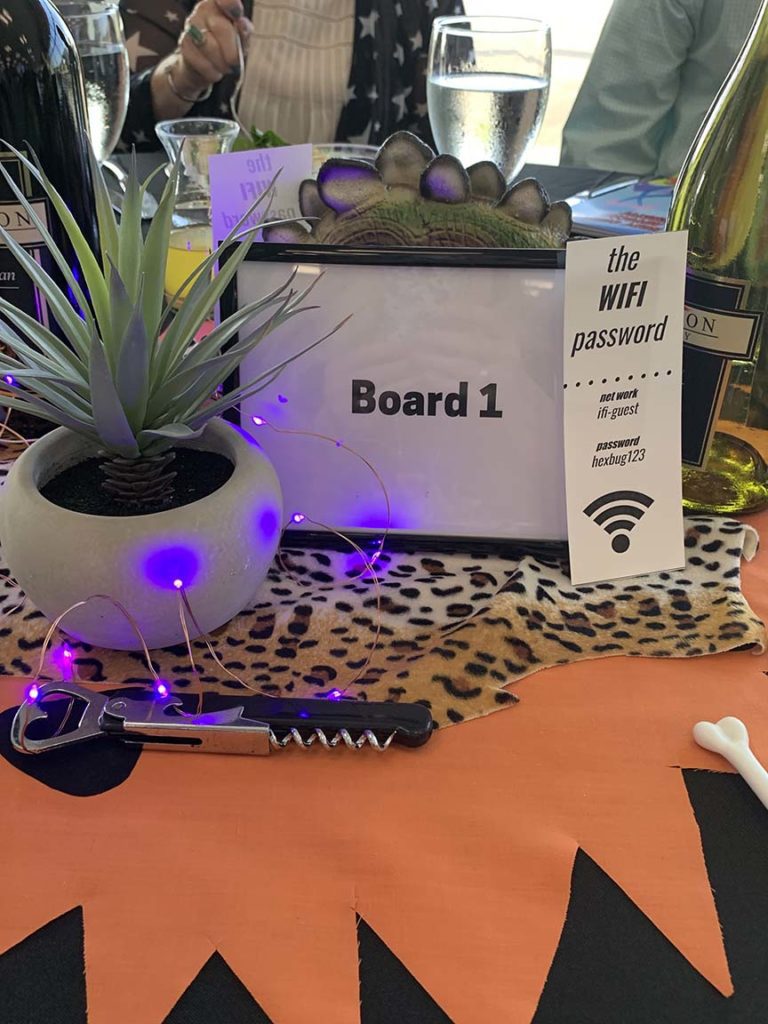 Inside, they had lots of interesting décor and props, like colorful dinosaurs, dinosaur bones, and more. This helps guests connect with your theme. Include creative games to add an element of fun.
Guests wore animal prints and all types of costumes that reflected Bedrock fashion. Try offering prizes for the best dressed. Make the prize fun and related to your theme.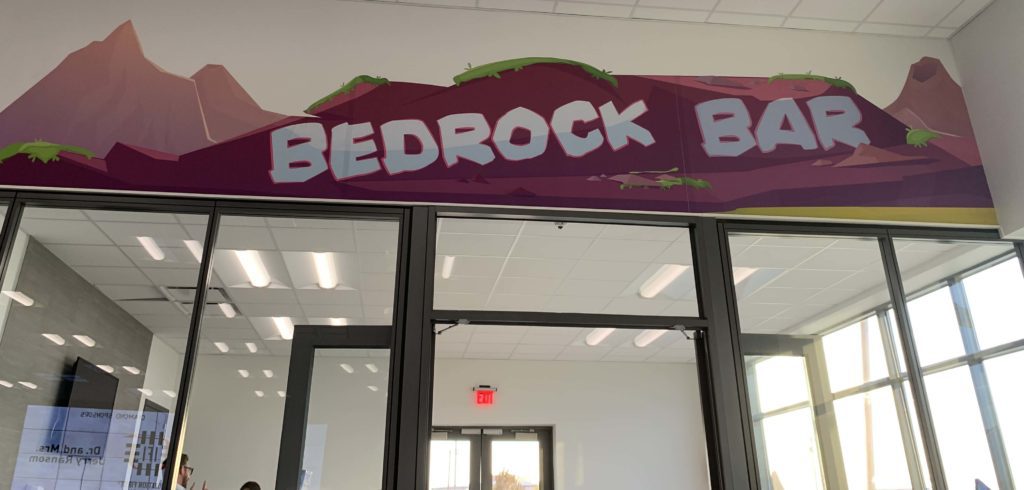 Guests also enjoyed drinks from the Bedrock Bar. If you plan to have a bartender at your Welcome to Bedrock fundraiser, offer specialty drinks created especially for the event. Some examples of drink names related to Bedrock include, The Fred Special, The Wilma Special, The Bedrock Special, Dino Drinks, The BamBam, The YabaDabaDoo, etc.
This organization had some great items in their silent and live auctions, such as a guided trip to a real dinosaur park, other sought-after trips and more. Include some silent and live auction items that work with your theme, if possible.  Give the items creative names related to Bedrock.
Marketing Tips To Try Before Your Welcome To Bedrock Fundraiser
Record a video to post on social media and on your website before and/or during the event. Encourage people to share the video. This helps generate interest in your nonprofit and could lead to donations from people who were not able to attend your event or who were not familiar with your organization. You can see an example video in our YouTube Welcome To Bedrock video.  Our online software allows you to post a link to your auction site to let your guests and their friends donate or bid in the auction.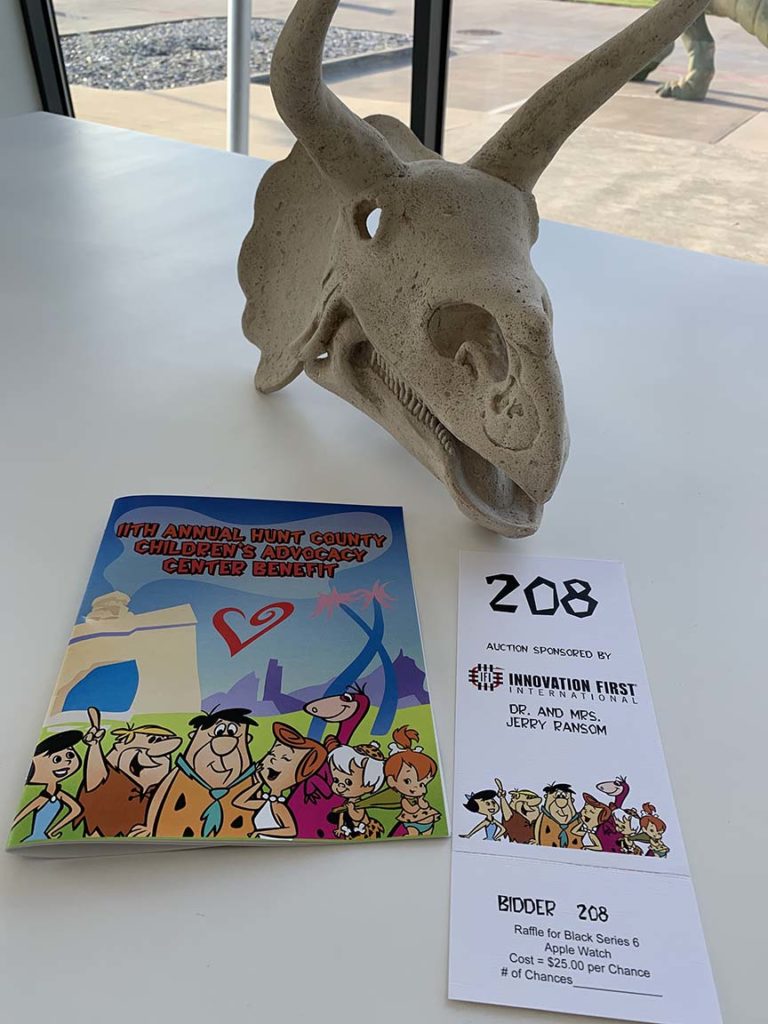 Make your program and other printed materials, website, and social media posts consistent with your fundraiser theme to generate interest.
Sometimes having a fun, casual theme attracts more attendees, which adds to your bottom line.  Use your imagination to help take your fundraiser to the next level.
Fundraising Theme Resources
The content from this blog was taken from our Welcome To Bedrock Fundraiser Theme video. This YouTube video is part of the Murad Minute series of short videos that provide fundraiser tips and theme ideas to help take your fundraiser to the next level. Check out some of these videos.
Chicken Poop Bingo Fundraiser Idea
Butterfly Gift Card Fundraiser Idea
Over The Rainbow Fundraiser Theme
Wine Pull Wine Glass Fundraiser Idea
We are here to help you. We offer a free consultation for nonprofits. Just go to https://calendly.com/clairemurad. We would love to share our fundraiser expertise to help you plan a successful and profitable fundraising event.
You can also contact us by going to our contact page.