18 Kid And Family-Oriented School Fundraisers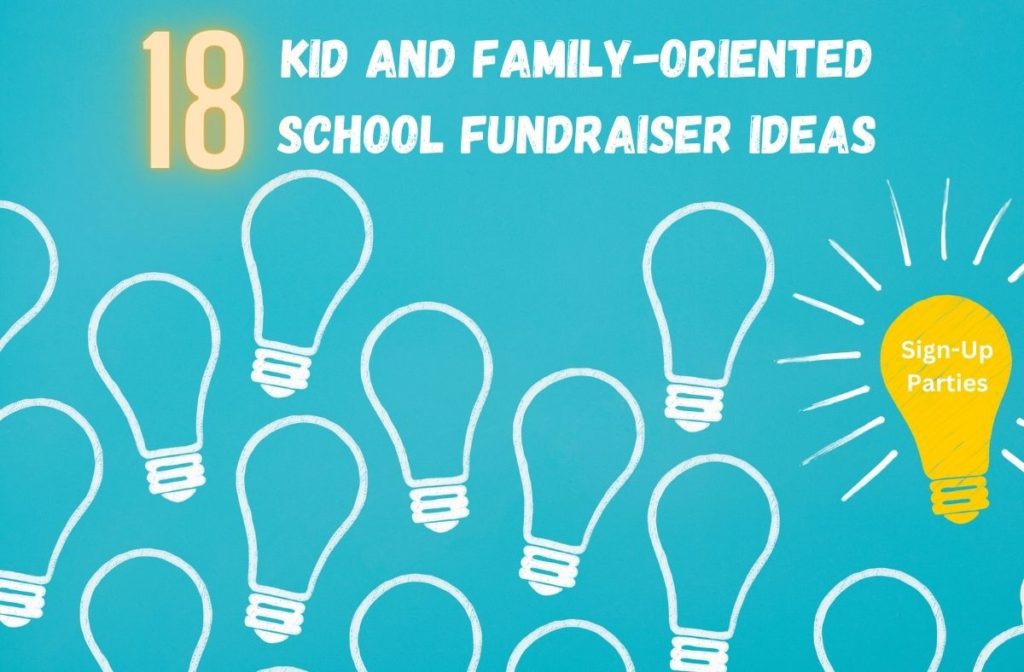 Having kid and family-oriented sign-up party school fundraisers provide numerous creative ways to level up your next fundraiser. These types of fundraisers are popular and fun for the whole family. Each has a different theme and a limited number of spots for purchase. Parents purchase a spot so their child can participate in a party and your school raises substantial funds to support your mission.
This blog is part of a 2-part series. Part one of this series focuses on ideas to help plan sign-up party school fundraisers exclusively for parents.
Family and kid-oriented sign-up parties include activities created specifically for kids or the whole family. These types of fundraisers allow you to use your creativity to plan activities and events that the kids and the whole family will love to attend.
Some popular kid and family-oriented sign-up party school fundraisers include:
Parties such as swim parties
Themed breakfasts, lunches, or dinners
Tournaments
School dances, such as father/daughter dances
Games
Sports activities
School privileges, such as lunch line fast passes or naming the school gym
Holiday or special occasion parties
Schools can offer several of these types of parties throughout the year. They are opened to a limited number of guests. The price to attend usually ranges from $25 to $150 per person, depending on the activities. Activities can be at the school, a host's home, local park, restaurant, or event venue.
Create a Sign-Up Party Auction Chair position and one or two parents from the school can oversee creating the sign-up parties. Approach families at the school who may want to host a party in their home with a certain theme like arts and crafts for the entire family. The host can plan craft activities or ask a local artist to donate an art class to benefit the school. The school will receive the proceeds from the party, which may sell for $25 to $50 per person. With 10 attendees, this party will add $250 to $500 to the auction profits.
These parties are so popular that some schools offer them to a select group of parents, such as sponsors or VIP parents who pay for special access to the parties. This allows them to purchase tickets to the parties before anyone else. The sign-up party sales can be easily managed with our event software that can segregate bidding to certain audiences.
To help promote the parties, e-mail the link to view the parties when you open your online auction to allow your supporters to view and add the parties to their favorites list. When it is time to open the parties for purchase, they can easily add the parties to their cart and checkout online.
Make sure to include the date, time, location, price, and a description of the party as well as a catchy photo. Add this information to the school website, fundraiser website, social media, and distribute flyers to parents.
Mom And Son Breakfast And Battle Sign-Up Party School Fundraiser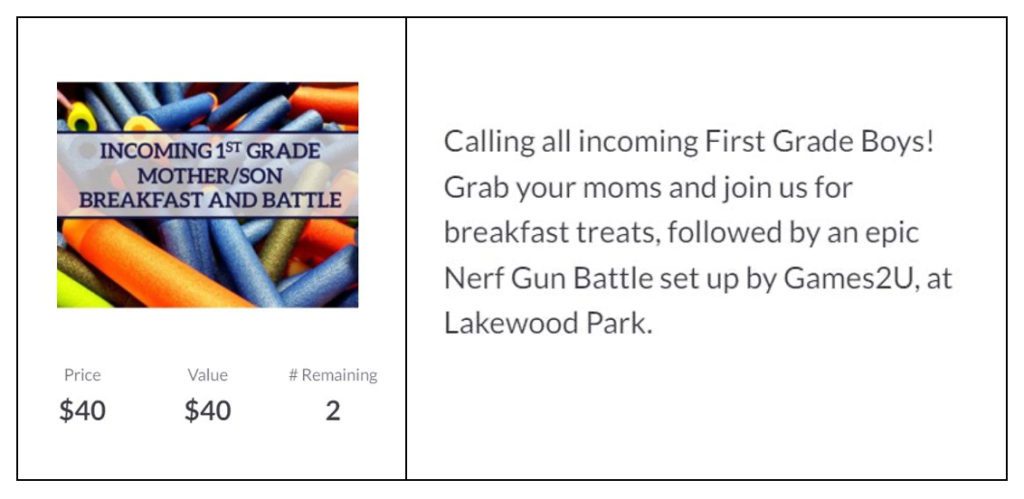 Boys Swim Party School Fundraiser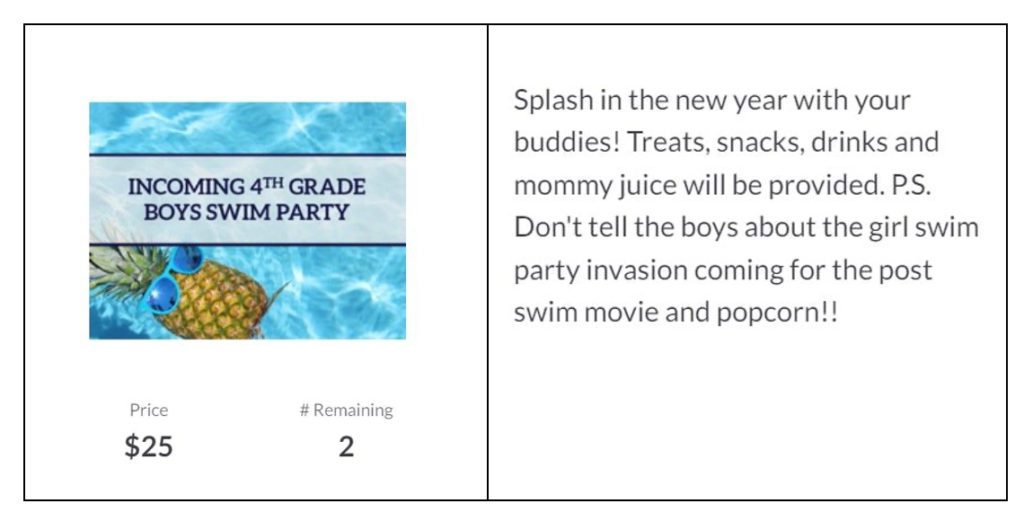 Girls Bubble Party School Fundraiser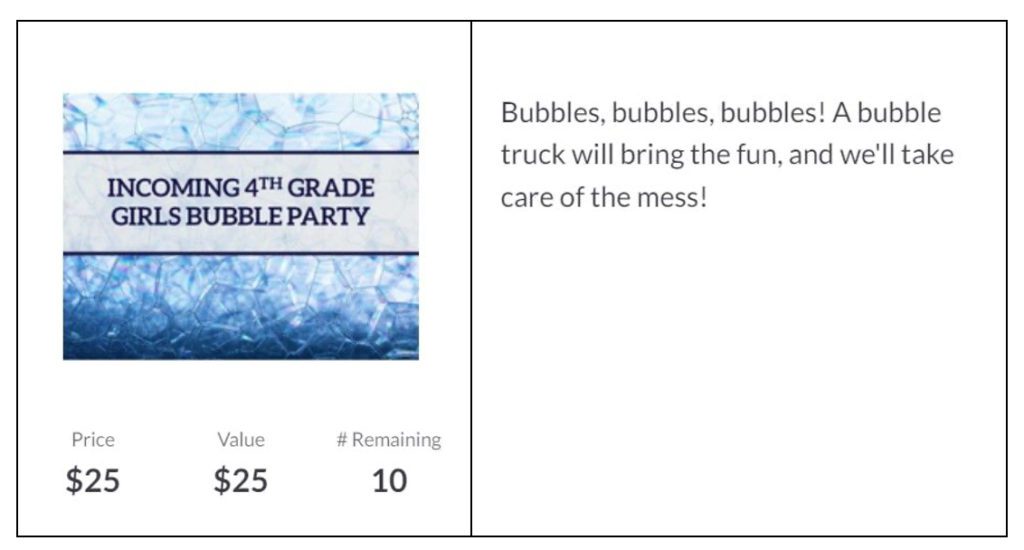 Capture The Flag Tournament School Fundraiser Idea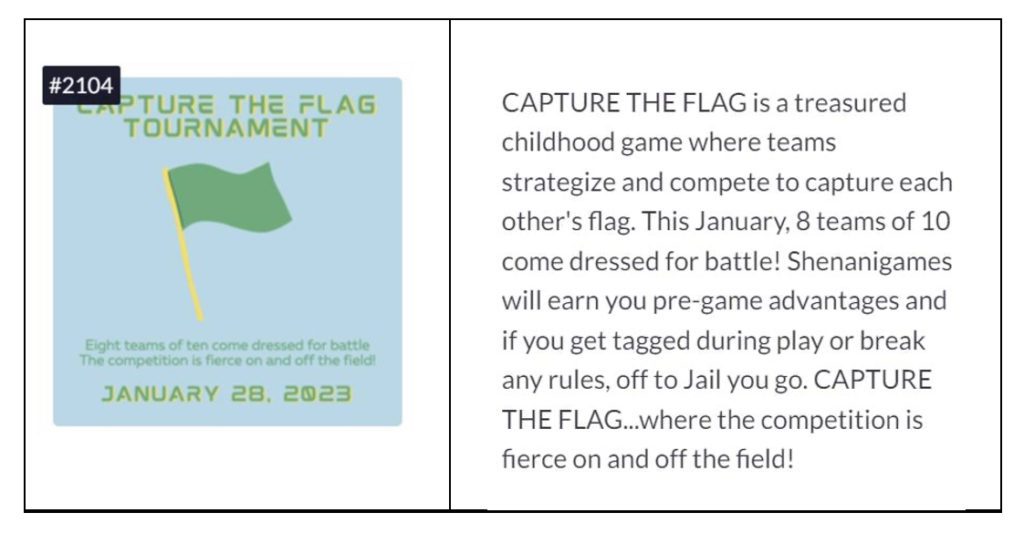 Christmas In July Fundraiser Sign-Up Party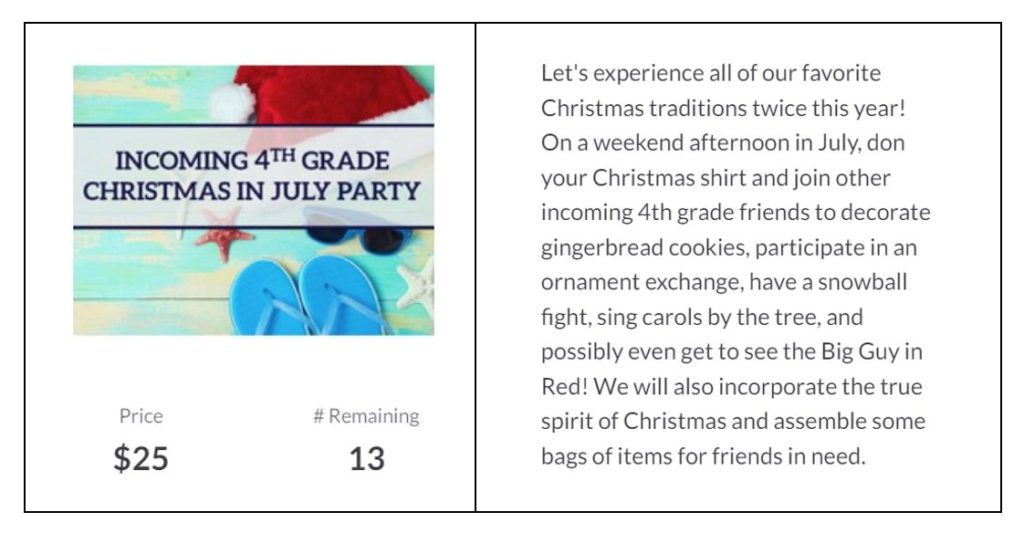 Daddy/Daughter Dance School Fundraiser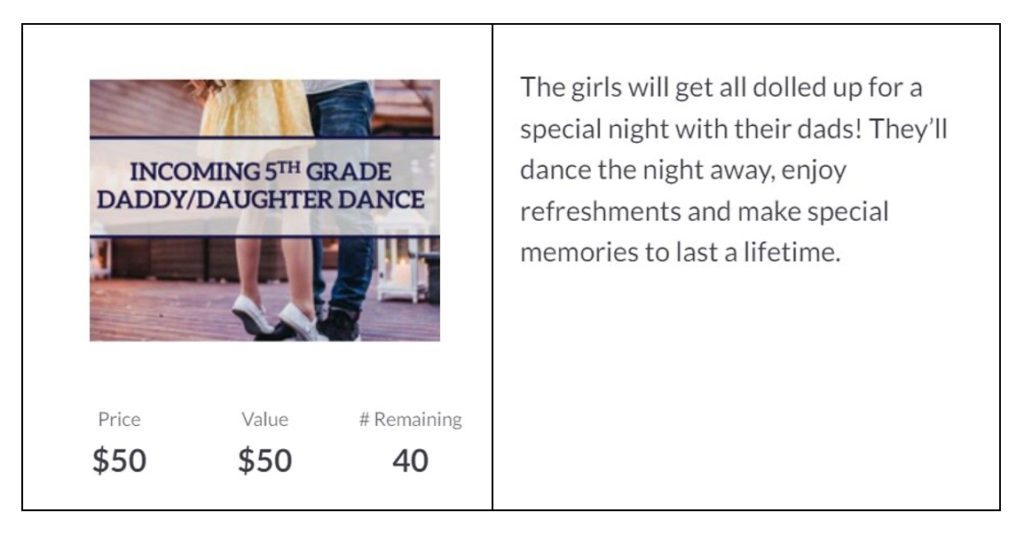 Easter Egg Hunt And Brunch Sign-Up Party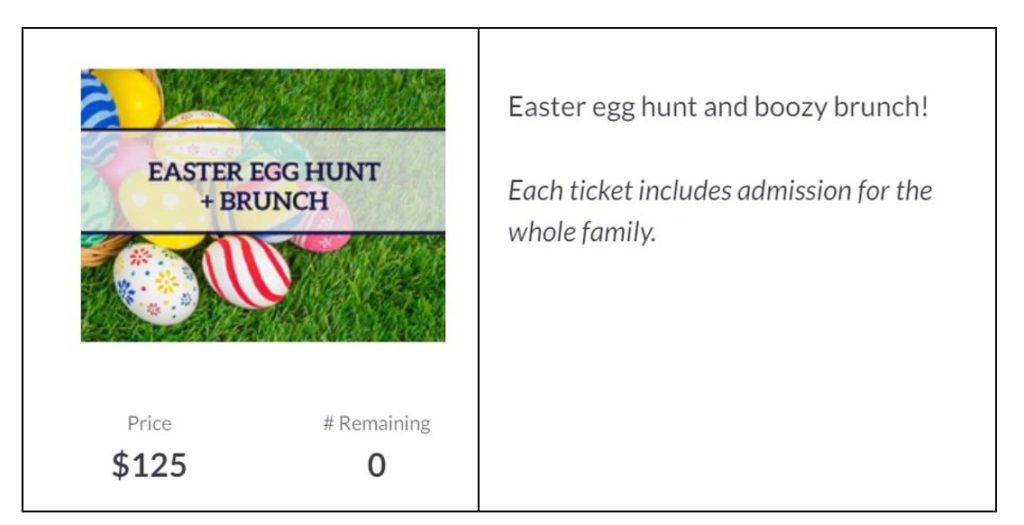 First Friday Fiesta School Fundraiser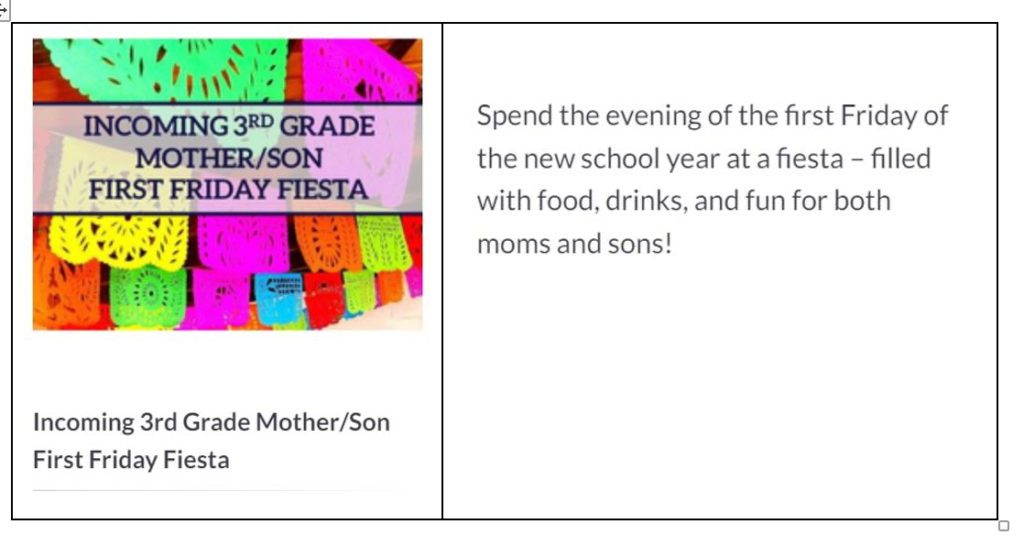 Kickball Game Sign-Up Party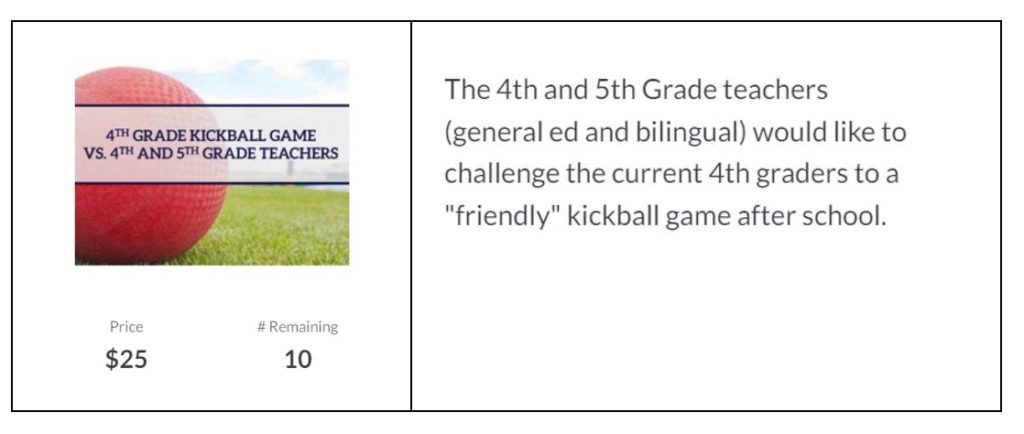 Lunch Line Fast Pass School Fundraiser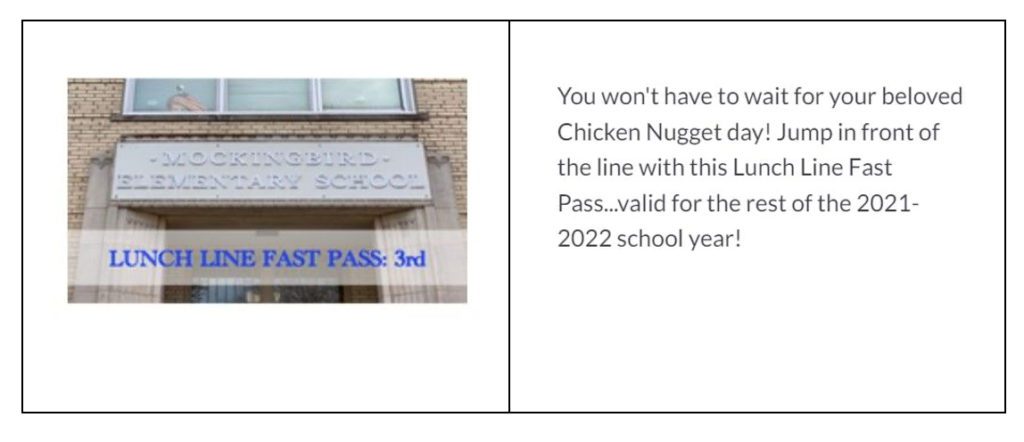 Mother/Son Sports And Sideline Sippin' Sign-Up Party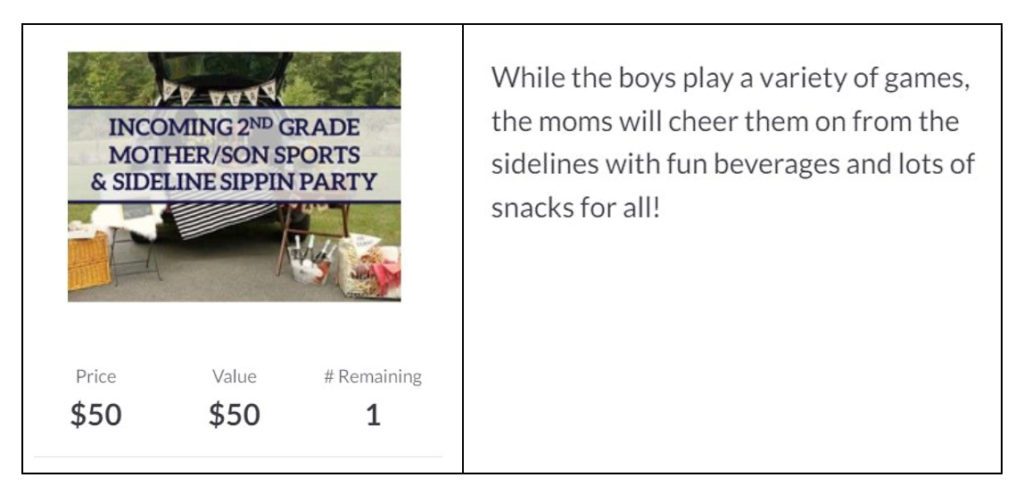 Valentine's Day Sign-Up Party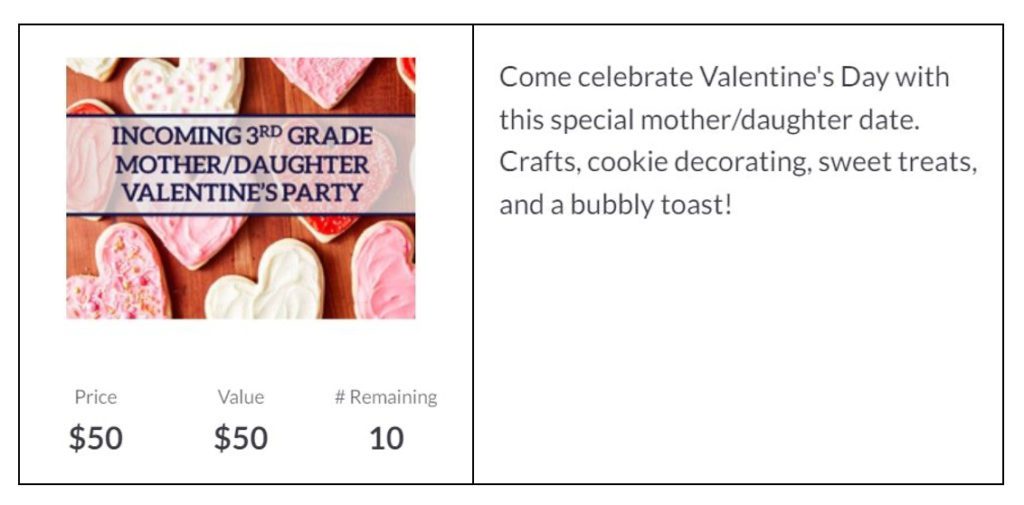 Free Dress Week For Students School Fundraiser
Do your students wear uniforms to school? If so, this is a great item that allows them to wear regular clothes to school instead!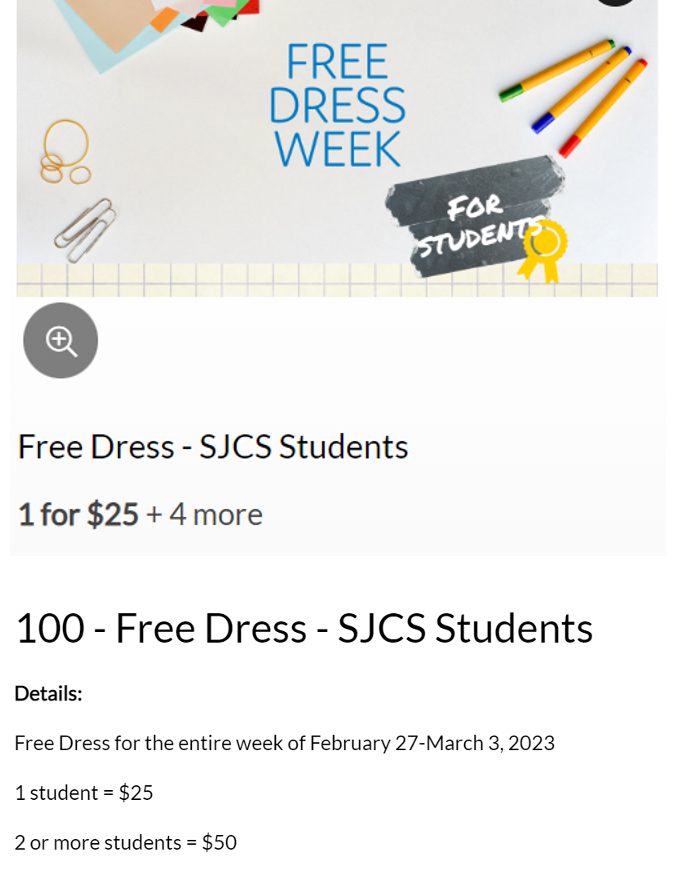 Silent Auction School Fundraisers
You can also create amazing silent auction items that are connected to the school and help raise funds for your mission. These are not sign-up parties, but are biddable silent auction items that will only be awarded to one winner who is the highest bidder. If you host these items on a mobile bidding or online auction platform, you can include all of the parents of the school as well as your alumni and even grandparents and other friends of your families. Encourage your families in the school to share the link to the online auction with all of their friends and family. This way, you receive support from many people outside of your school families.
Kidz Rule the School (Teacher for the Day) Fundraiser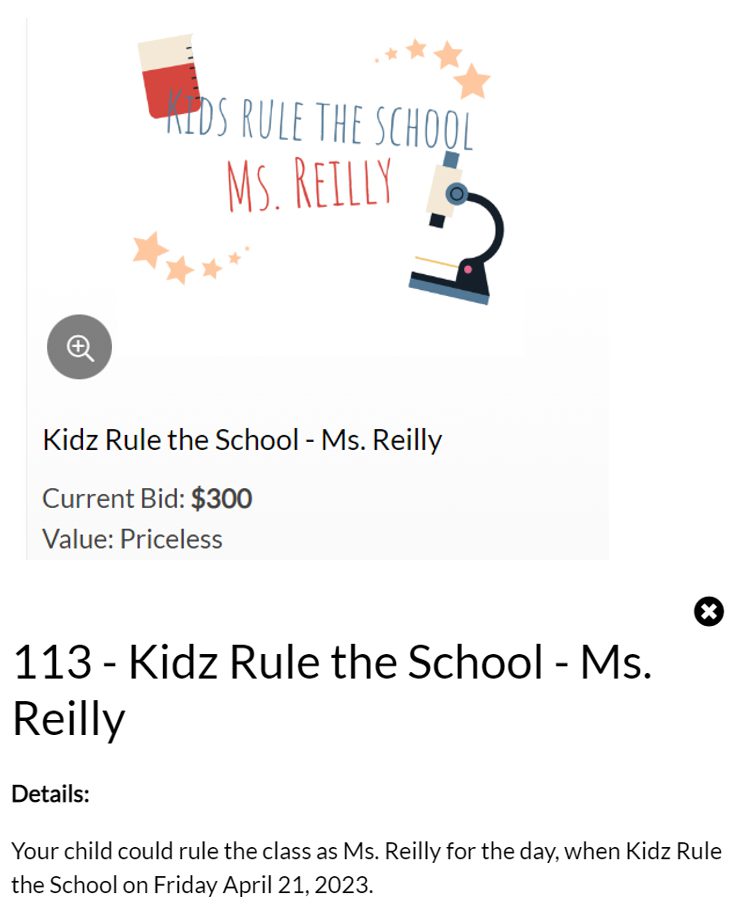 Kidz Rule The School Fundraiser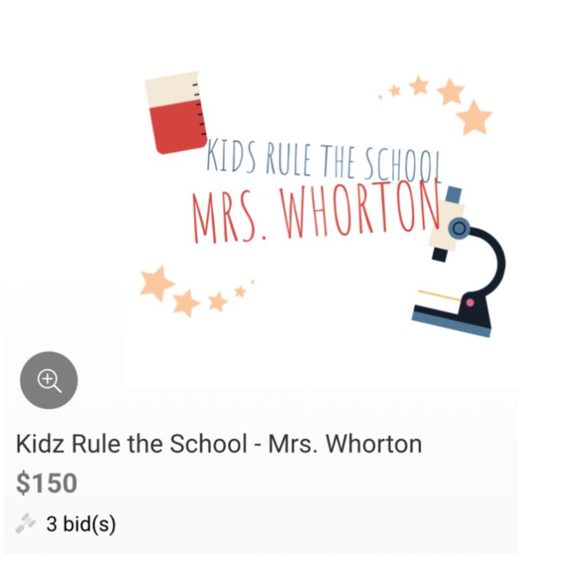 Graduation Front Pew School Fundraiser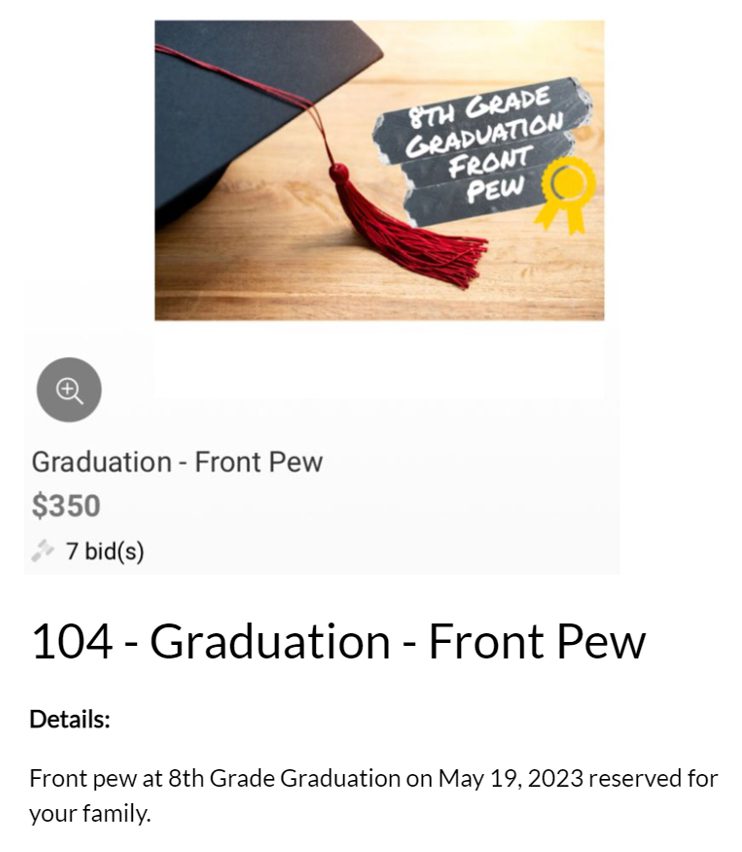 Naming Rights Of School Gym Fundraiser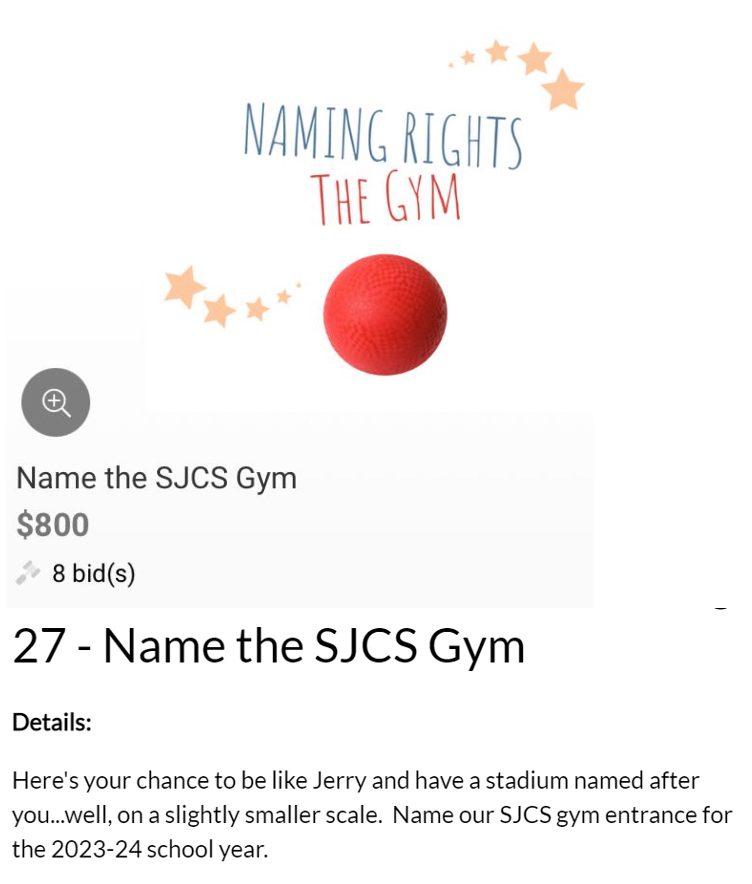 Naming Rights of School Library Fundraiser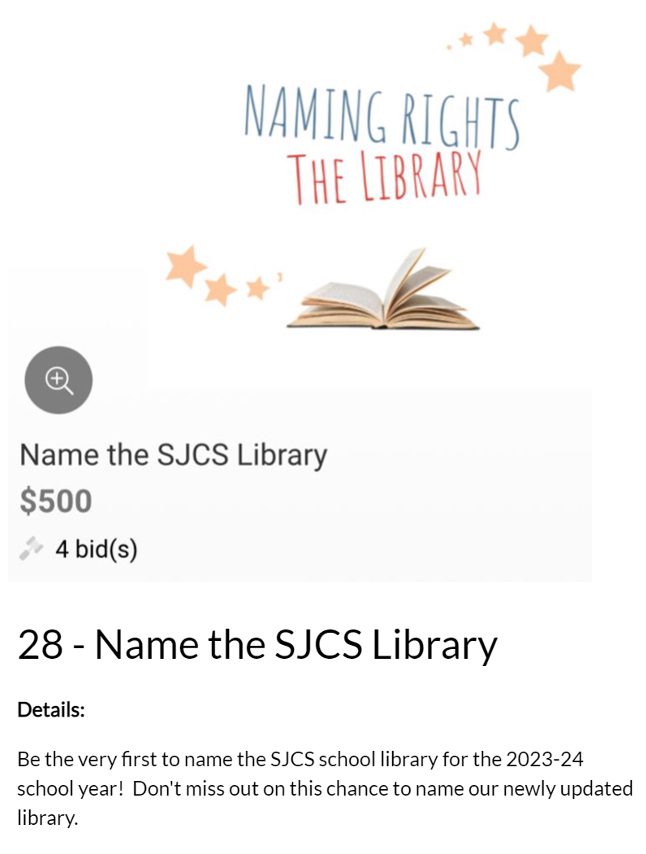 We hope you found these school fundraiser ideas helpful in planning your school fundraisers. Use these ideas to jumpstart your creativity or create your own custom sign-up parties.
If you have questions or need assistance in planning your next school fundraiser, Murad Auctions is here to help. Contact us at 972-238-0249 x 102 or contact us. You can also schedule a free consultation at https://calendly.com/clairemurad. We will be happy to help make your non-profit fundraiser a success.
About Murad Auctions
Murad Auctions offers professional charity auction services to non-profits for successful benefit auction events. Since 2000, Murad Auctions has helped hundreds of non-profits achieve their fundraising goals. Murad Auctions relies on years of experience, crowd-pleasing enthusiasm, and technology to take benefit auctions to the next level.