Try These 8 Wine, Beer, and Specialty Liquor Fundraiser Ideas
Try these 8 wine, beer, and specialty liquor fundraiser ideas at your next fundraiser to help raise more money for your nonprofit.  These creative wine and alcohol fundraiser options will definitely entertain and engage your guests.
Be creative and use one or more of these as extra fundraiser opportunities within your main fundraiser.
No-Risk Wine And Alcohol Experience Auction Package Fundraiser Ideas
Add extravagant wine and alcohol experience packages to your live auction. This is easy to do by using auction consignment packages. They allow nonprofits to add a variety of travel and experience packages at no risk. The organization pays nothing unless the package is sold at the fundraiser.
It's also advantageous for nonprofits to offer these packages because they can be sold multiple times at the event. Wine, champagne, bourbon, and beer connoisseurs are willing to bid top dollar for them because they consider these types of experiences priceless. A Murad Auctions auctioneer sold a Kentucky Bourbon experience package for $15,000 at a recent auction. Watch this exciting and profitable auction here.
Here are some examples of the types of wine and alcohol experience auction packages that are currently available: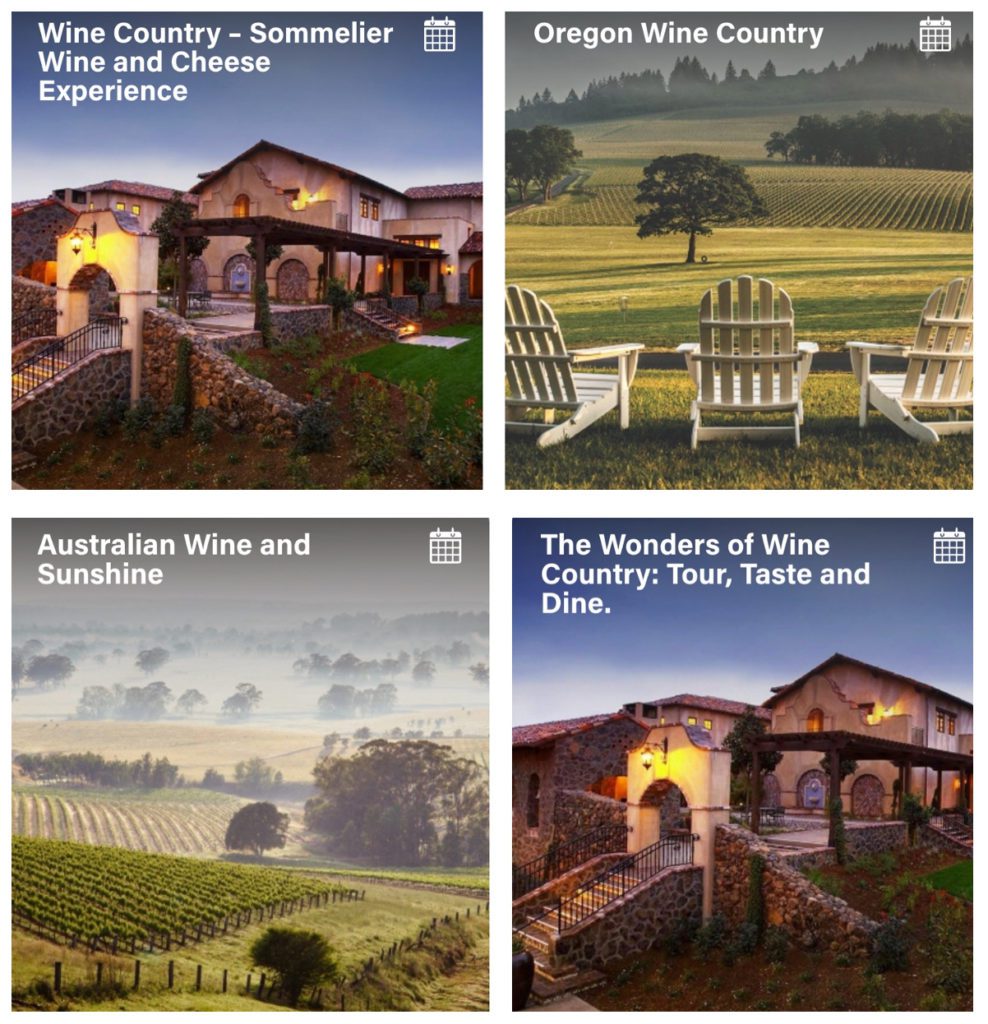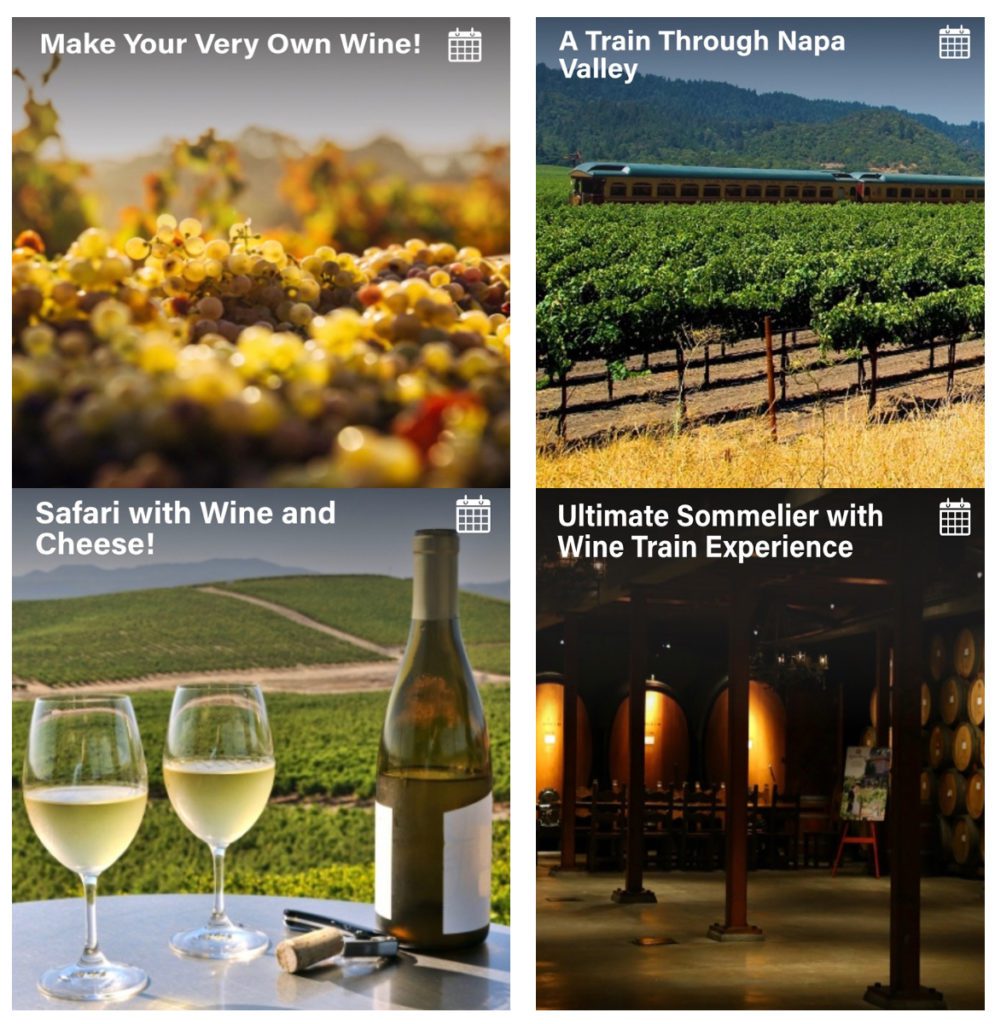 The packages change and new ones are added regularly. To see the current selection, visit our travel packages page and search for wine experiences, beer experiences, bourbon experiences, and champagne experiences.
Horseshoe Toss Wine And Alcohol Fundraiser Ideas
A horseshoe toss for wine or other liquor is perfect for a western theme fundraiser.  Plastic horseshoes are used in this fundraiser. Guests purchase a plastic horseshoe for $25 for a chance to win a bottle of wine or other liquor. They toss the horseshoe at several bottles displayed on a table. They win the bottle that is ringed. Watch our Horseshoe Toss Wine And Liquor Fundraiser video for more details.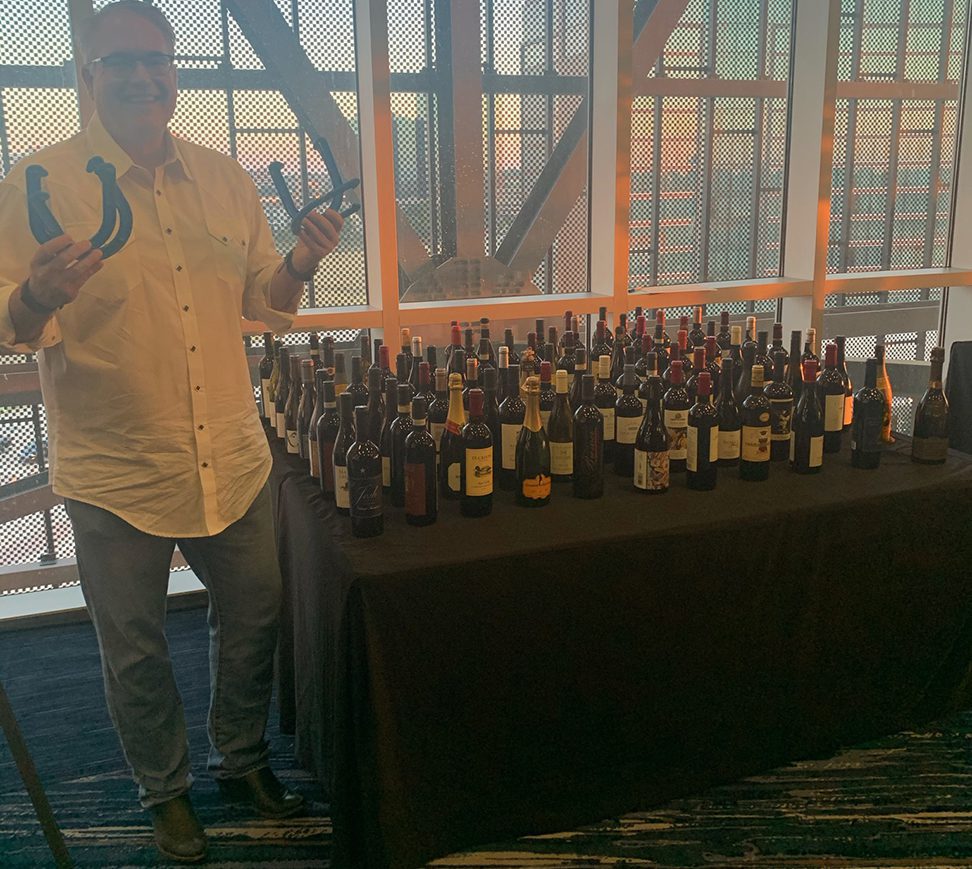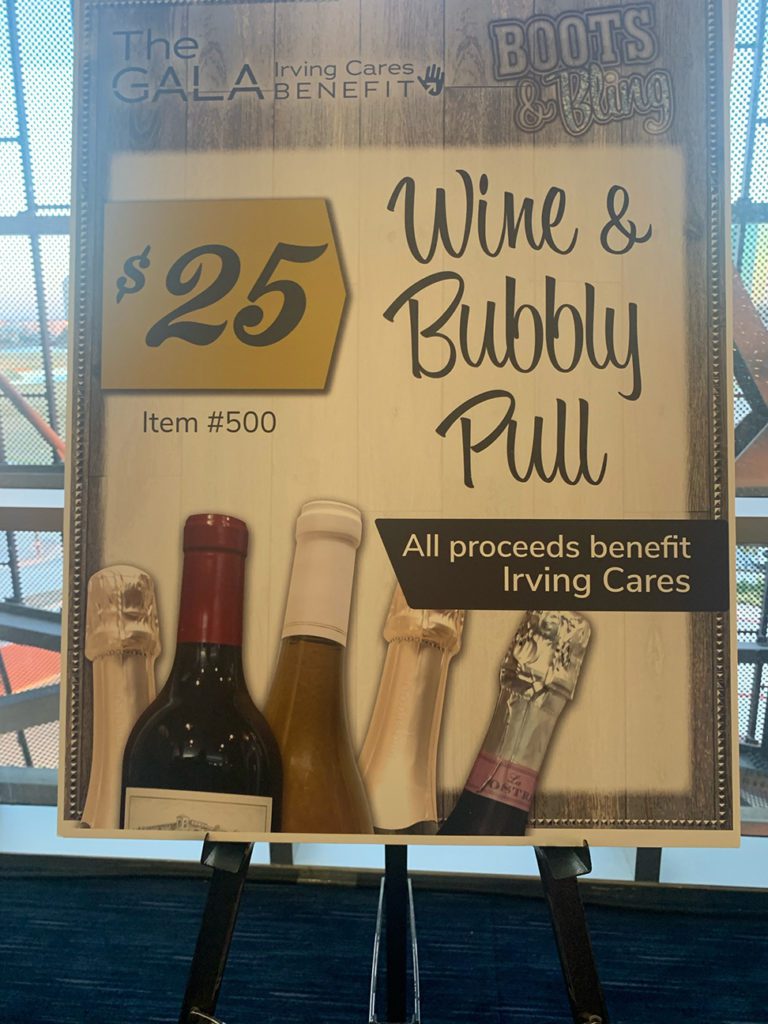 Ring Toss Wine And Alcohol Fundraiser Ideas
Guest at this fundraiser really loved the Fling The Ring wine bottle toss. It's easy to play and generates extra profits for your fundraiser. Acquire numerous quality donated or discounted bottles of wine and/or liquor worth at least $20 from a wine shop, wine connoisseur, or liquor store. Display them nicely on a table. Use tape to create a toss line on the floor. Guests purchase one ring for $10, 3 for $25, or 5 tosses for $50. They toss the rings, and they win the bottle that the ring encircles.
Make sure to display the toss rules. Remind guests that they can't lean across the toss line and their feet can't cross the line when they toss.
Wine Pull Fundraiser–You Could Be On Cloud Wine
Guests love to participate in wine pulls. Even though the games can be set up and played differently, the premise is the same. Guests pay $25 to $30 to buy one or more chances to select bottles of wine displayed on a table.
The wine bottles can be concealed to add mystery and excitement. They can also be named and priced differently. Be creative to generate interest. For more details about wine pull fundraisers see the wine fundraiser resources links below.
You can also create excitement by attaching a coin to the bottom of one bottle and the person who chooses this bottle wins a $100 gift card in addition to their wine! 
Other Wine Fundraiser Resources
There are lots of types of wine pull fundraisers. If you want to see more wine pull ideas, download our e-book.
Here are some of our other resources:
Wine Pull Wine Glass Fundraiser (video)
Six Types of Wine Pull Fundraisers (blog)
The Liquor or Wine Wagon Raffle Fundraiser Idea
Another fun idea is to create a raffle item of wine, vodka, bourbon, scotch, and other fine liquors. Putting all the items in a wagon so the sellers can wheel it around and guests can see the prize firsthand is a fun way to promote the raffle.
You can also create a display in a prominent place near check in, like the picture below.
You can add items to a create buzz. At a recent fundraiser, a non-profit added a fire pit for an extra enticement to sell tickets. They raised over $5000!
This is some of the verbiage they used to promote it: Wow!  Let the good times roll! Win this cooler full of liquor, beer, and wine with mixers PLUS a firepit!!
Wine Lover's Basket Fundraiser Ideas
A wine lover's basket is versatile and creative and will appeal to wine connoisseurs, and anyone who loves to entertain. Create several of them to be used during your fundraiser and as auction items.
Here are some tips to create these baskets:
Make Them Visually Appealing

Place the items in beautifully-assembled baskets that guests will want to keep after the wine is gone.

Make Them Irresistible

Fill the baskets with items that wine lovers will enjoy, such as various types of red, white, and dessert wines.

Include a variety of high-quality, mouthwatering chocolates that pair well with the wines. Consult with a wine shop to find out which chocolates pair well with the wines.

Create Larger, More Profitable Baskets

Use these baskets to combine several small auction item donations to create a larger, more profitable auction package to sell at your event.

Include a gift certificate for a wine tasting in the basket.

Top the basket off with wine glasses, corkscrew, small home décor wine signs, a gift card to a wine shop, wine pairing information and any other items that will make this auction item attract attention.

Be creative and have fun.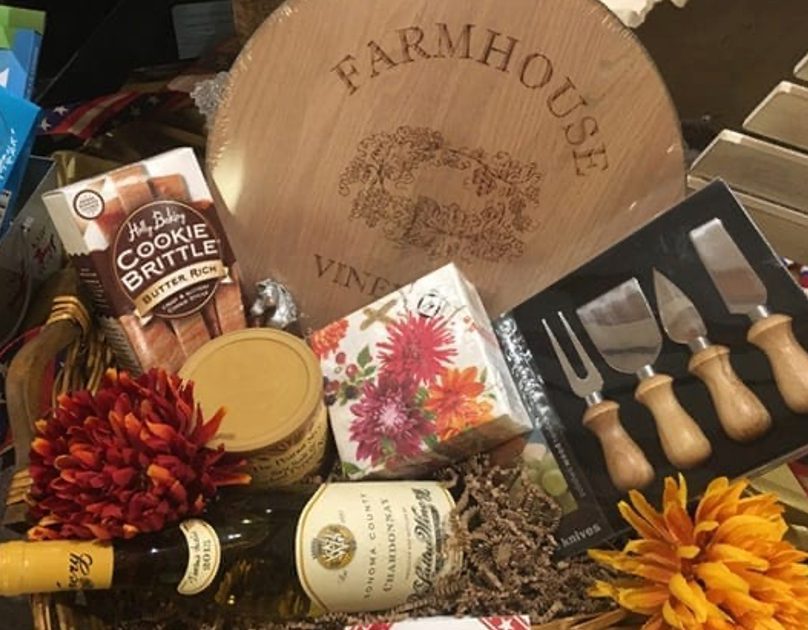 Specialty Liquor Basket Fundraiser Idea
You can also include baskets for beer, champagne, bourbon, vodka, and other fine liquor aficionados. The baskets can be wicker or other types of baskets that guests can reuse. Use the same tips we provided for the wine baskets to make these liquor baskets appealing, irresistible, and more profitable. Here are some examples:
It's also a great idea to include cocktail recipes and ingredients to make the recipes. You can get recipes from our e-book Virtual Happy Hour Fundraiser Toolkit. Download it now.
Here is an example of a recipe to include in the basket:
Specialty Liquor Gift Bag Fundraiser Idea
Specialty liquor gift bags are another wine and liquor fundraiser option. Place one bottle of wine, champagne, bourbon, or other specialty liquor in gift bags. Conceal them with tissue paper to add mystery. One non-profit randomly put whiskey in some bags and wine in some bags. Guests won't know which one they will get, which adds even more excitement. 
You can also put a combination of 2-3 types/brands of one specialty liquor a bag. Just make sure your bags are large and sturdy enough and you have lots of tissue paper to put between the bottles. Mix it up even more and put a combination of 2-3 types of specialty liquors. How about wine and bourbon or champagne and wine? Make the bags even more enticing by adding mixed drink recipes from our e-book. Guests select a bag for a set price. Here's how a non-profit displayed them at a recent fundraiser:
Fundraiser Success Tip
A popular trend for fundraisers is to sell raffle tickets online instead of using paper tickets. Tickets can be sold online before the event. During the event, sellers using iPads, can quickly and easily sell tickets. After ticket sales close, you can draw the winner via an electronic drawing!  You can also make an announcement and text the winners. It is a fast, easy, and inexpensive way to manage your auction. Learn more about our event management software that can help you with this here.
We're Here To Help With Your Fundraiser
If you have questions or need help planning your fundraising event, we're here to help. We offer a free consultation for nonprofits. Just go to: https://calendly.com/clairemurad. We would love to share our fundraiser expertise to help you plan a successful and profitable fundraising event.
You can also contact us by going to our contact page.
About Murad Auctions
Murad Auctions offers professional charity auction services to non-profits for successful benefit auction events. Since 2000, Murad Auctions has helped hundreds of non-profits achieve their fundraising goals. Murad Auctions relies on years of experience, crowd-pleasing enthusiasm, and technology to take benefit auctions to the next level.
If your organization needs advice on your auction event, please reach out to Murad Auctions at 972-238-0249 x 102 or contact us. You can also schedule a free consultation at https://calendly.com/clairemurad. We will be happy to help make your non-profit fundraiser a success.