Butterfly Gift Card Pull Fundraising Idea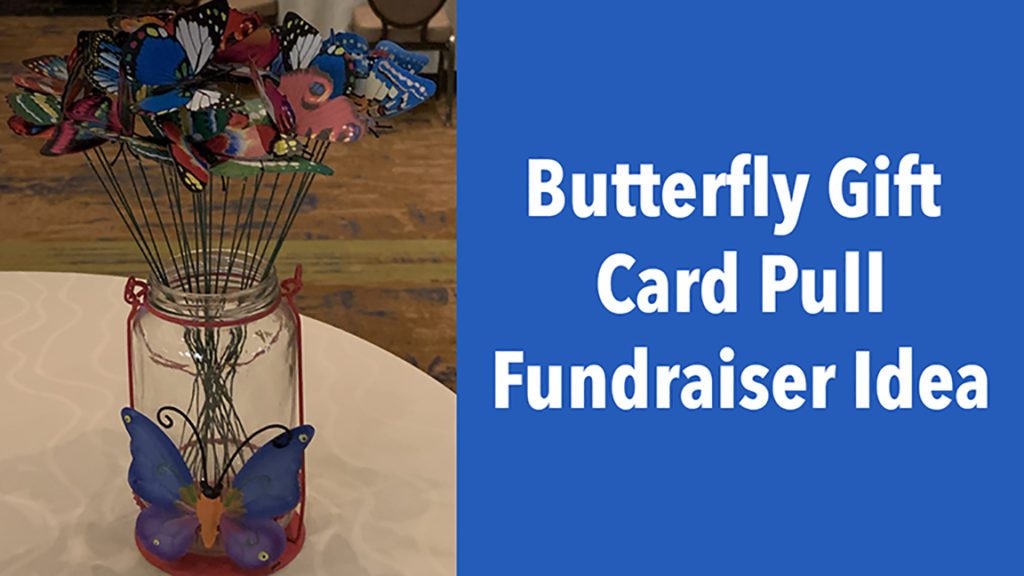 A butterfly gift card pull is a profitable, colorful fundraising idea that works great for a garden party, Mariposa, or nature-themed event. In this fundraiser, guests pay to draw numbered butterflies to win prizes.
How This Fundraising Idea Works
Display a variety of colorful butterflies at a table for guests to choose from. Encourage them to pick more than one. Make sure all your guests must pass by the table before they enter the cocktail area or dining room.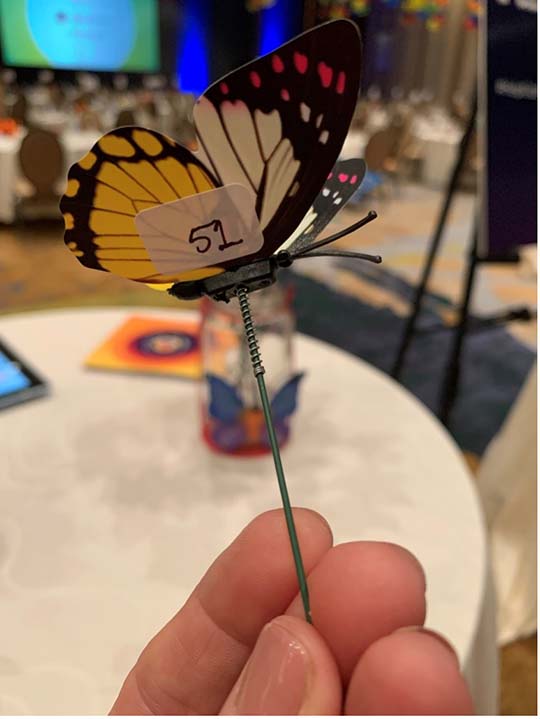 Guests pay $25 to pick a decorative butterfly that has a number under its wing that corresponds to an envelope containing a gift card. The guest receives the gift card in the envelope.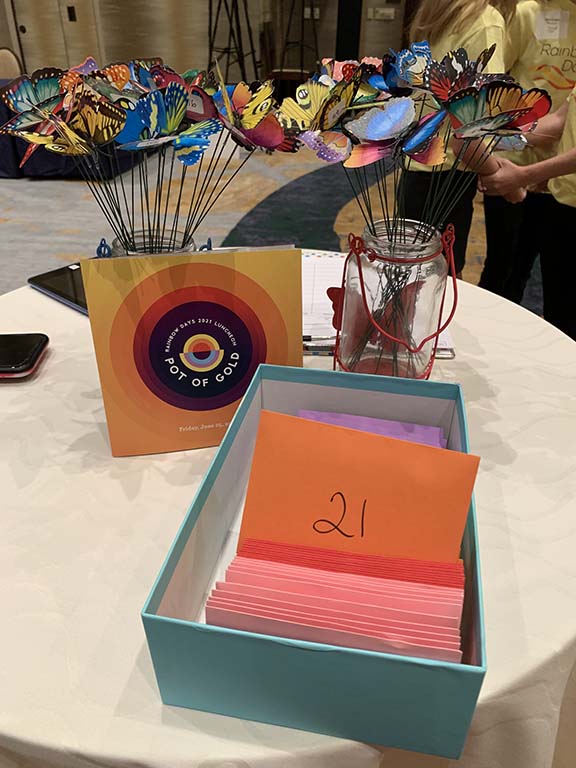 Ask Supporters To Donate Gift Cards For Your Fundraiser
Asks your supporters to donate gift cards for your fundraiser. This is usually a simple task because they love donating to a worthy cause. Remember to list them as supporters of your event in your program or at the table where you are selling the butterflies.
Include a variety of gift cards in a variety of denominations to increase interest and excitement.
Make most of the gift cards worth $25, but also include some envelopes that contain gift cards worth $50 or $100. This gives them a chance to win something worth more than they paid.
Fundraiser Idea Resources
To get more gift card pull ideas and tips or for more information about them, check out our blog.
The content from this blog was taken from our Butterfly Gift Card Pull video. This YouTube video is part of the Murad Minute series of short videos that provide fundraiser tips and theme ideas to help take your fundraiser to the next level. Check out some of these videos:
Chicken Poop Bingo Fundraiser Idea
Wine Pull Wine Glass Fundraiser Idea
Remember to subscribe to our YouTube channel. We add videos weekly. Click the bell icon to get notified when we post new videos.
We are here to help you. We offer a free consultation for nonprofits. Just go to https://calendly.com/clairemurad. We would love to share our fundraiser expertise to help you plan a successful and profitable fundraising event.
You can also contact us by going to our contact page.