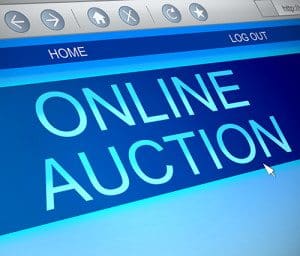 This blog includes a list of successful online auction ideas from some of the online auctions Murad Auctions has managed.  An online auction is a great way to boost your fundraiser's income. Online auctions can also simplify your fundraising efforts because they allow you to reduce the number of auction items you are selling the night of the event.
Online Auction Ideas
Hold the online auction in the fall before the holidays because your patrons will likely be shopping for gifts. So, they may as well shop with you!
Use an online auction to sell items that have a hard retail value.  When we did this for a school auction several years ago, these items all sold for full value or higher through a Buy Now feature. This feature sets a buy now price at 150% of retail value and allows patrons to purchase items outright without having to bid against other people.  You make more money and they get the items they want without the bidding war!
Include all gift certificates for services, restaurants, etc. in the online auction
For school auctions, include the teacher parties and class projects in the online auction.  They are typically a huge success, especially if you send the auction link out to all of the school families, as well as the grandparents and alumni of the school.
Offer a prize for the person who sends the auction link to the most people.  In a previous online auction, the winner sent it to her entire address book and the nonprofit raised a significant amount from her friends and family.
Schools can create an Angel Network that is specifically for the grandparents of the students.  They typically bid significantly and may even donate items to the auction.  They usually have the expendable income and the time to do so.  Think about it.  Grandparents love their little grandbabies and want to support them!
In one online auction, a grandmother in Florida and one in Arizona were vying for the First Grade Teacher Party.  In past years, this party had sold for about $200.  That year, because we got grandparents involved, it sold for $1250!  This also happened with a custom letter jacket and another teacher party.
If you have questions or want more information about setting up an online auction, click here to contact us or call us at 972-238.0249.
About Murad Auctions
As professional charity auctioneers, Murad Auctions organizes and manages successful, profitable fundraising auctions for non-profit organizations in Dallas, Fort Worth and other cities across the U.S. We use our expertise, knowledge of the auction industry, new and creative fundraising ideas, and our effective and efficient procedures to host auctions that are so effective they often break records and exceed goals. We offer a variety of auction services to help make charity fundraisers successful, including live auctions, bid spotters, auction consulting, registration services, silent auction set up, auction solicitation services, and professional event planning.