Live Auction Ideas For Raffles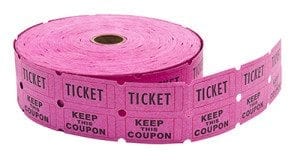 Incorporating innovative live auction ideas such as a Live Auction Steal Raffle or a Treasure Chest Game can add a new twist to your fundraiser and help generate more interest and increase funds raised.
Live Auction Steal
A Live Auction Steal is a great way to modify a raffle and add interest.  Sell raffle tickets before and during your event.  The winner of the raffle gets to choose one of the live auction items as their prize.  It works really well if the live auction item can be sold more than once, so no revenue is lost at all!  If you have items that are donated, you can ask the donor if the item can be sold more than once if their item is chosen.  If they cannot donate the item again, ask them what they would want to be paid for the item and decide if it makes sense.  If you use one of our live auction trips or experiences, it is easy to use one as the Live Auction Steal prize and then sell another one in the live auction
Treasure Chest Game Or Split The Pot Raffle
Another idea is to create interest with a Treasure Chest game or Split the Pot Raffle.  To play, guests buy keys to a treasure chest.  After all keys have been sold, ask guests to test their keys in the lock of the treasure chest. The person with the key that opens the treasure chest is the winner, and gets to split the total amount of funds raised by selling the keys. This can also be done by selling raffle tickets or Big Spender buttons that flash and each person who buys in can wear the button.  This encourages others to buy in as well.   Names can be drawn from a pot or for more excitement, you can do a reverse raffle draw down of the names, so the guests can see who the winners are on the large screens in the ballroom.
If you sold 20,000 worth of keys or tickets, your winner will win $10,000 and your organization gets $10,000.  We have seen many winners at the events managed by Murad Auctions give the entire pot back to the non-profit organization as a donation, which really sweetens the pot!
About Murad Auctions
As professional charity auctioneers, Murad Auctions organizes and manages successful, profitable fundraising auctions for non-profit organizations in Dallas, Fort Worth and other cities across the U.S. We use our expertise, knowledge of the auction industry, new and creative fundraising ideas, and our effective and efficient procedures to host auctions that are so effective they often break records and exceed goals. We offer a variety of auction services to help make charity fundraisers successful, including live auctions, bid spotters, auction consulting, registration services, silent auction set up, auction solicitation services, and professional event planning.