Sign Up Parties For Kids Are Fun and Creative School Fundraisers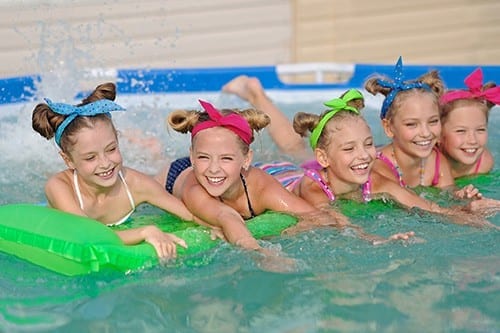 Sign up parties for kids school fundraisers give you the opportunity to host parties that focus on a variety of interests, hobbies, themes and activities that will appeal to kids. Hosting several of these school fundraisers throughout the year can help increase the revenue generated for your school.
Parents, restaurants or kid-oriented venues host parties and a limited number of tickets are sold for the event. Depending on the activities planned, they typically cost $25 to $50 per child and are usually held on a Friday or Saturday. Use a calendar listing all the parties, dates, times, locations and prices to promote the fundraisers.  Offering the sign up parties online prior to your event or mobile bidding during your event makes it possible to include alumni, and grandparents in the bidding.  Make sure you take advantage of the opportunity to solicit sponsors from event venues and restaurants that participate in the parties.
Skate Into Summer
Have your young one skating toward the solstice joining friends grades K-5 on the big ice. One hour of food and drinks followed by an hour on the ice. Skate rental included. We'll have them chillin' before the last few days of school this year. It's a cool start to the summer! Suggested price: $20 per child
Goldfish Splash Bash
Play fun games in a warm pool with your friends! Enjoy pizza and cupcakes poolside after the swim. This is a kids-only swim party for children comfortable in a pool 48-inches deep without parents. Life jackets are available. Parents can stay or drop off kids. Goldfish lifeguards (one per every 10 kids) will be on duty and parents will chaperone. Suggested price: $30 per child.
Sports Extravaganza at (Insert Location)
Join us for an indoor sporting extravaganza in the middle of winter on the fields at (Insert Location) Younger boys and girls will step up to the plate, make a goal, dunk a basket, or jump around in the bouncy house. Older boys and girls will have access to the batting cages, lacrosse, and any other sport they want to play. Snacks will be provided. This is a drop-off party for grades 2 – 6. K – 1 students must have a parent in attendance. Let's play ball! Suggested price: $30 per child.
Pie the Priest, Pastor or Principal
Your child gets to be the center of attention at the next pep rally or assembly as you pie the Priest, Pastor or Principal of the school in front of the whole student body! Hear the kids roar! Make this a silent auction item with a Priceless value to allow the bidding to raise as much as possible.
Let the Games Begin!
Mom and Son Nerf war. 20 boys and their moms get to participate in the Nerf Gun War of the Century! Nerf Guns, amo and lunch will be provided at (insert location) on (enter date and time). $20 each.
Messy War
Come join the fun and have a messy war for 20 (designate boys or girls and the age or grade) Shaving cream, slime, and water balloons will be provided for the war.  You can substitute this for snow balls provided by a local Bahama Bucks or shaved ice company, confetti eggs, silly string or nerf guns!  Choose your weapon and let the fun begin! $25 per participant.
In our next blog, we will share ideas for family-oriented school fundraiser parties.  To get ideas and details about sign up parties for adults, read our last blog.
 About Murad Auctions
Murad Auctions offers professional charity auction services to non-profits for successful benefit auction events. Since 2000, Murad Auctions has helped hundreds of non-profits achieve their fundraising goals. Murad Auctions relies on expertise, crowd-pleasing enthusiasm and technology to take benefit auctions to the next level. If your organization needs advice on your auction event, please contact Murad Auctions at 972-238-0249 x 102. We will be happy to help make your non-profit fundraiser a success.