Six Basket Fundraiser Ideas
Baskets are great fundraising idea because there are so many types of baskets you can offer. This blog will focus on six themed baskets used at recent fundraisers held by Murad Auctions' clients.
A creative note: decorative boxes, buckets or coolers can be used instead of baskets.
Lego Basket
Let's start with basket ideas for a school fundraiser. Try creating a Lego basket. One of our clients filled baskets with Legos based on grade levels and age ranges. They named the baskets and attached tags that listed the age ranges and grade levels.
Lemonade Stand Basket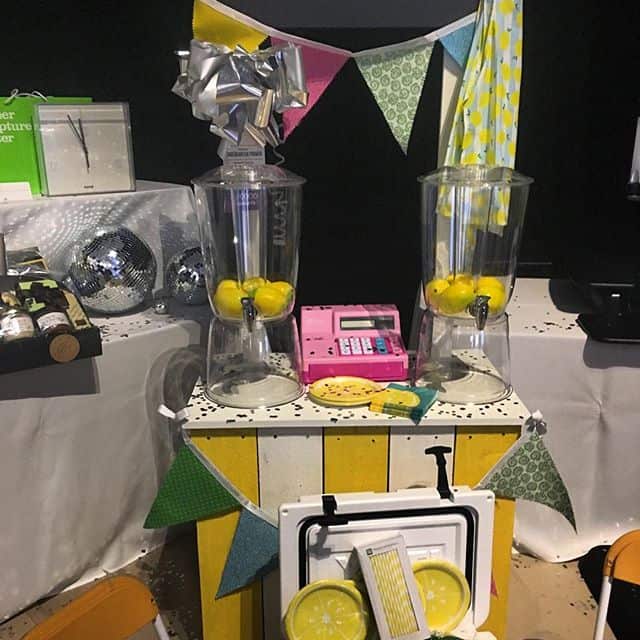 A lemonade stand basket is another unique idea for a school fundraiser. Instead of putting the items in a basket, use a cooler. Fill it with plates, napkins, cups, straws, drink dispensers and snacks that go well with this theme. To top it off, add a cash register to provide everything kids will need to have a successful and fun lemonade stand business. Parents will want this great item for their kids because it's a way to teach them about business and it's a great photo opportunity to capture treasured memories.
Girls Night Out Basket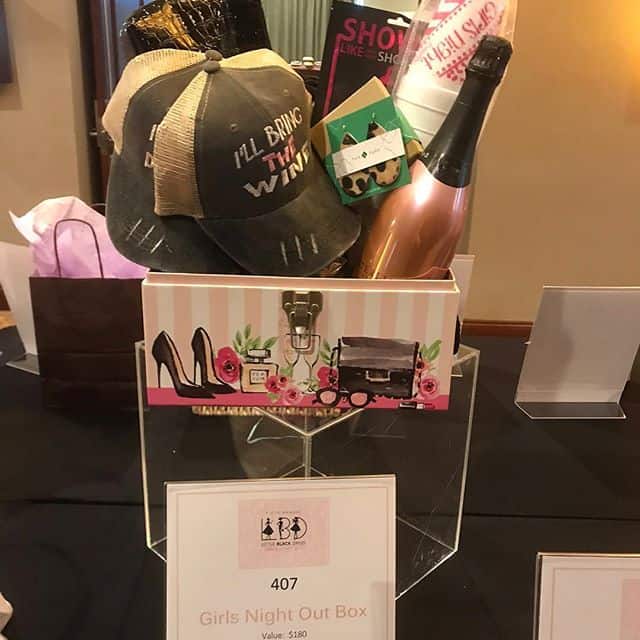 Girls Night Out (GNO) is another basket option for your fundraiser. Fill a basket with a variety of items that would be perfect for a GNO, such as the items shown in the basket above. To make the basket more appealing, use a decorative box that the recipient can use later to store items.
Girls Night In Basket
Put a twist on GNO and offer a Girls Night In (GNI) basket. Fill the basket with items that can be used for a great GNI, such as DVDs, popcorn, other snacks, soft drinks, craft beer and wine for a fun movie night. Another GNI idea is to fill a basket with things that can be used to have a night of relaxation or pampering, such as slippers, robe, and spa items like scrubs, bubble bath, facial masks, fine chocolate, etc.
What's For Dinner? Basket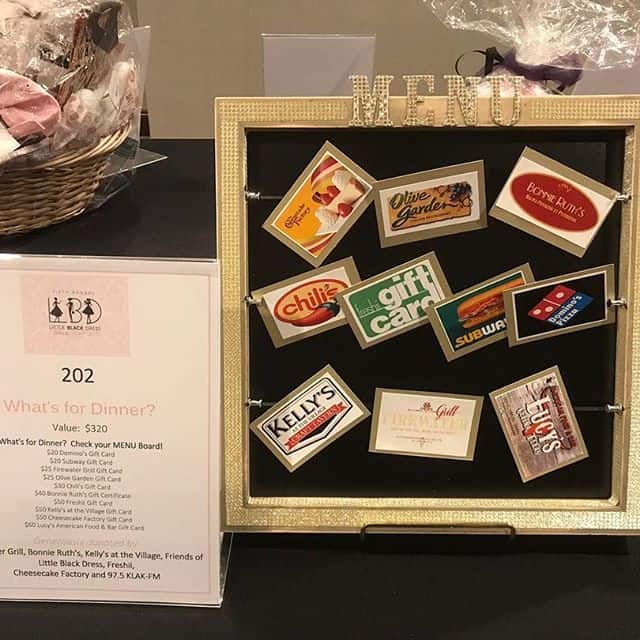 Make it easy for supporters to answer the common family question: What's For Dinner? Offer a What's For Dinner basket filled with a wide array of restaurant gift cards. One of our clients used a photo frame as a menu board. The frame displayed photos or gift card holders of all the gift cards included in the basket. Donors were able to quickly determine what cards were in the basket. This was a great idea because it can be difficult to display all the gift cards where they are easily visible in the basket.
Movie Night Basket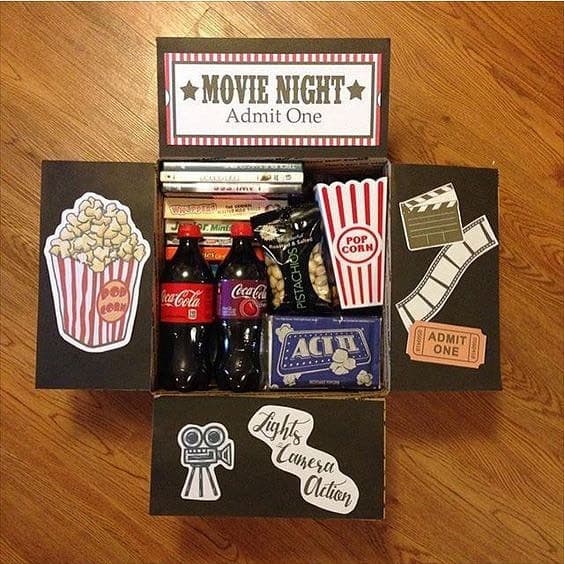 A movie night basket is another idea to include in your fundraiser. To make one, fill a basket or box with popular movie night items like DVDs, popcorn, movie candy, other snacks, soft drinks, popcorn boxes, etc. Decorate the box in a movie theme.
Basket Fundraiser Tips
The following are things to remember when planning a basket fundraiser:
Display a list of basket contents, so guests know what's in the basket
List value of items
Display the names of your baskets
Include list of donors who provided items for baskets
Try to make as many basket items as possible visible
For more great basket fundraiser ideas, read our blogs:
Themed Baskets Are Great Silent Auction Ideas
Use your imagination and have fun creating your baskets. Contact us if you have questions or need assistance planning your fundraiser.
About Murad Auctions
Murad Auctions offers professional charity auction services to non-profits for successful benefit auction events. Since 2000, Murad Auctions has helped hundreds of non-profits achieve their fundraising goals. Murad Auctions relies on years of experience, crowd-pleasing enthusiasm and technology to take benefit auctions to the next level. If your organization needs advice on your auction event, please reach out to Murad Auctions at 972-238-0249 x 102 or contact us. We will be happy to help make your non-profit fundraiser a success.