How To Promote A Virtual Fundraiser Using Your Event Website
Your event website is an important part of coordinating and promoting a virtual fundraiser. It should be one of the first things you create to effectively communicate with supporters and to spread the word about your virtual fundraiser. The website serves as the central location for your all event communications. Your website is your venue for your virtual event.
Use Event Management Software on Your Virtual Fundraiser Event Website
Utilize event management software that allows you to create an event website. We call this website your Giving Center. Murad Auctions' event management software includes a Giving Center, ticketing and registration center, a home for your silent auction, live auction, donations, and a place to showcase sponsors and send email and text messages to your guests. From here, guests can easily register for your event or buy tickets, bid in the silent auction, preview live auction items, and navigate to your virtual event.
Your giving center should communicate the plans for your virtual event. From here you can showcase your timeline, give information on how to join the virtual event, and even give instructions for bidding This should be the central hub of all communications with your supporters. It should reflect your theme and attract the attention of potential donors. Imbed videos to explain the plans for your event or to communicate your mission. Make your site fun and entertaining. Be sure and include social media share buttons on your site to make it easy to spread the word about your event.
The following are some Giving Center sites from some of our recent events: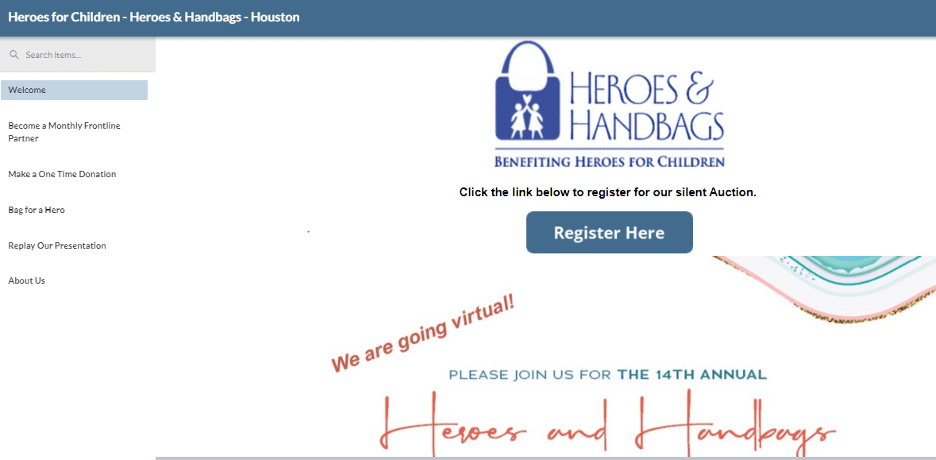 Here is a link to the site above.
The following are more examples.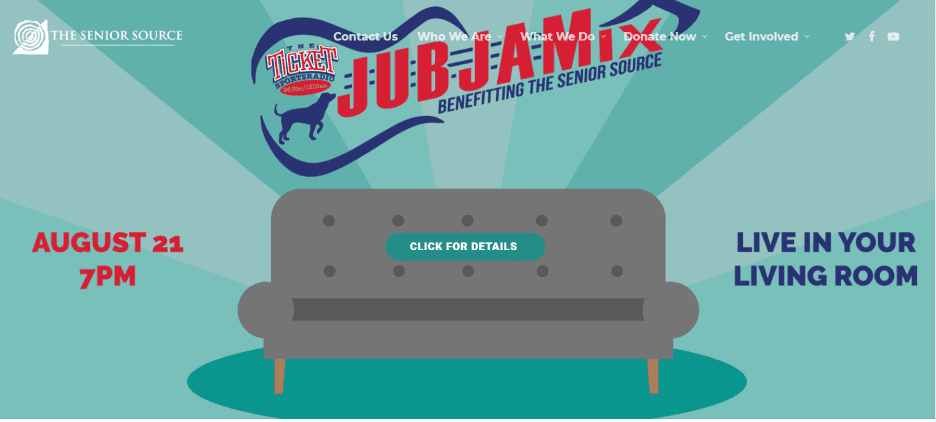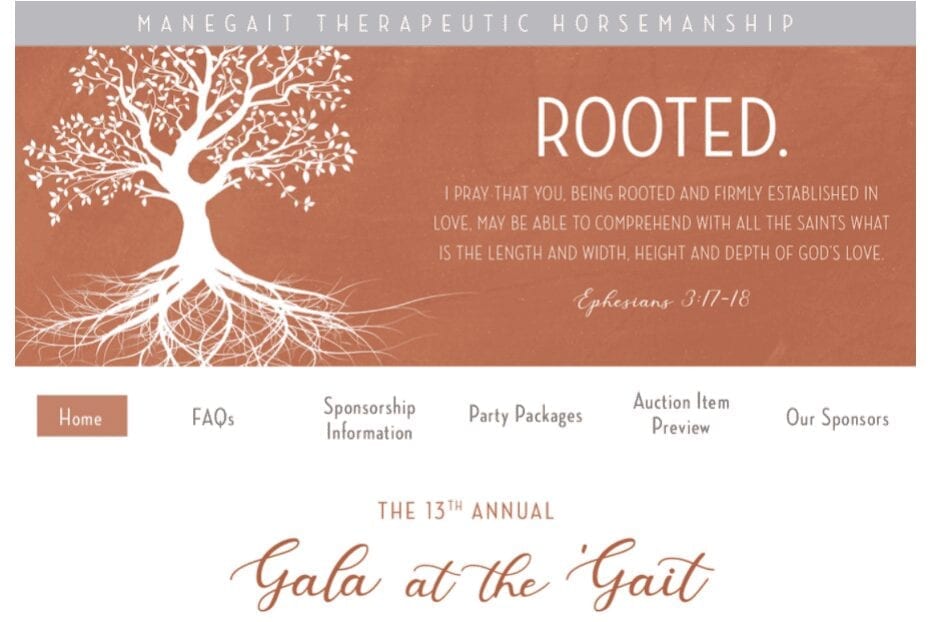 Set Up A Registration Section For Your Virtual Fundraiser Event Website
Having a registration section on your Giving Center gives you the ability to sell sponsorships, "pay per view", and tickets to your event. Some clients sell tickets just like they would for an in-person event, and some ask guests to register and then suggest they donate to cover the cost of the event. Some clients allow guests to watch the event for free in hopes they will bid and donate during the virtual event.
You can sell tickets that include food and beverages and party favors like one of our clients recently did for their fundraising event. They held a Derby event and sold Derby in a Box packages as shown below: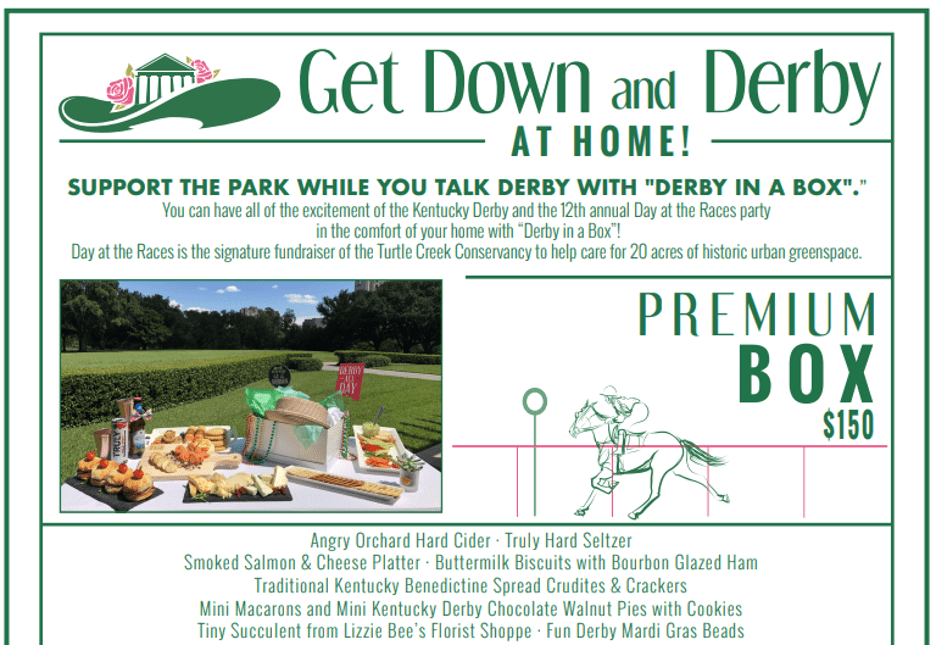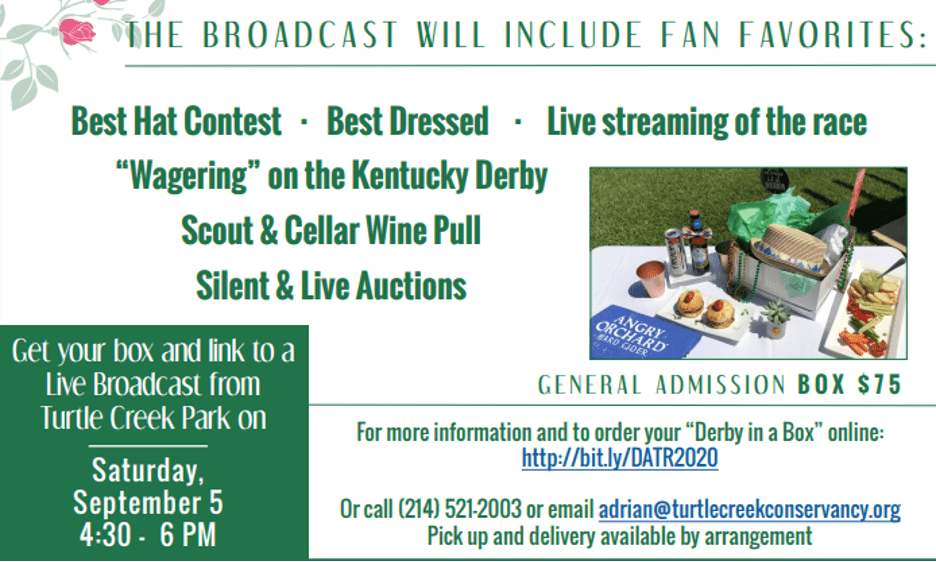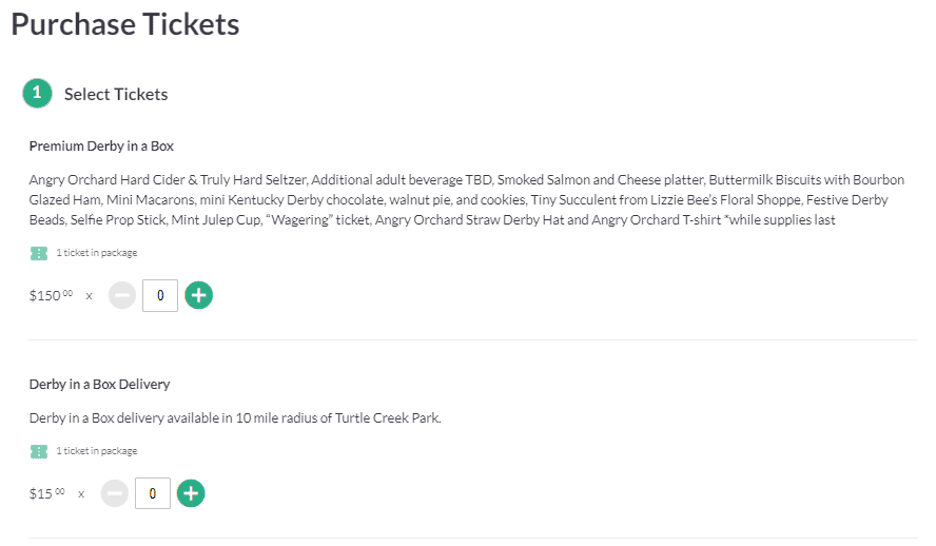 Be Creative And Make Interactions With Supporters Fun On Your Virtual Fundraiser Event Website
This is a new platform for people, so give them all the details about how to join the event, how to bid and how to share the information with their friends. Make it fun!
Below is an example of a nonprofit that created a Virtual Party Toolkit. They asked supporters to dress up and share their pictures. They also gave them a specialty drink recipe to prepare and encouraged them to "bust a move" at home.
Below is information regarding their Virtual Party Toolkit fundraiser. Use the information as a basis for a similar fundraiser for your non-profit or use it to jumpstart your creativity.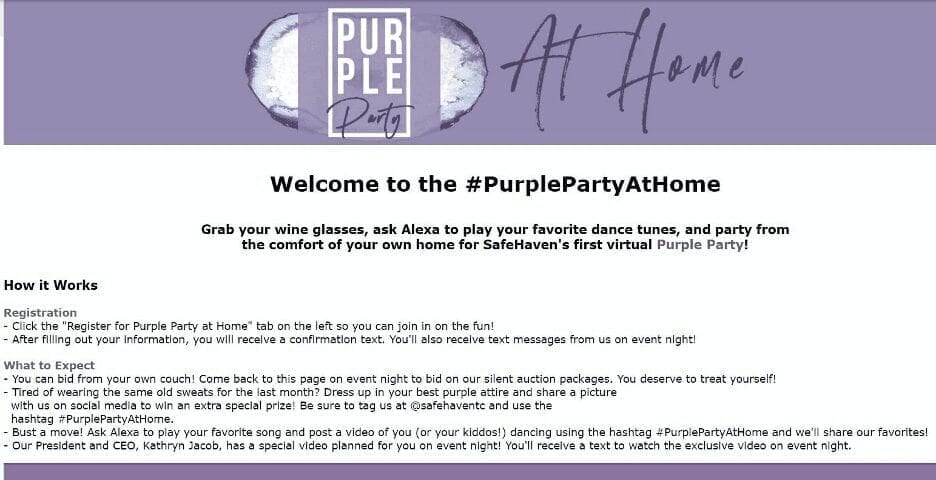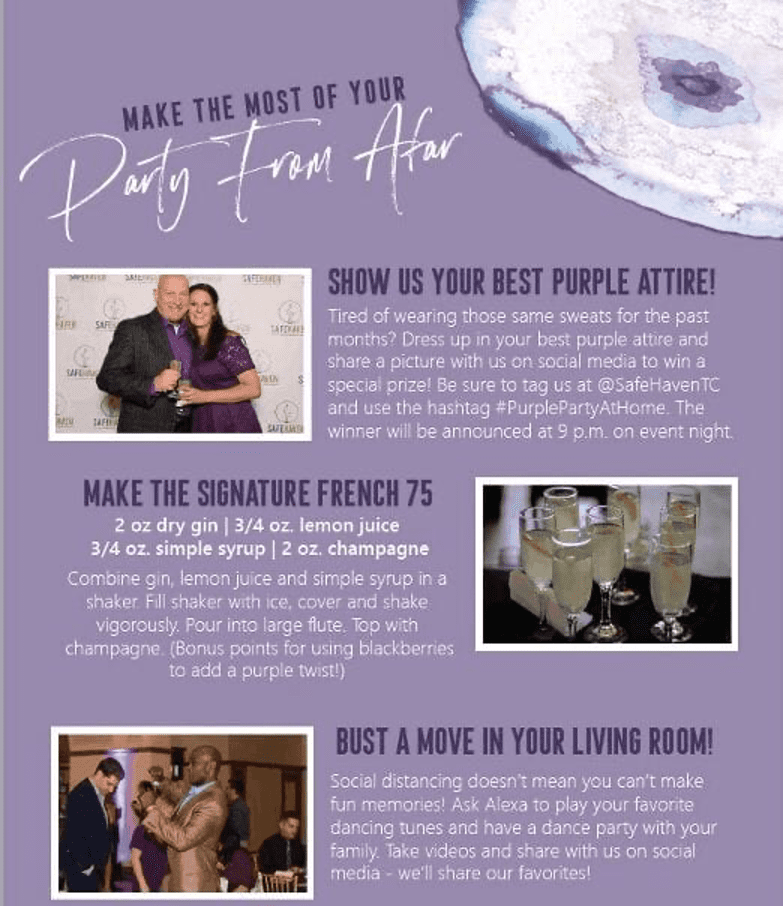 This blog is the first in an upcoming series that will outline a variety of ways to coordinate and promote a virtual fundraiser. Future topics will focus on how to effectively use social media, virtual invitations, a digital program, video, text messages and a marketing calendar when planning your virtual fundraising event.
Please contact us as you are planning your fundraising events. We are happy to provide a free consultation to share more ideas with you.
About Murad Auctions
Murad Auctions offers professional charity auction services to non-profits for successful benefit auction events. Since 2000, Murad Auctions has helped hundreds of non-profits achieve their fundraising goals. Murad Auctions relies on years of experience, crowd-pleasing enthusiasm and technology to take benefit auctions to the next level. If your organization needs advice on your auction event, please reach out to Murad Auctions at 972-238-0249 x 102 or contact us. We will be happy to help make your non-profit fundraiser a success.