Try This Type Of Wine Pull Fundraiser At Your Next Event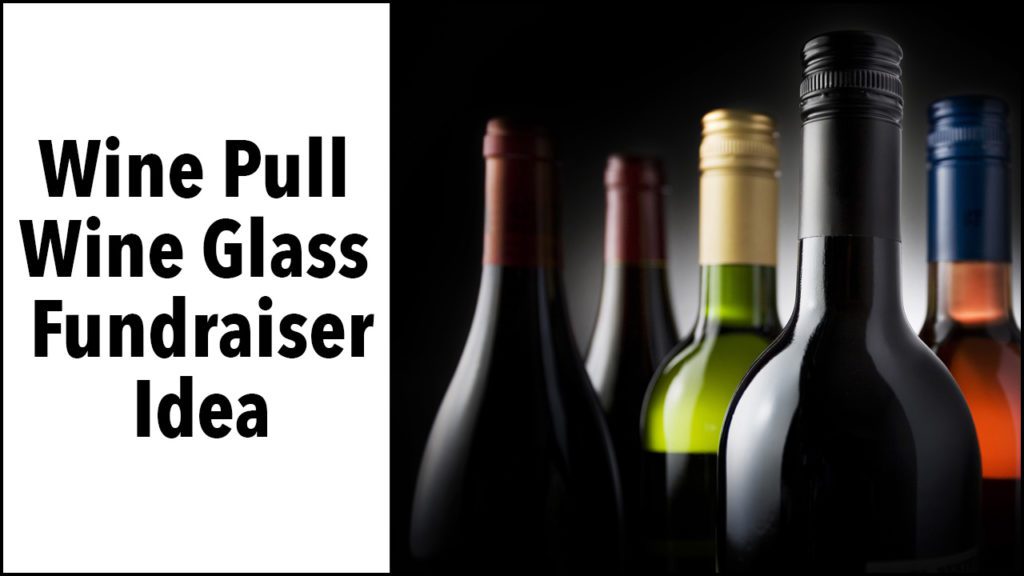 A wine pull wine glass fundraiser is a super popular variation of a wine pull fundraiser. This wine pull will definitely get lots of attention from guests at your next fundraising event. This blog provides details to help you plan this type of fundraiser.
A wine pull is a drawing for wine at a fundraising event. For a 300-500 person event, you can offer up to 150 bottles of wine.
Steps To Plan A Wine Pull Wine Glass Fundraiser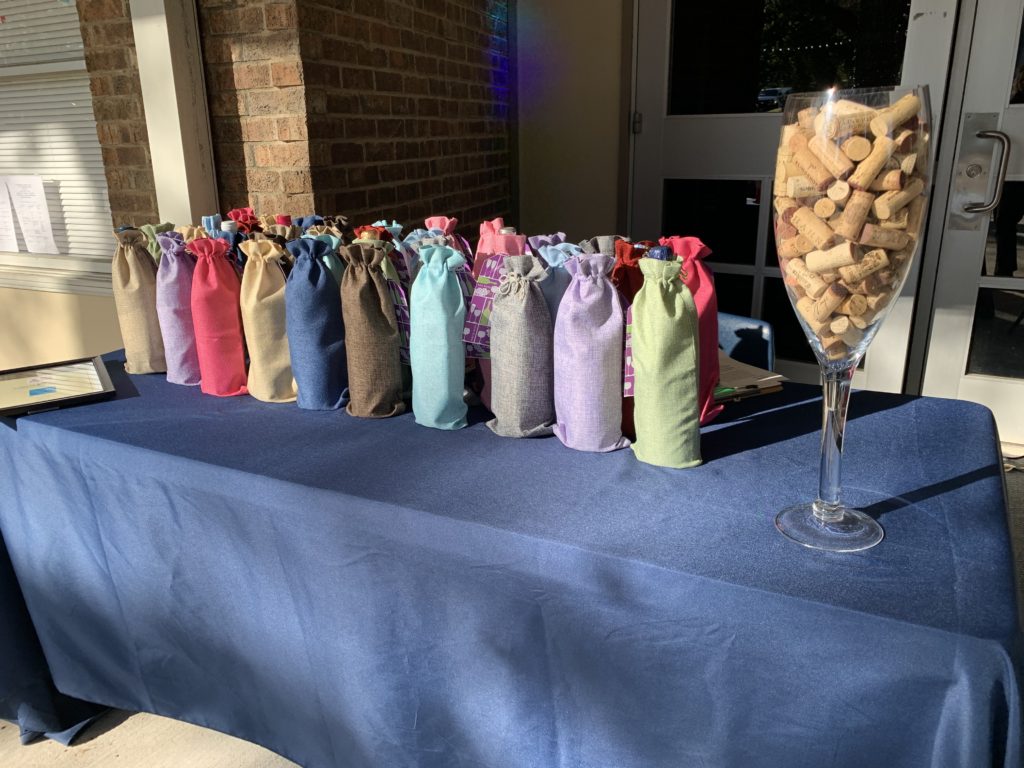 One of our clients recently had a wine pull wine glass fundraiser that was so successful they sold all their bottles of wine before dinner and the program started.
Here are the steps for planning this type of fundraiser:
Offer a variety of bottles of wine at your fundraiser. The price range of the bottles can be valued minimally at $15-$25 a bottle to expensive.
Write numbers or attach numbered tags on each bottle of wine.
Make a creative display for your fundraiser. Use the photo above from a client's fundraiser as inspiration.
Wrap bottles of wine in colorful bags or decorate according to your theme to attract attention.
Purchase wine corks or ask your committee to begin saving their corks a few months before the event.
Write a number on each cork that corresponds to a bottle of wine.
Place the corks in a huge wine glass near your display. Here is a link to purchase a 20-inch-tall wine glass
Ask guests to choose (pull) corks for $25 each.
Guests win the bottle of wine that has the number that matches the cork they selected.
More Resources To Help Plan These Popular Fundraisers
There are numerous types of wine pull fundraisers. To get more information about these fundraisers and see examples of other variations, check out these blogs and videos:
How to Set Your Event Apart and Hold a Successful Wine Pull
Different Ways to Use a Wine Pull as a Fundraiser
How to Use Playing Cards or a Spinning Wheel in a Wine Pull Fundraiser
Six Types of Wine Pull Fundraisers
How To Host A Successful Wine Pull Fundraiser—Video
HowToGetWineDonatedForWinePullFundraiser—Video
Our Ultimate Guide To Wine Pull Fundraisers e-book is another great resource for getting ideas and planning this type of fundraiser. You can download it here.
You can also find more helpful fundraising tips and ideas on the Murad Auctions blog.
This blog content is from the Murad Minute, a series of short videos that provide fundraiser ideas, themes, and tips to help take your fundraiser to the next level. Check out these videos on our YouTube channel.
If you have questions about these popular fundraisers or need help planning this type of event, contact us. You can also schedule a free consultation here.