Fundraiser Games Provide Extra Income And Sizzle To Your Fundraiser
Including supplemental fundraiser games increase fundraiser profits by providing extra sources of income to go along with your live and silent auctions proceeds. These extra games make your event snap, crackle, and pop, especially if they complement your fundraiser theme.
Let's explore some popular, creative fundraising game ideas.
Mystery Box And Grab Bag Fundraiser Games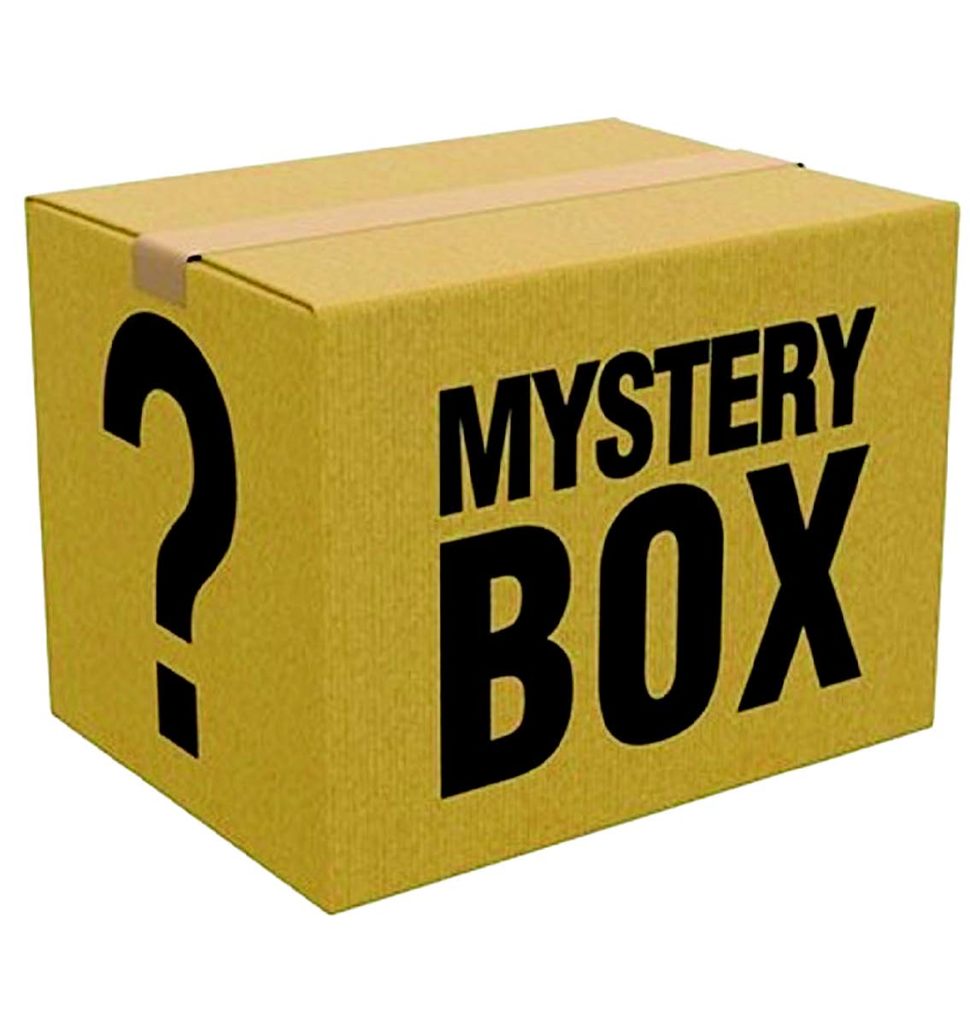 Mystery boxes and grab bags always capture guests' attention. They give you the opportunity to reduce clutter at your silent auction tables and garner higher prices for these items.
Here's how they're played:
Insert a restaurant gift card or other items in grab bags or mystery boxes.
Place the boxes/bags on tables near the registration area, so guests will pass them before entering the main event area.
Sell each box/bag for the same price, such at $25 or $50.
Make sure some boxes/bags contain items worth more than the price paid, to increase excitement.
Guests provide their bid number in exchange for a mystery box/grab bag
Check out Murad Auction's Mystery Box fundraiser video and the Mystery Box Fundraiser blog.
Jewelry Mystery Box Or Grab Bag Fundraiser Games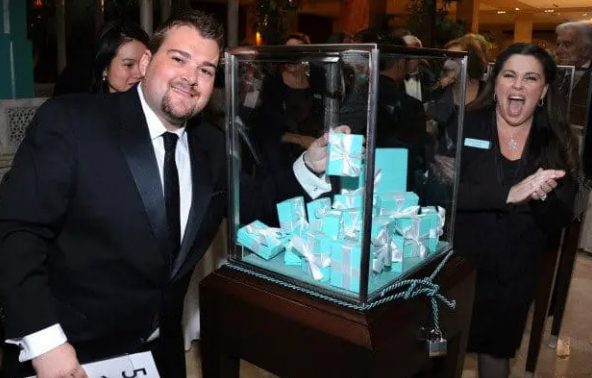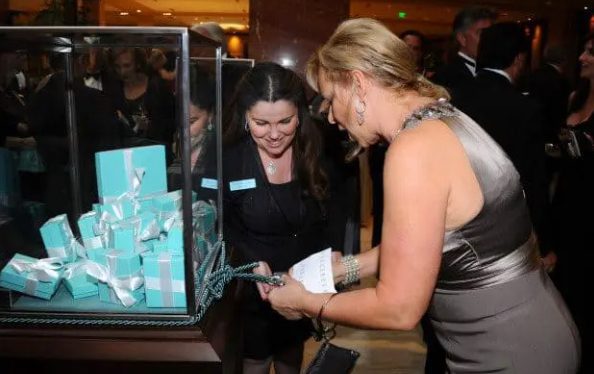 One variation of this game is a jewelry box or grab bag fundraiser. Guests can't resist the chance to buy a bag or box that contains mystery jewelry inside. Watch this Tiffany's Mystery Box Fundraiser video.
Here's how it's played:
Ask a jewelry store or jewelry designer for donations. Tiffany's and Kendra Scott have sponsored this game at several fundraisers that Murad Auctions has managed.
Make sure you have several volunteers available to assist guests. The jewelry boxes/grab bags usually sell fast.
Place small and large boxes/bags on a creatively decorated table near the registration area.
Price the small boxes for $50 and the large boxes for $100.
Guests keep whatever jewelry is in the box/bag they purchase.
Guests can't peek in the box/bag before they choose it.
Decide if guests will be allowed to shake boxes/bags before choosing them.
Many guests buy several boxes for friends and family. The jeweler gets great exposure through this game, so ask them to send a representative from their store who can pass out business cards and talk to potential customers.
Gift Card Pull Fundraiser Games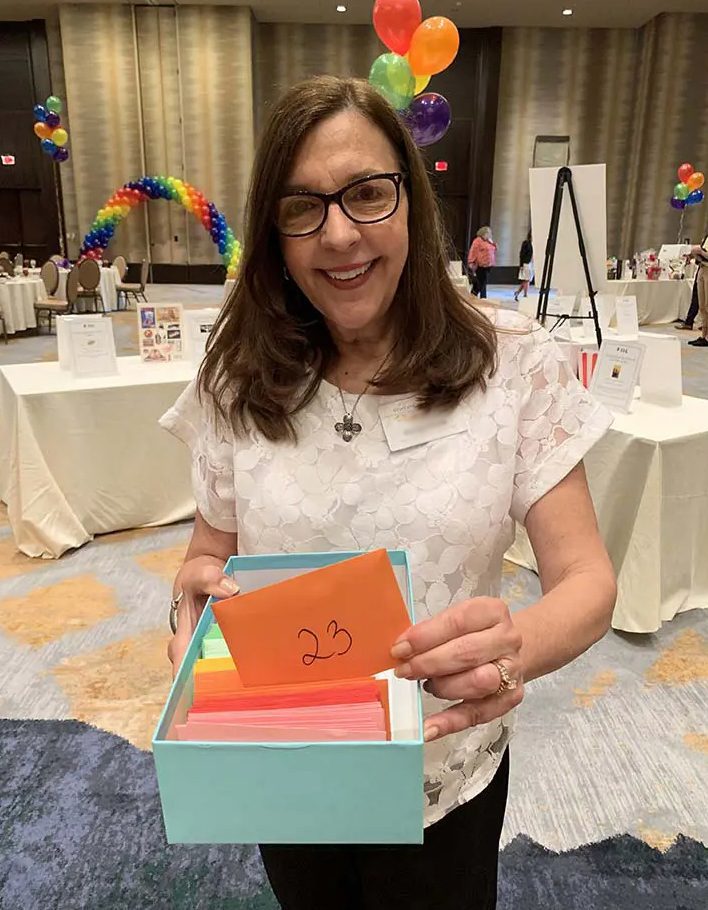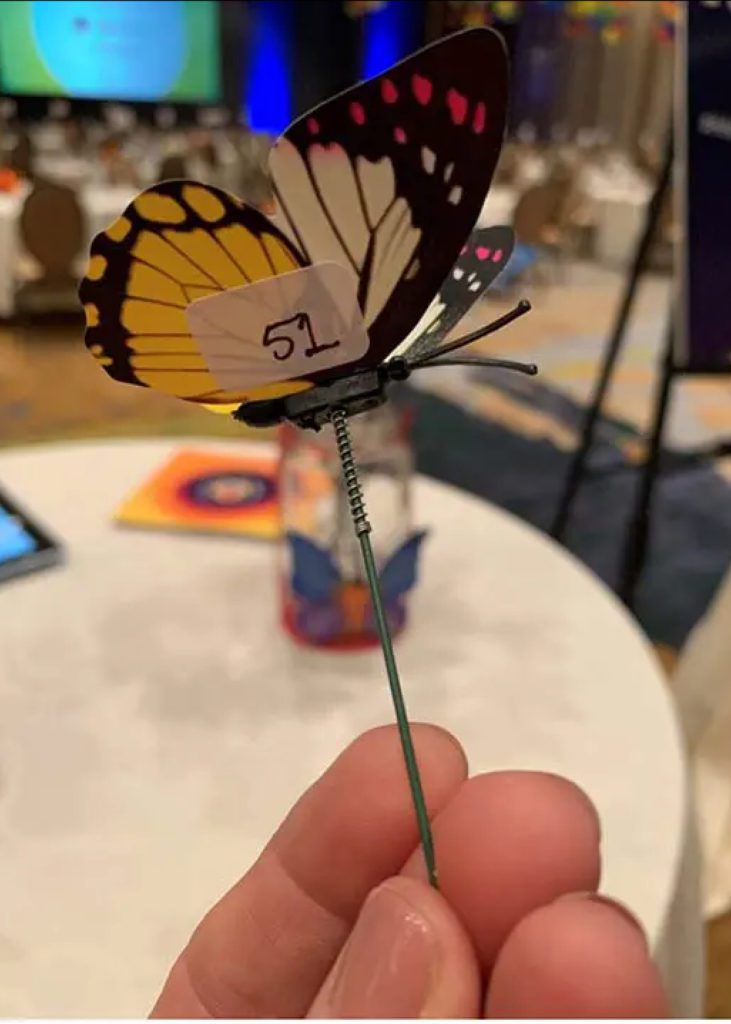 Gift cards are popular fundraiser items, and they are easy for your supporters to donate to.
Here's how to set up a gift card pull:
Guests pay $25 or $50 and get to pick a gift card to win.
Include a variety of gift cards in a variety of denominations to increase interest and excitement.
Make most of the gift cards worth the price paid, but also include some worth more to add excitement to the game because it gives players a chance to win something worth more than they paid.
Fork Pull Gift Card Fundraiser Game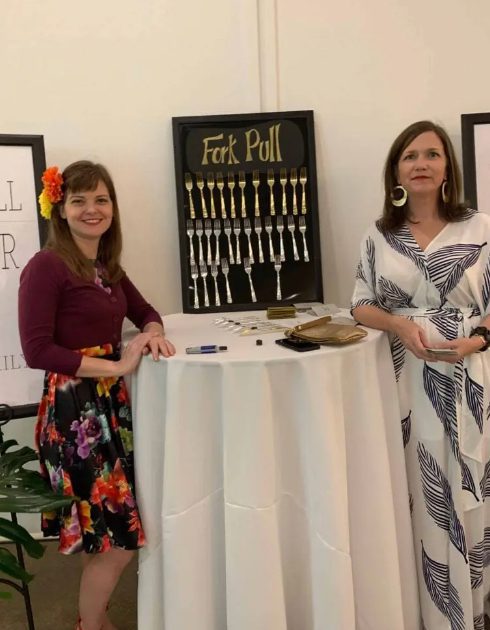 A fork pull is one type of gift card pull. Here's how to set it up:
Set up a display of small plastic forks and number them.
Guest pays $25 or $50 for a chance to pick a fork, which corresponds to a numbered restaurant gift card in an envelope that will be given to the guest.
Forks can be displayed on a board or can be placed upright in a shallow bowl with beans, rocks or beads holding them up.
See more gift card pull ideas here:
Gift Card Fundraising Ideas and Tips
Butterfly Gift Card Pull Fundraising Idea
Raffle Fundraiser Games
Raffle games are another fundraiser game option that your supporters will enjoy. Treasure Chest Game or Split The Pot Raffle are two fun and exciting raffles to consider for your next fundraiser.
Treasure Chest Game or Split The Pot Raffle Fundraiser Games
Treasure Chest Game or Split The Pot Raffle can generate unexpected fundraiser profits because many players donate their winnings to the non-profit.
Here's how to set them up:
To play, guests buy keys to a treasure chest.
Decide on a set price for each key, such as $25 for 1 ticket and 3 tickets for $60.
After all keys have been sold, ask guests to test their keys in the lock of the treasure chest.
The person with the key that opens the treasure chest is the winner and gets to split the total amount of funds raised from the key sales.
If $20,000 worth of keys are sold, the winner will receive $10,000 and your organization gets $10,000.
Sometimes the winner will donate their winnings back to the organization.
Arm's Length Raffle Fundraiser Game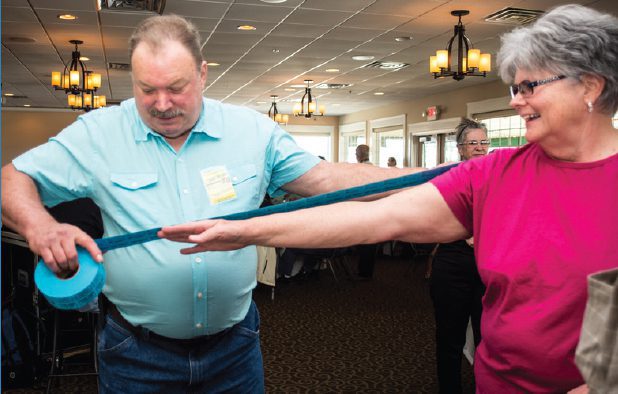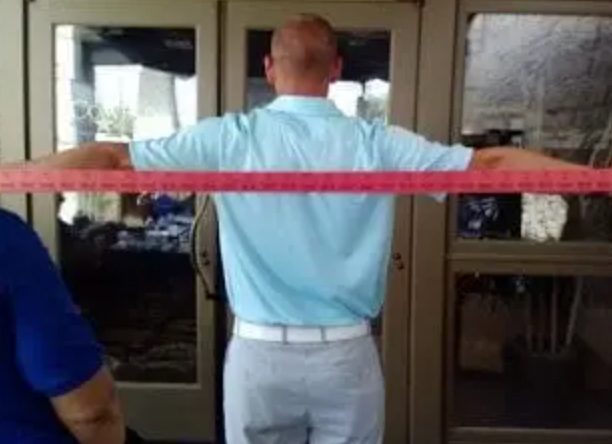 An Arm's Length Raffle is entertaining to watch and adds a new, fun twist to the typical raffle game. Usually, fundraiser raffle tickets are priced at $25 for 1 ticket and 3 tickets for $50. This raffle takes it to the next level.
Here are the details:
To play, participants pay $100 to receive several tickets based on the length of their arm span, as shown in the photo. Your guests can't resist this game because it has an element of mystery, which generates a high level of excitement. They can't wait to see how many tickets they will receive.
Here are more raffle fundraiser ideas:
Live Auction Steal Blog & Live Auction Steal Video
Fundraising Raffle Idea Using Guests' Contact Cards
Wine & Dine Gift Card Fundraiser Game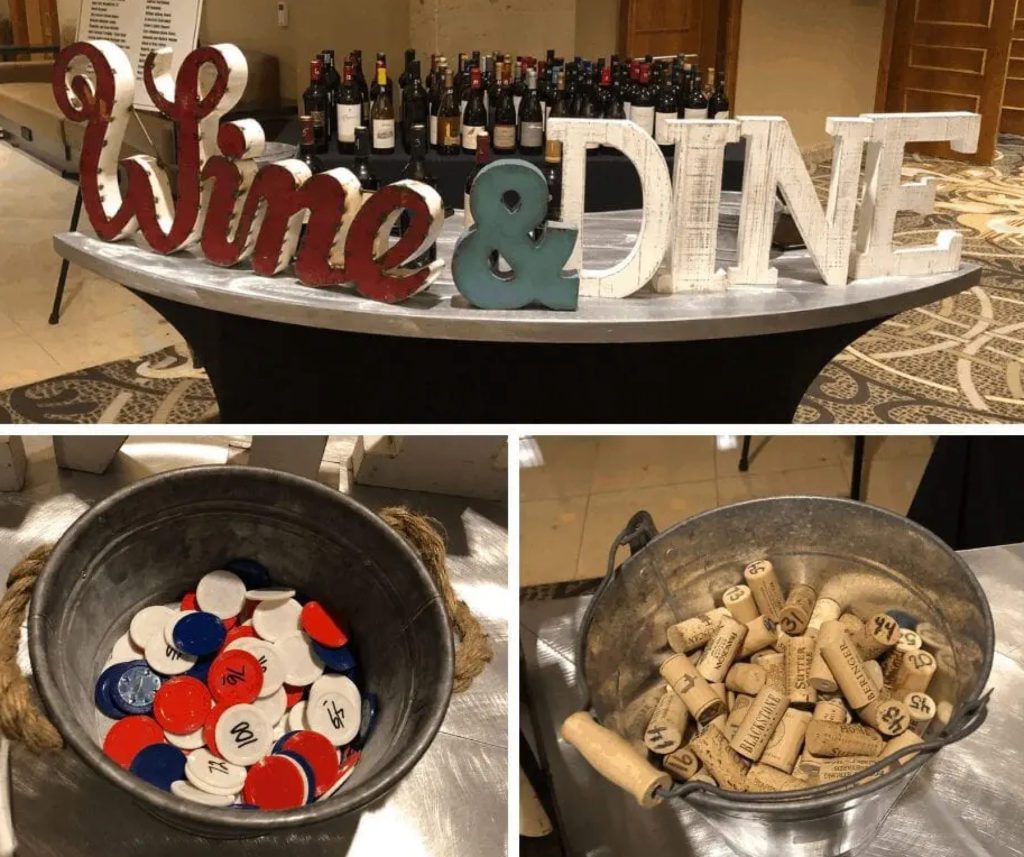 A Wine and Dine Gift Card game is another fundraiser game to try. Here is how it works:
To play, guests pay $25 to pick either a bottle of wine or a restaurant gift card.
Offer a deal to get 3 tickets for $60, and let them mix and match.
A variation of this game is Forks And Corks. To play, guests choose from numbered corks to win a bottle of wine and numbered forks for a restaurant gift card.
Voting Fundraiser Games
Voting games can bring in lots of extra cash for your nonprofit.
Vote For the Best Costume Fundraiser Games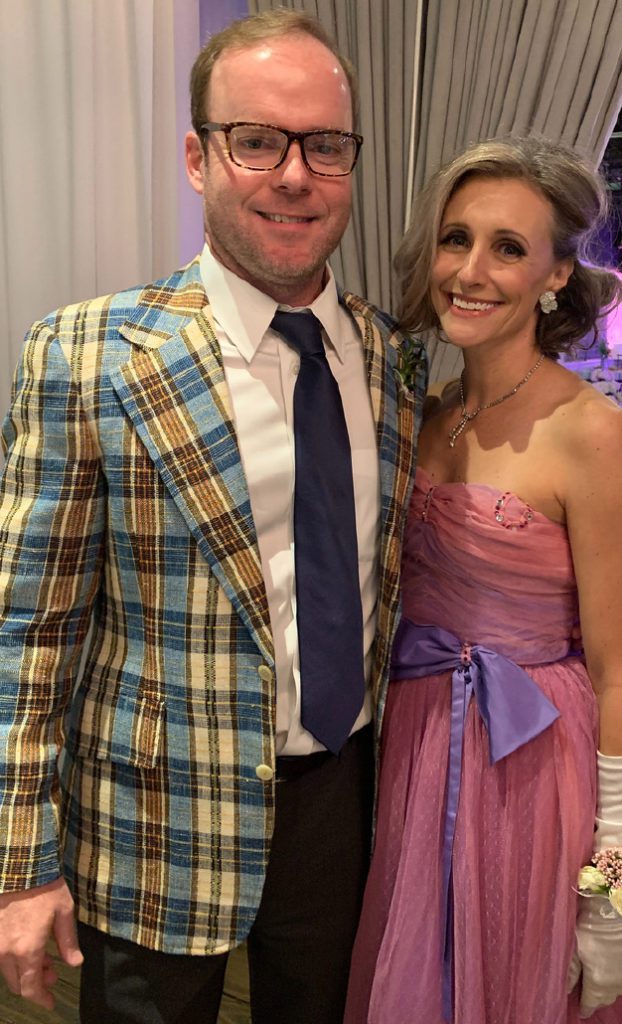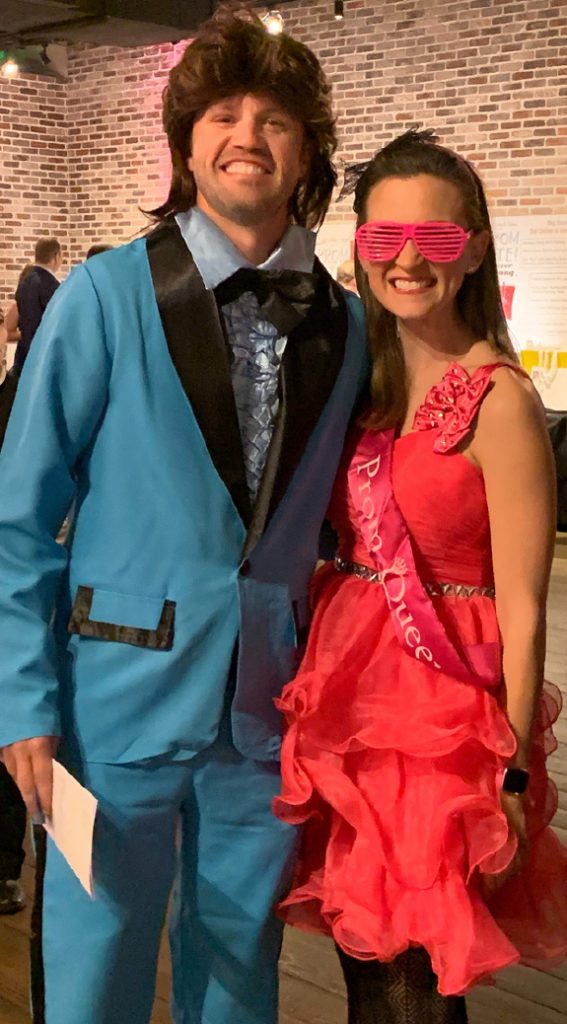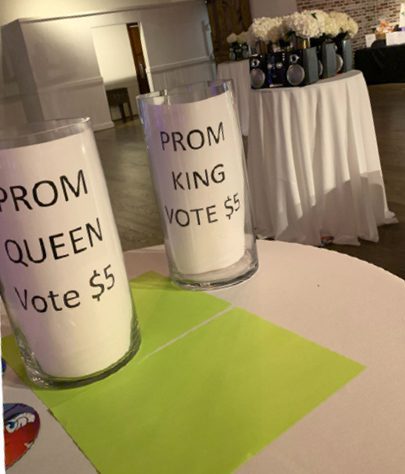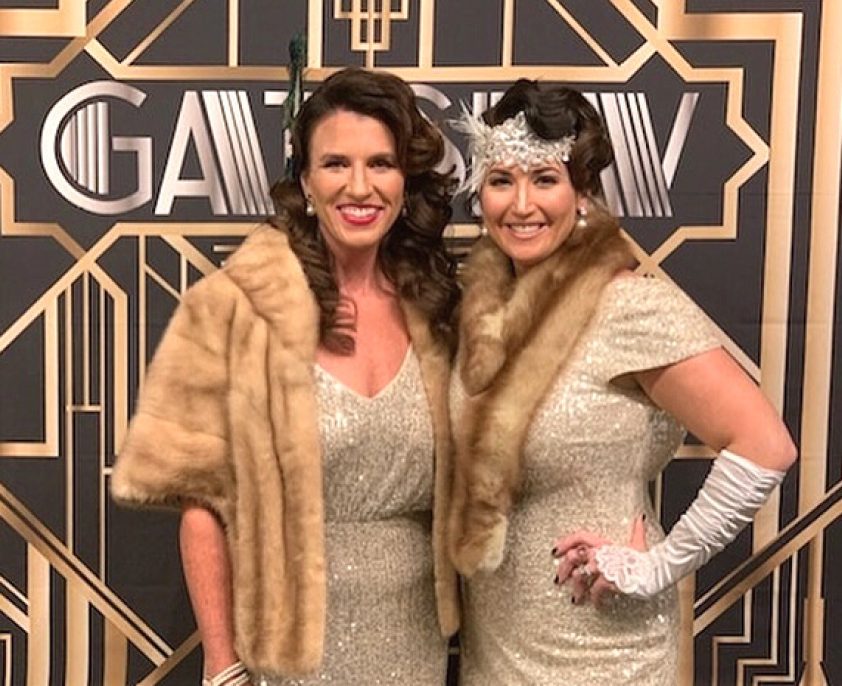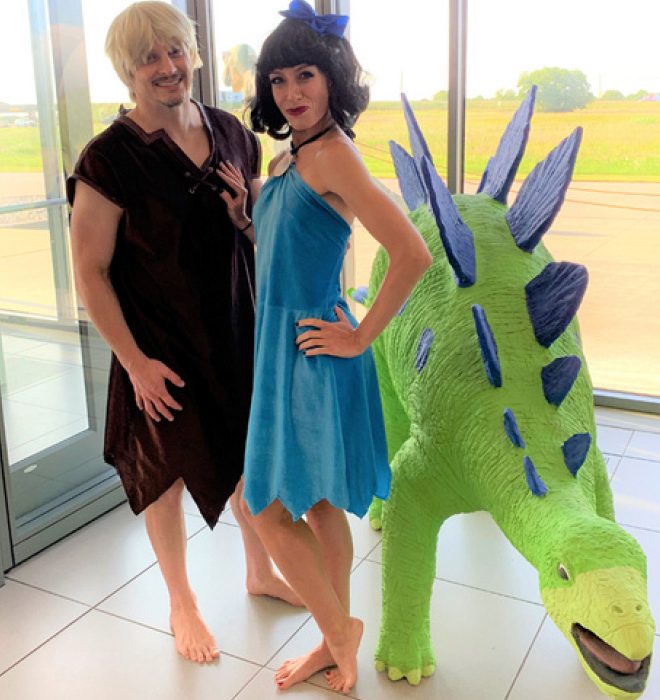 Vote For Best Costume is a type of voting game that combines mystery, excitement, and competition.
Here is how it works:
Another idea is a dancing contest. Voting game possibilities are endless. Use your imagination to make your voting game unique and fun.
Centerpiece Auction Fundraiser Game
Did you know that your dinner table centerpieces can be a supplemental fundraiser? Instead of them being an expense, you can create beautiful centerpieces that can be auctioned or sold at your fundraising event. They capture guests' interest because they can purchase them for their home or office.
This non-profit asked their volunteers to create unique holiday centerpieces for this Christmas themed fundraising event. Guests loved the centerpieces and eagerly bought them for holiday décor.
Here are some tips to get centerpieces donated:
Ask your volunteers to create centerpieces to sell at your fundraiser.
Ask a local florist to create fresh floral arrangements for each table, which can be purchased and taken home.
Ask local artists or designers to create unique centerpieces or artwork for the tables.
Ask the people your non-profit supports to create unique centerpieces. This draws attention to your cause and creates an emotional attachment to the centerpiece.
Make sure to give donors exposure by placing tags on the centerpieces or tent signs on the table.
Ask program emcee or auctioneer to let guests know the items are for sale and mention the donors.
These are just a few ideas to jumpstart your creativity. For more ideas, visit Murad Auction's YouTube channel and don't forget to subscribe while you're there. You can also visit their blog for additional fundraiser ideas.
About Murad Auctions
Murad Auctions offers professional charity auction services to non-profits for successful benefit auction events. Since 2000, Murad Auctions has helped hundreds of non-profits achieve their fundraising goals. Murad Auctions relies on years of experience, crowd-pleasing enthusiasm, and technology to take benefit auctions to the next level.
If your organization needs advice on your auction event, please reach out to Murad Auctions at 972-238-0249 x 102 or contact us. You can also schedule a free consultation at https://calendly.com/clairemurad. We will be happy to help make your non-profit fundraiser a success.